The Zastava 750 'Fica'
The Zastava 750 'Fica'
Mini motoring in the former Yugoslavia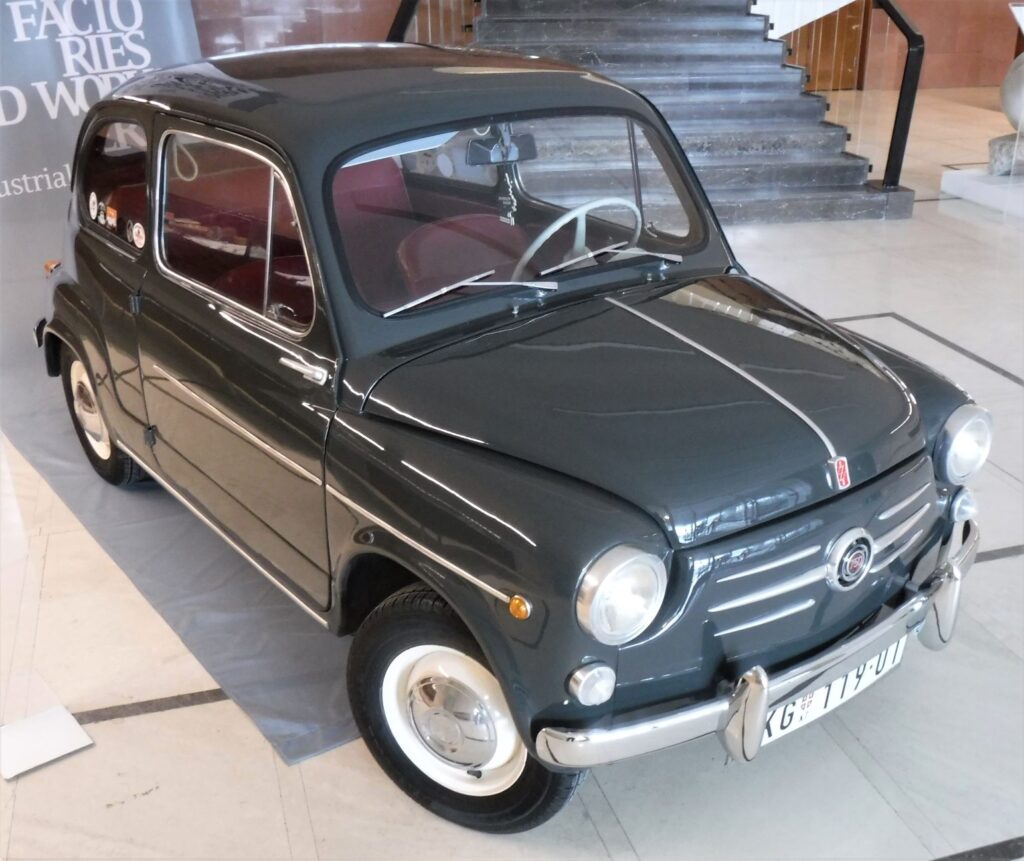 The former Yugoslavia was comprised of Serbia, Bosnia and Herzegovena, Macedonia, Montenegro, Croatia and Slovenia, and existed from after World War II until it began to disintegrate in mid-1991. During this period a thriving motor industry exisited within the Republic, producing some interesting, funky and just plain shithouse cars. In order to support the local industry, vehicles brought into Yugoslavia were slugged with a whopping 41% import duty. Needless to say, this tax, plus the fact that most Yugoslavians earned comparitively bugger all, meant that local rides were the only way to roll.
One of the largest car manufacturers during the time of the Republic was Serbia's Zastava, or more correctly Zavod Crvena Zastava.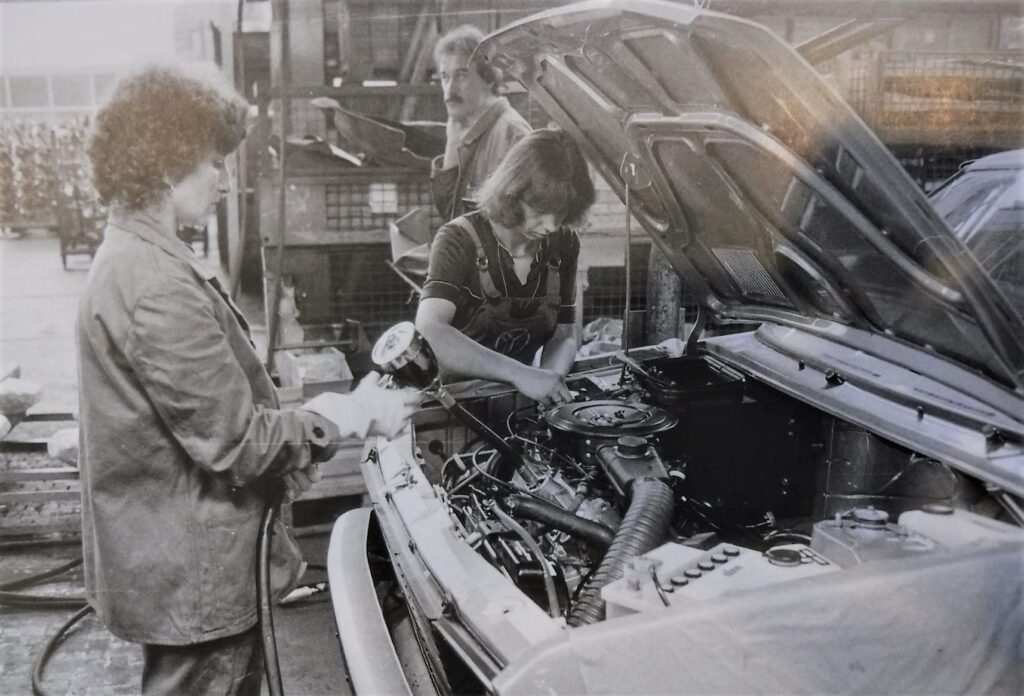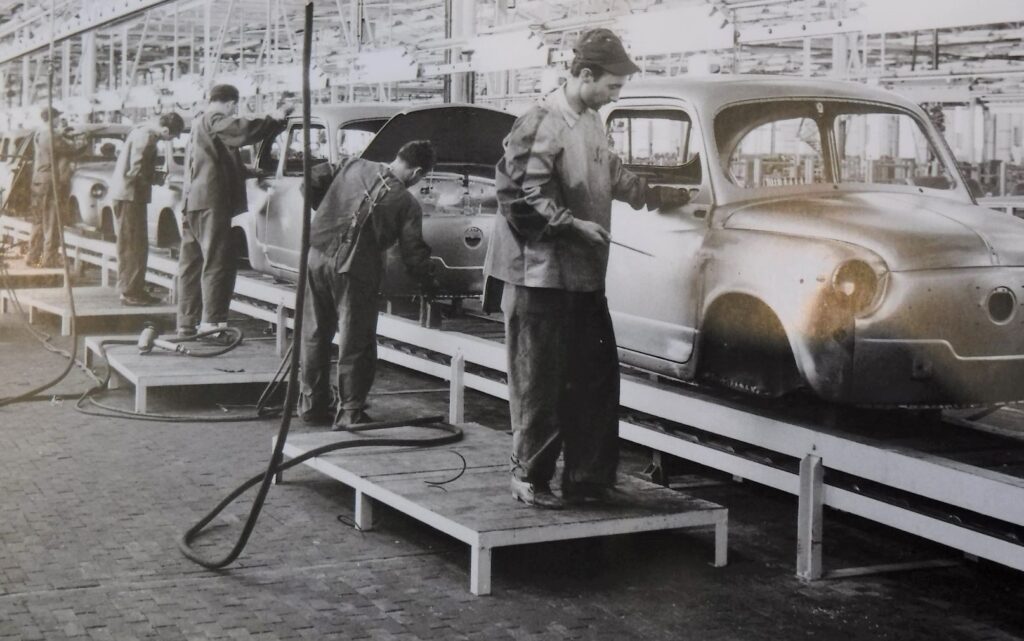 The name translates as 'red flag plant', which ticks all the boxes for a suitably socialist title (apparently the Crvena – 'red' – was later removed from the name, and then it didn't anymore).
Zastava's motto was 'no worker is too short'
Originally, the Zastava plant made firearms, munitions and military equipment, before switching to cars for the civilian market in 1953.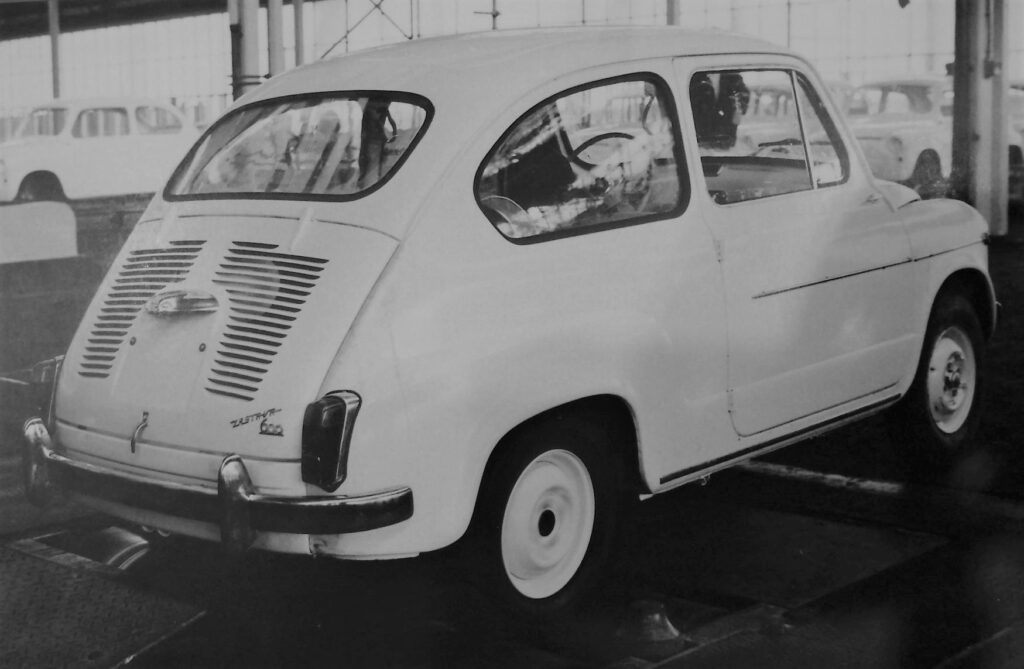 In 1962, out of the factory rolled the Zastava 750, a nifty little mini that went on to become one of Yugoslavia's most loved cars.
That's compact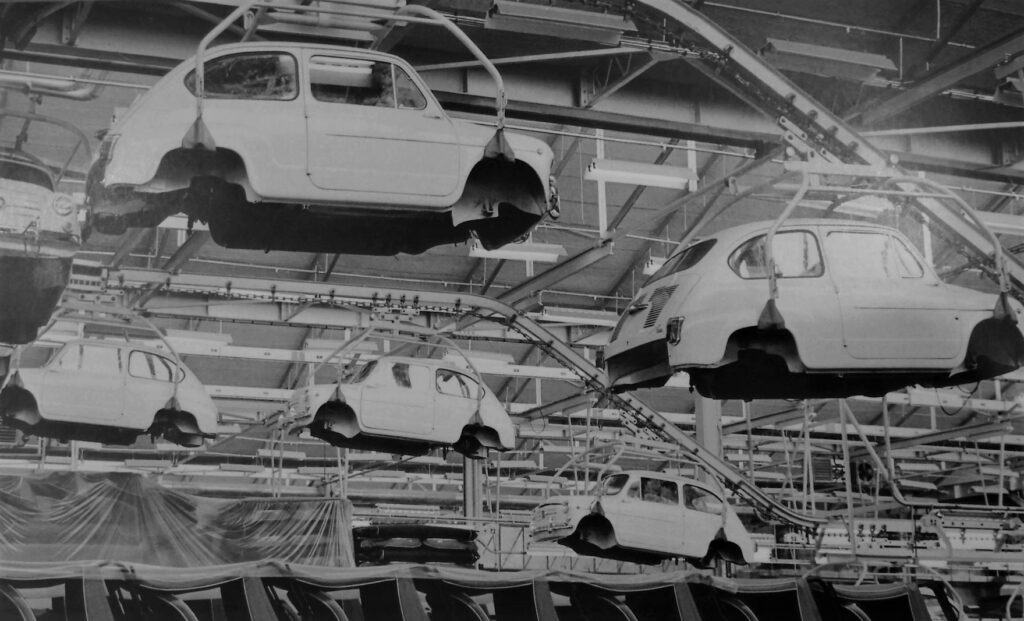 One auto writer went so far as to say that the 750 was the car that 'motorised Yugoslavia', and that it was the Republic's 'Model T'*.
The 750 mobile was very popular with the kiddies
Interestingly, the 750 actually had a 767 cubic centimetre capacity engine, but the mob at Zastrava decided to call it the 750, thereby ripping itself off 17 tyre shredding cc's. Arguably, they should have just gone with '767', as that name was given to a plane in 1982 and it seemed to go alright. Anyway, Yugoslavians nicknamed the 750 'Fica' (apparently also 'Fico' in some areas), a name taken from a newspaper comic strip character. That's Fica relaxing on the couch in his singlet.

Astute readers may be thinking mi scusi, but isn't that a Fiat 600? Si, it pretty much is. You si (cut me some slack it's been a long day), Zastava struck a deal with Fiat to manufacture the 600 in Serbia, gave it a few cosmetic differences, badged it as a Zastava, and ecco the 750 was born.
The 600/750 had a rear-mounted engine, and under the bonnet was the fuel tank and battery. Apparently the Zastava 750 was slightly longer than the Fiat 600, which is probably for the best as there are a lot of big people in the former Yugoslavia.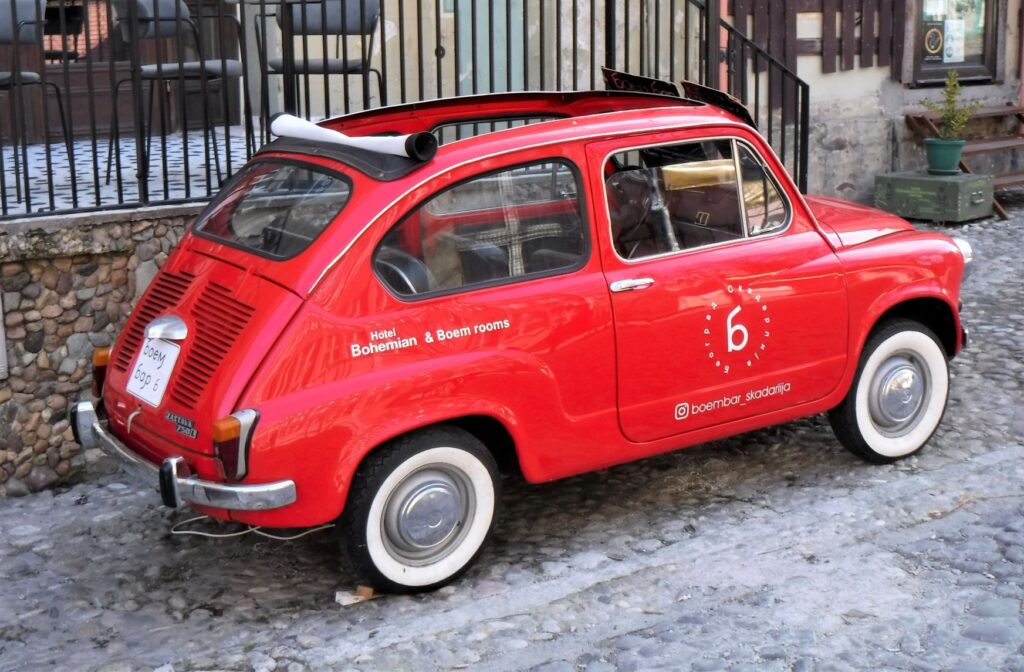 The Fica was still being built into the 1980s, and has recently had a renaissance in popularity with hip inner-city types. I've come across many Ficas during my time in the Balkans, and I've got to say they're a great looking little car.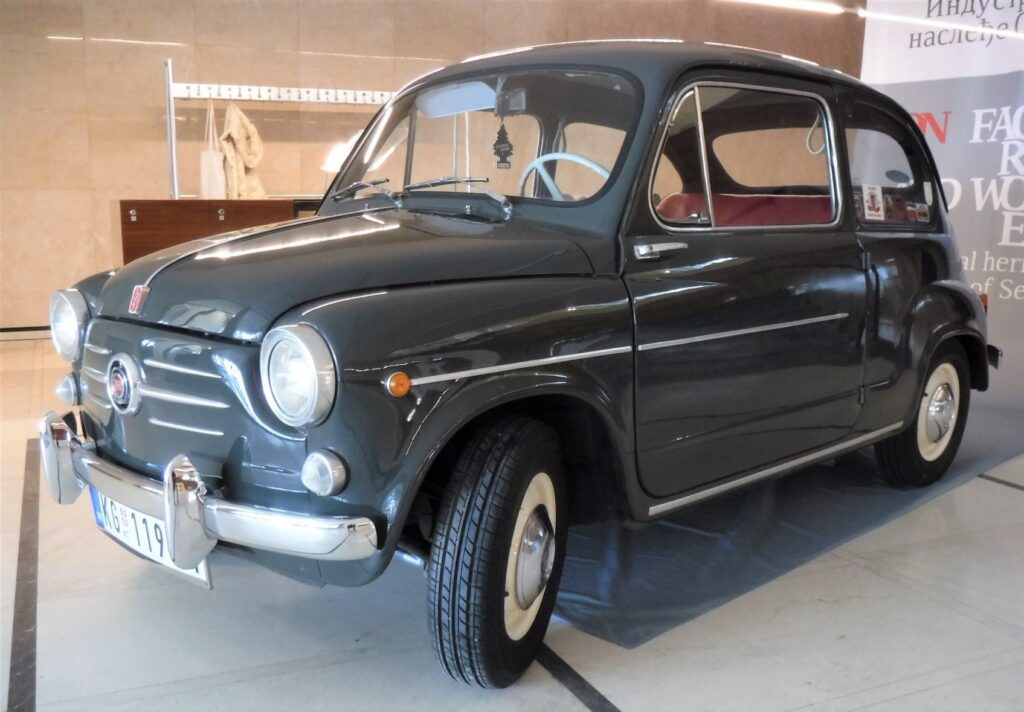 Cars hold a lot of history and culture in their little automotive selves. Whether they are still being driven about town, or parked up in their owners yards with their motoring days done, I love seeing them around. Considering the number of Zastava 750s that were built, and their enduring popularity, I reckon they will be a feature on the roads of the former Yugoslavia for many years to come.
*Dekki, D., 2017 'This Zastava 750 Is A Charming And Exemplary Micro Car Amalgamation', Petrolicious
Find out more about Zastava here
If you liked this post, you may also enjoy The Trabant , Varna's Retro Museum
Know someone who might like this post?