Technology Museum Speyer
Technology Museum Speyer

I'd had a great time at the Technology Museum Sinsheim, so when I found myself on the other side of the Rhine, I thought I'd better go and check out its sister museum in Speyer. The Technology Museum Speyer is a little smaller than Sinsheim, but it still provided a very enjoyable couple of days gawping at old cars, bikes, and a whole bunch of other stuff.
After handing over my euros, I scanned my ticket and pushed through the turnstile. Taking pride of place at the entrance to the main exhibit hall was Speyer's biggest, most powerful, and meanest looking automobile.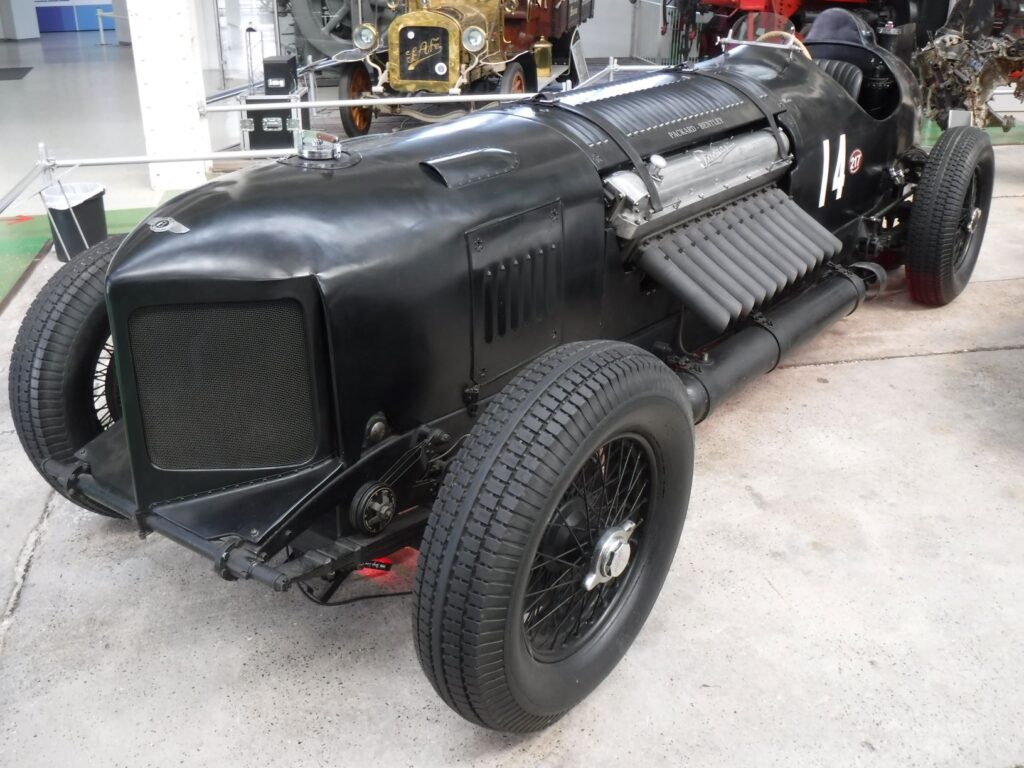 Some English bloke called Chris Williams, who must have had a very fat wallet (at least at the start of the project), built this Frankensteinian beauty. Shoe-horned onto a 1930s Bentley 8 chassis is a US Packard WW2-era patrol boat engine. This V12, 42 litre supercharged donk produces a staggering 1,500 horsepower. Needless to say, this amount of power in a car that weighs nearly 2.5 tonnes, is 21 feet long, and has nearly all vintage running gear, means it's barely controllable.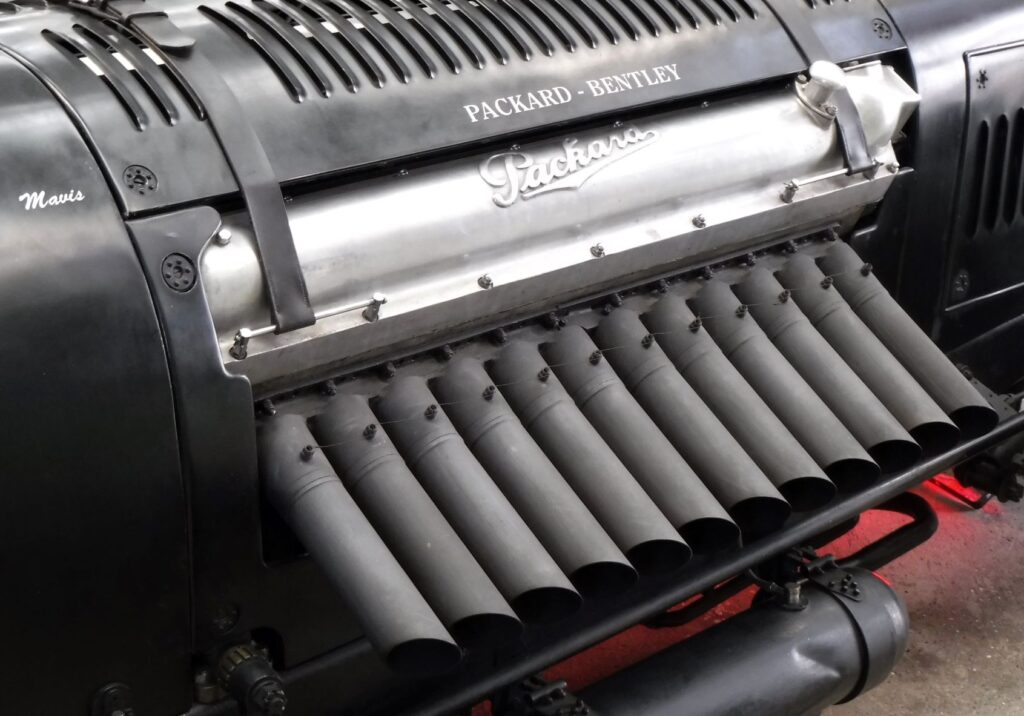 Mr Williams, for reasons unknown, decided to call the car 'Mavis' after a character in the English soap opera 'Coronation Street'. Hey, if you're stumping up the cash you can call it whatever you want. Apparently the car uses 4.5 litres of fuel every 15 seconds, so I guess 'Greta Thunberg' was out of the question.
After spending some time trying to comprehend the Packard-Bentley leviathan, I began to explore the hundreds of other vehicles on display.
Between 1897 and 1905 De Dietrich produced 3,500 motorcars, of which only a handful still exist today. Two of the survivors are preserved at the Technology Museum Speyer.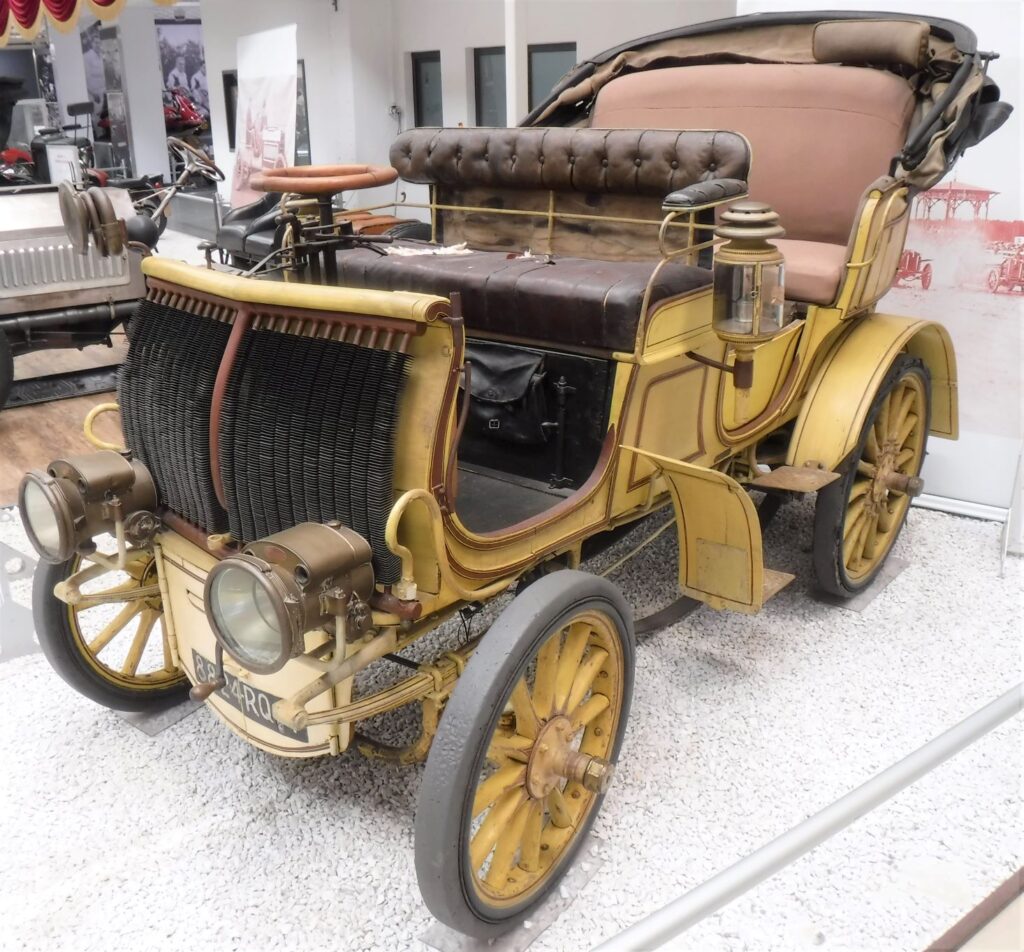 This De Dietrich sports an unprotected radiator, so it's probably for the best that there were bugger all other cars around at the time to flick rocks up at it.
The horizontal stearing wheel help to promote good posture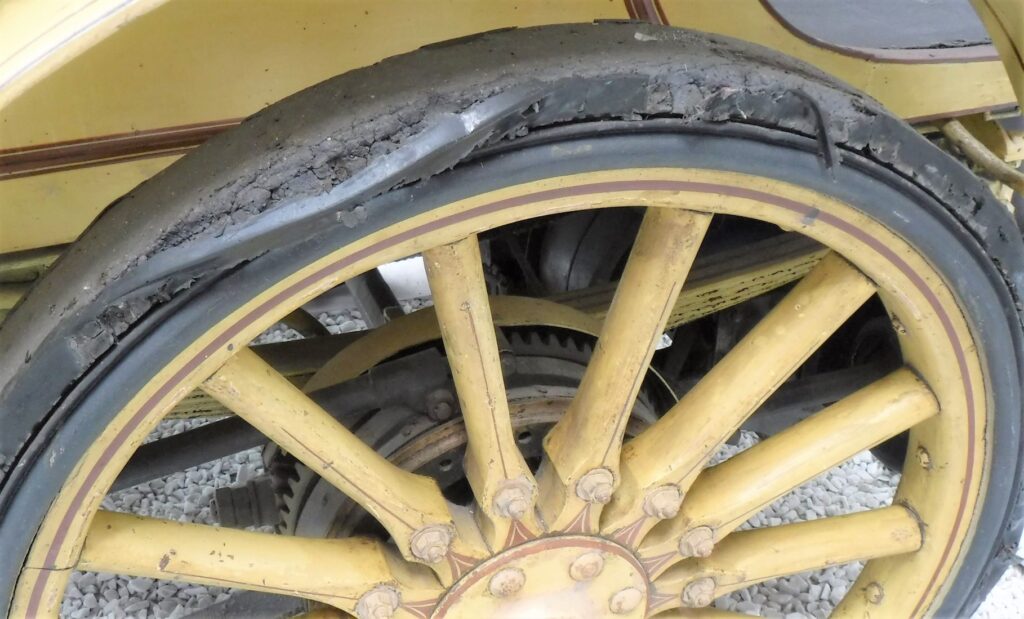 De Dietrich owners could often be found lighting up the rear tyres at the traffic lights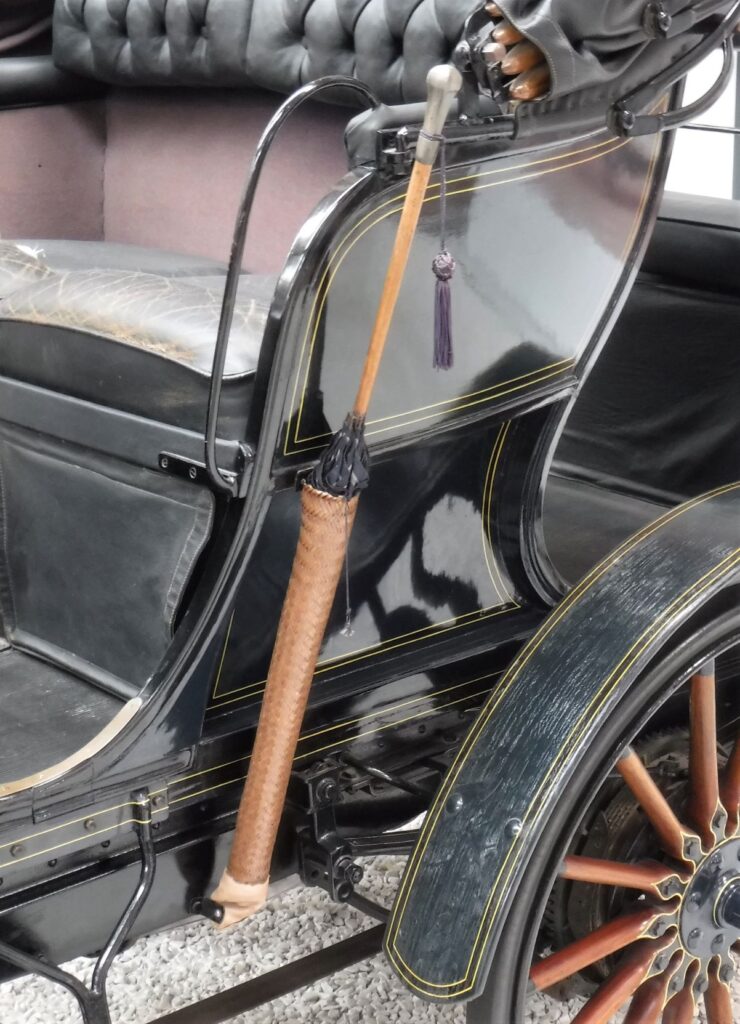 This De Dietrich has all the flash gear, from umbrella holder…
Don't leave home without it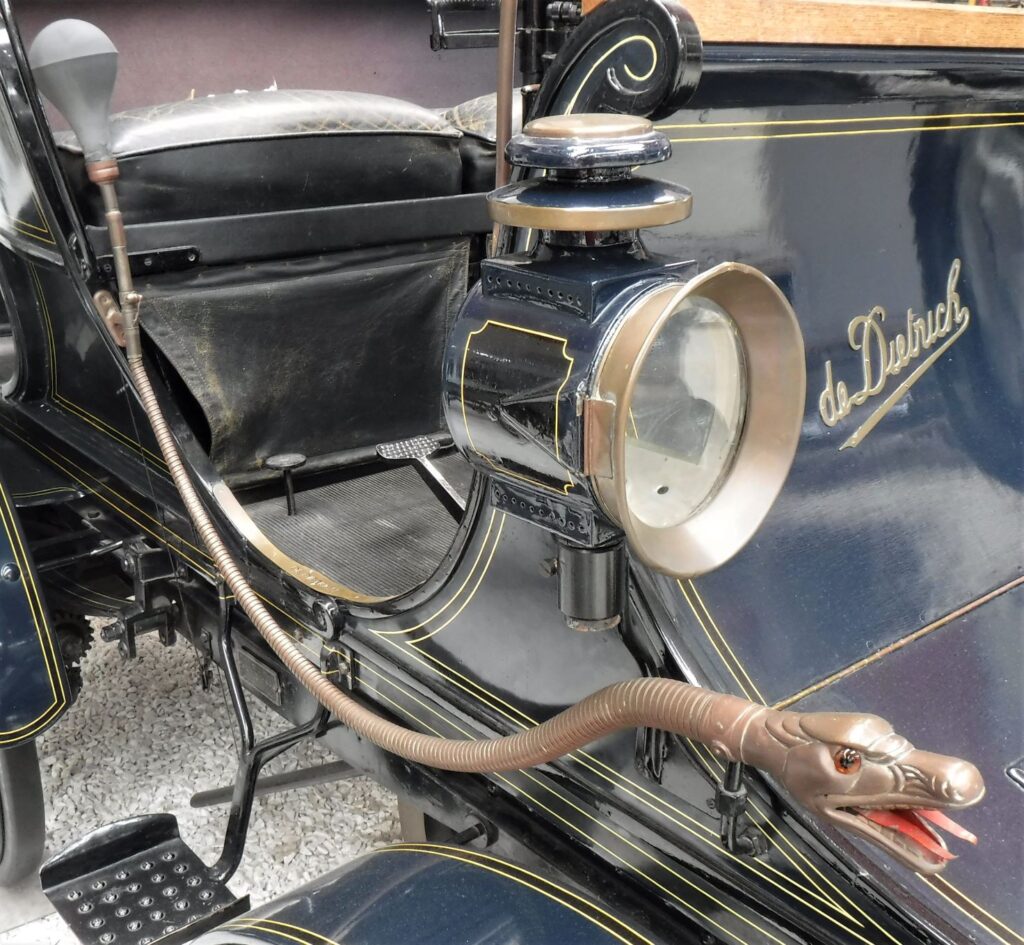 …to serpent-headed horn.
'Cut me off pal and you'll be hearing from The Snake.'
This little number will be familiar to Australian readers (and presumably German ones too). The Volkswagon Transporter Type 2 was the first of VWs series of dinky vans that went on to become cult vehicles, despite being shithouse to drive.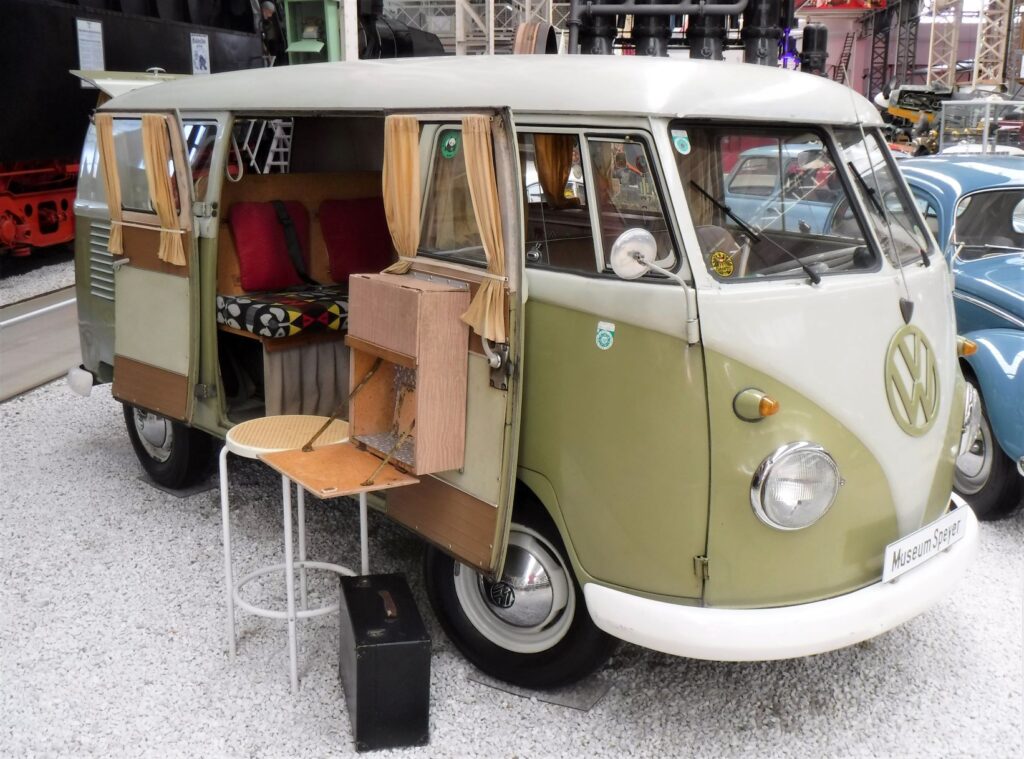 Despite 'Kombi' being the official name of a particular body type, most Aussies just call all the Vee Dub vans 'Kombis', which have been happily rattling and overheating their way around Oz for decades.
After World War Two, Heinkel Flugzeugwerke (Aircraft Works) was banned from making planes, so it turned its lathes to producing pushbikes, motor scooters and tiny cars. The Museum had a selection of Heinkel scooters on display, including this 1958 Tourist 103 A1.
Strapped to the back of this little caramel and chocky two-toner is a spare wheel, tent and suitcase.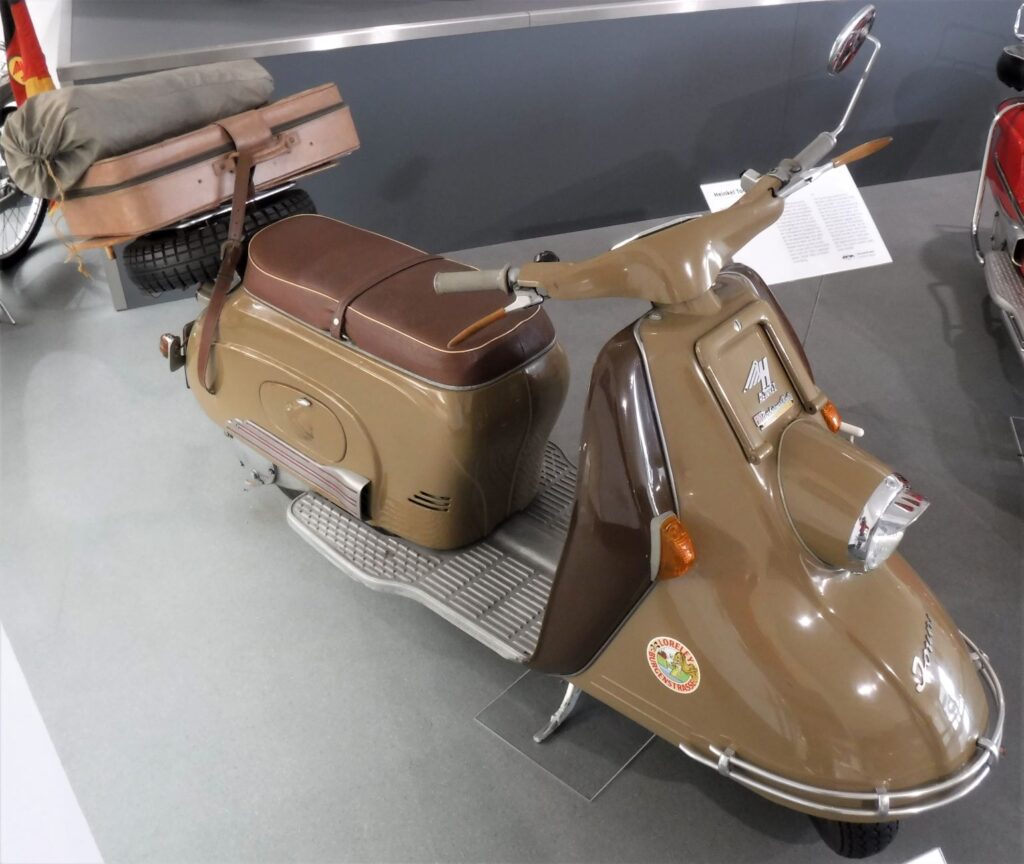 The Museum explains '…an original Heinkel Tourist scooter with which Mr Kress from Ittlingen undertook a long trip to Italy'. Equipped with a 174cc engine, I expect the trip was a bloody long one indeed.
Racy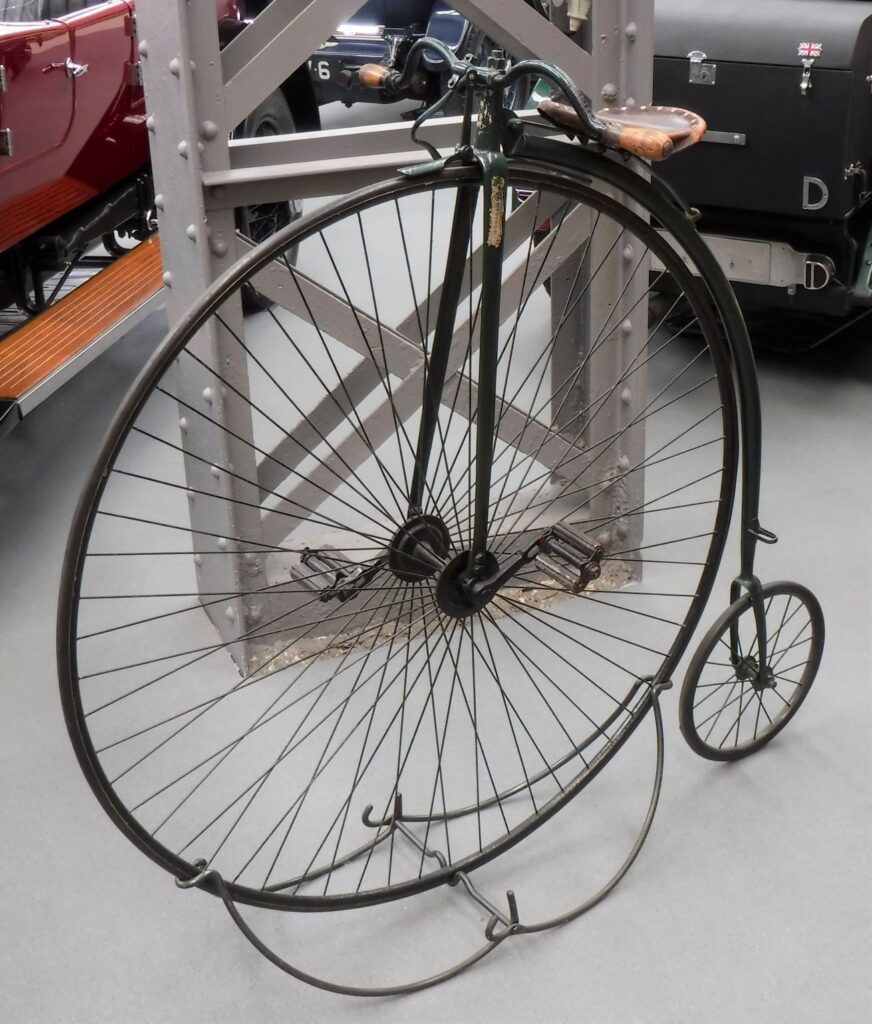 Amongst the displays at the Technology Museum Speyer is this penny-farthing bicycle. During the 1870s-1880s these bikes were all the rage, despite being a bastard to mount, difficult to ride, and designed in such a way that ensured every crash was a big one.
And you have to carry around this massive stand too
Whilst we're talking pushbikes, check out the spring 'tyres' on this treadly. Necessity is the mother of invention, and when everything was in short supply during WWI these springy wheels were a popular substitute for rubber.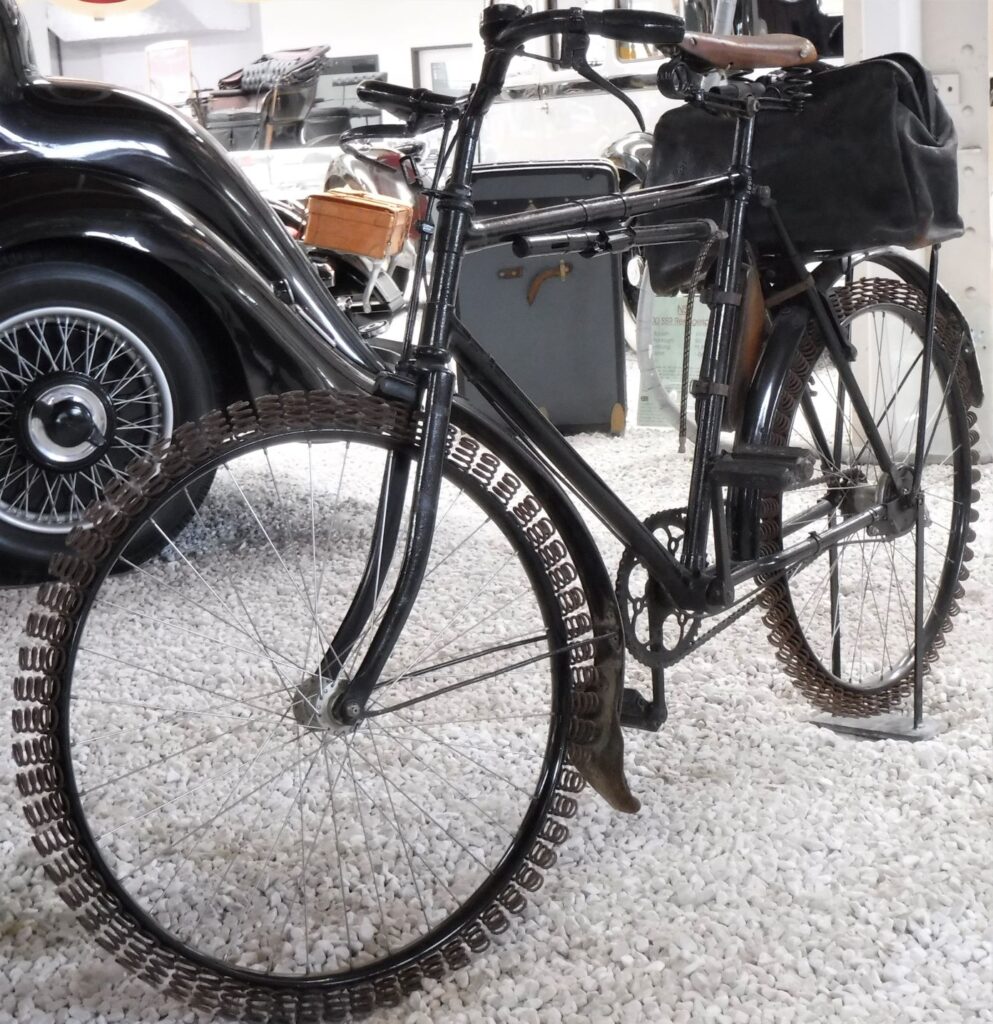 Although they worked ok on unsealed surfaces, I can imagine they would be a little skatey on the cobbles.
'Got your pressure gauge on you mate?,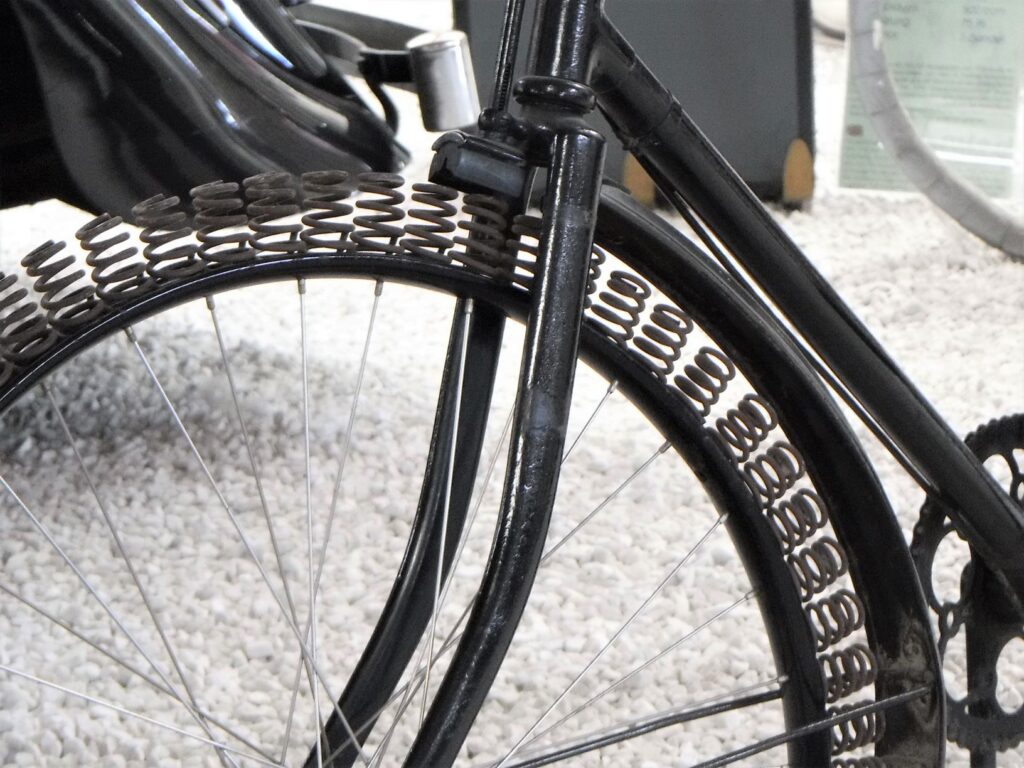 Karl would wow his mates by locking the brakes and bunny-hopping his bicycle all the way to school
Once upon a time, two blokes, one called Charles Rolls, and the other, Frederick Royce, got together and decided to build cars. Charley had the dollars, and Fred the engineering skills, so Rolls-Royce was born. Could just have easily been Royce-Rolls, but the bloke who pays the piper calls the tune and Charley ended up with top billing. Anyway, the Technology Museum Speyer is home to a number of Charles-Fredericks, including this 1926 Phantom 1. According to the Museum, the Phantom's 7.6 litre engine produced so much torque you could drive '…the car almost exclusively in the fourth gear only'.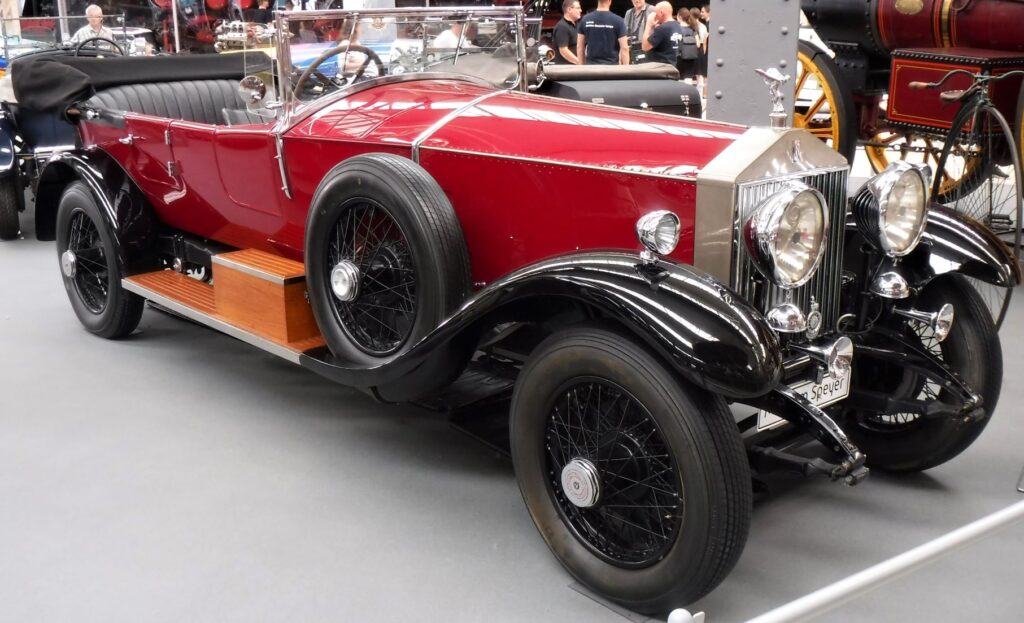 'All-wheel drive, four-wheel steer, limited slip differential, coil springs…' sounds like a list of features from a contemporary state-of-the-art car. Yet this technology was built into the Mercedes-Benz Gelande Wagen ('off-road vehicle') G way back in 1938. Check out the angle on the rear wheels.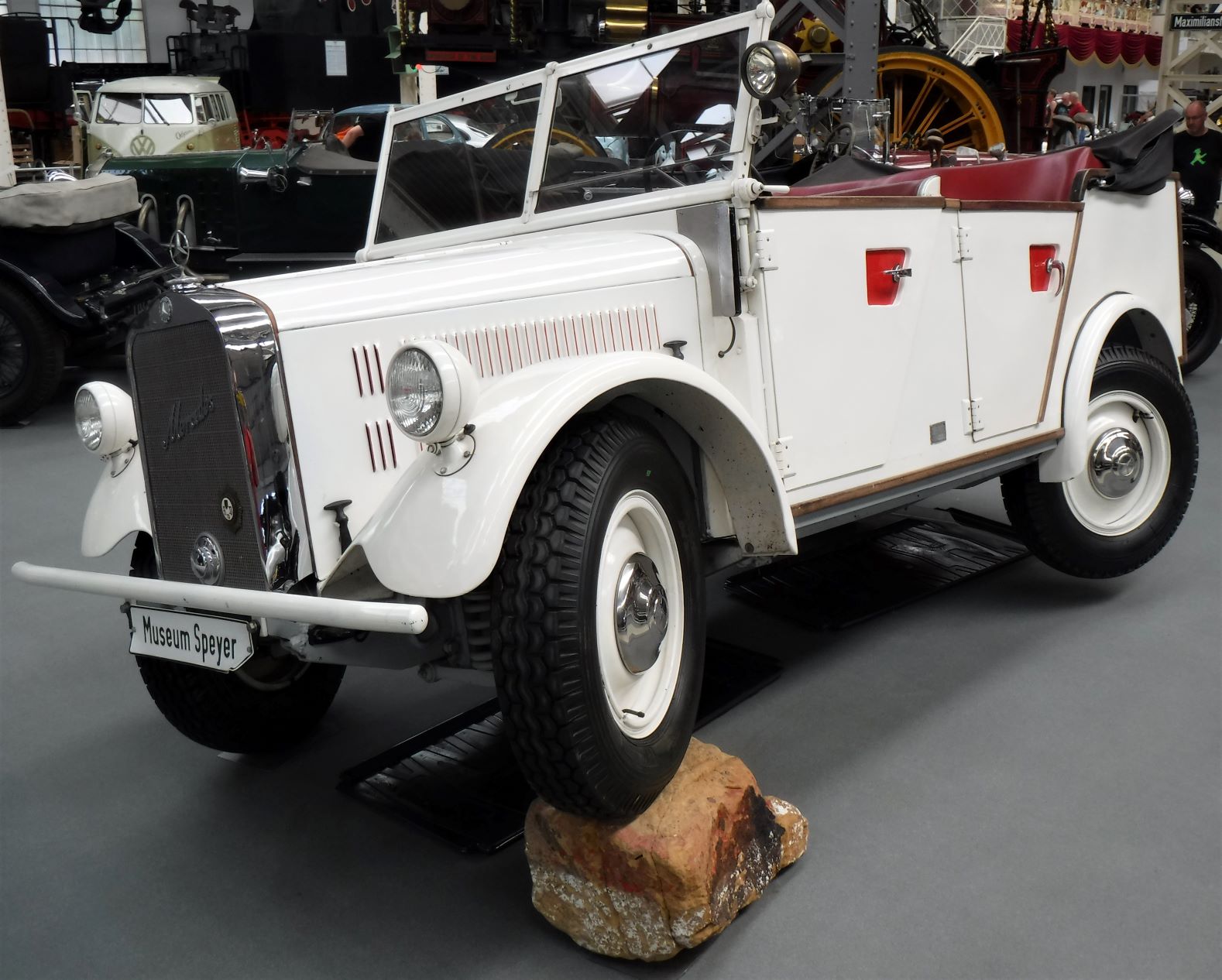 Access to the golf links was tough in 1938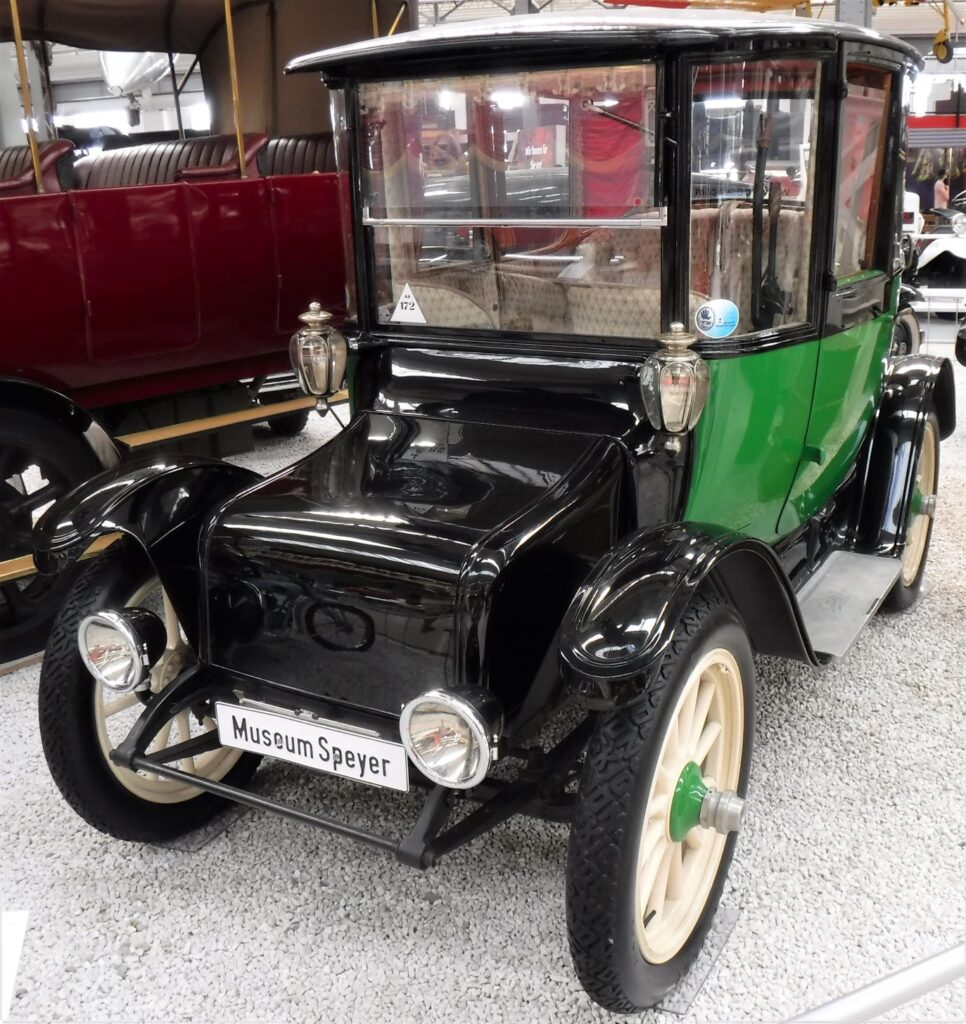 Talking of everything old being new again, Detroit Electric were building electric vehicles way back in the early 1900s. This is one of the early variants, the Model C coupe.
Ol' Sparky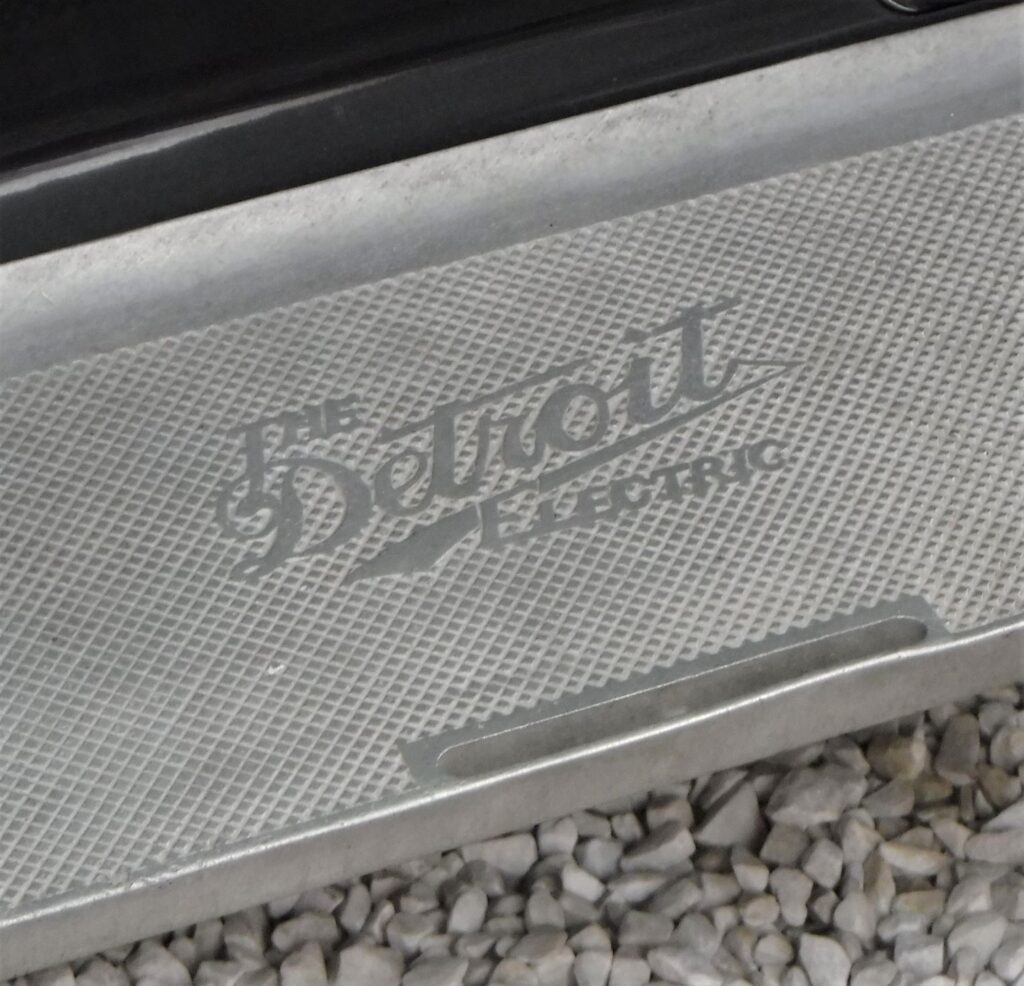 Might be time to bring 'em back into production I reckon. The inner city hipsters would love 'em.
Heinrich Lanz AG manufactured agricultural machinery in Mannheim, which is a stone's throw away from Speyer. The company is best known for the Lanz Bulldog tractors, which were produced between 1921 and 1960. If you wanted a tractor that could work hard all day, but still look flash enough to take the missus to town on a Saturday night, then the Lanz Speed Bulldog was for you.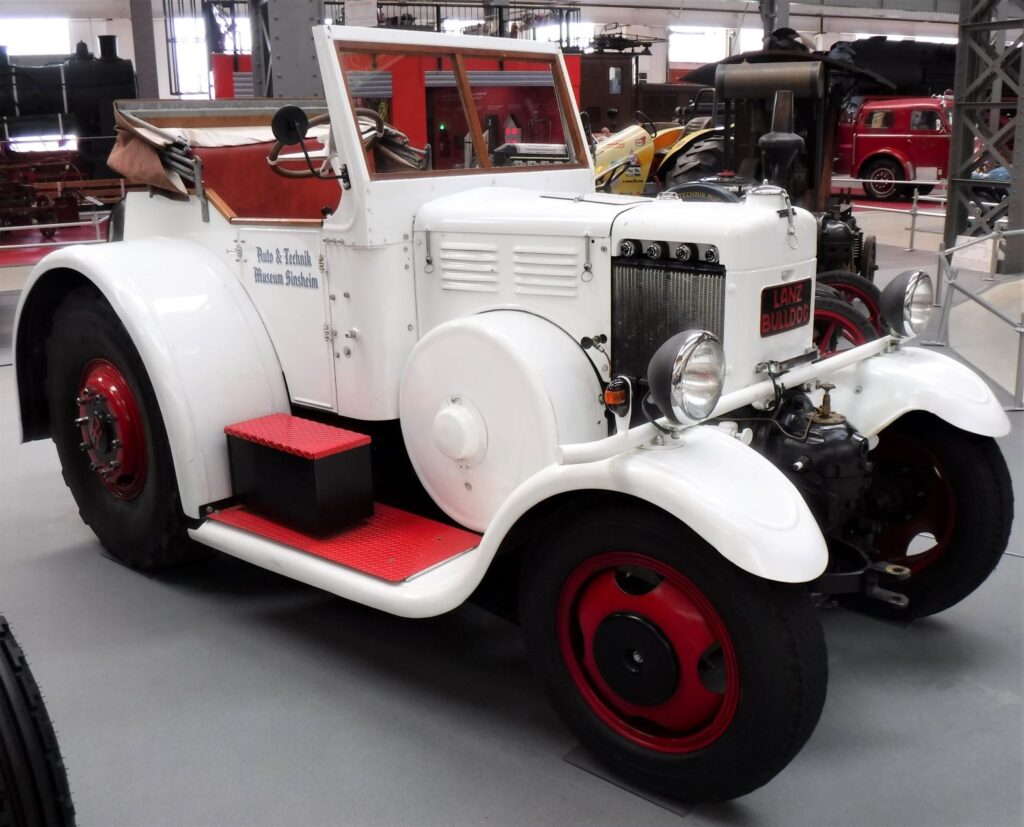 Panels all round, running boards, comfy weather-proof cab; park one of these babies outside the pub and you're sure to turn heads.
The Technology Museum Speyer had a bunch of Mercs on display, including these two rare silverados. Only 1400 'gullwing' 300SL coupes were built between 1954 and 1957, including this '55 beauty.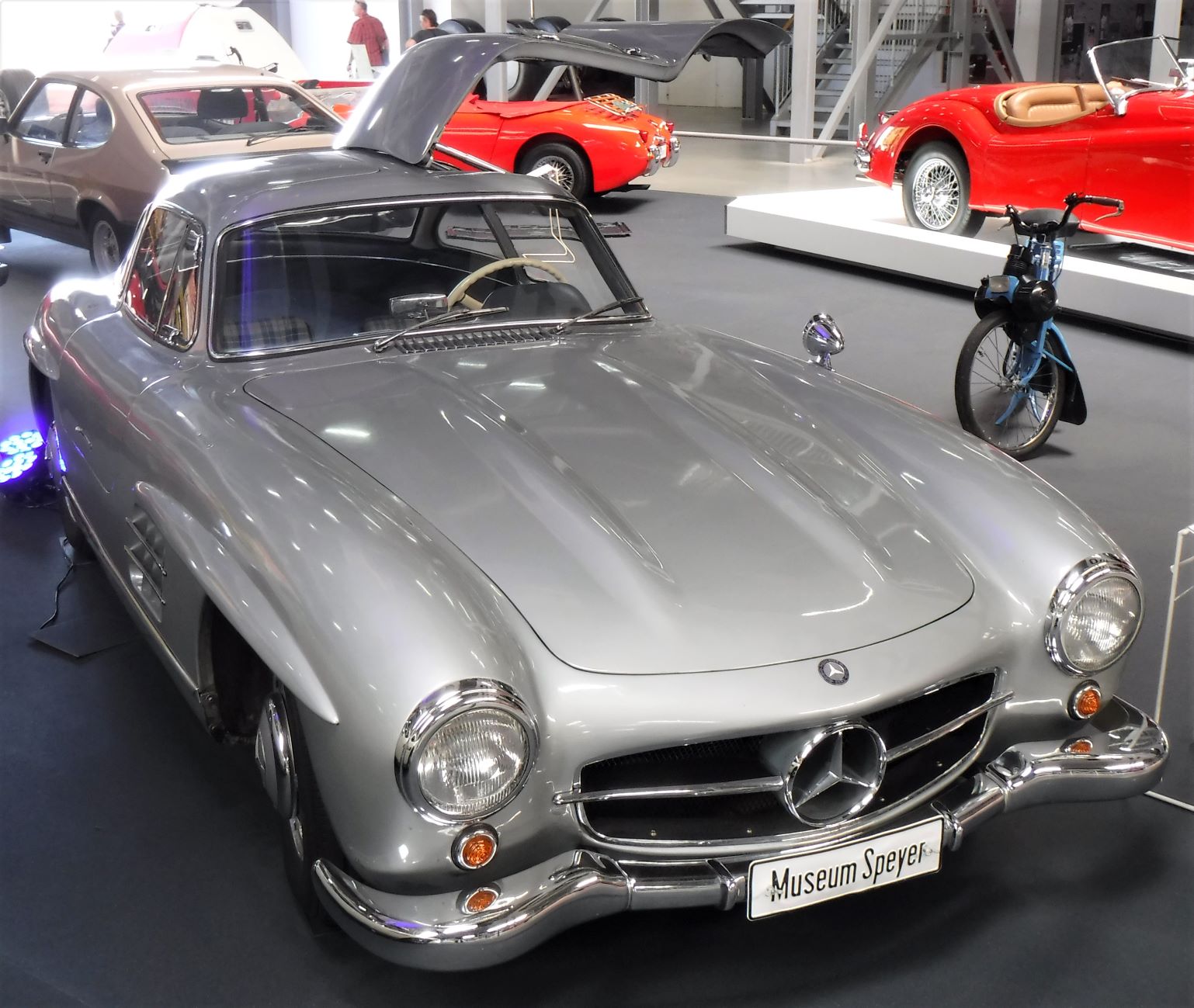 'Jump in my car…'
And you can't get any more rare than a one-off custom car, like this 1936 500 K. The former King of Iraq, Faisal I, ordered this futuristic-looking Merc, and in doing so inadvertently designed the prototype batmobile.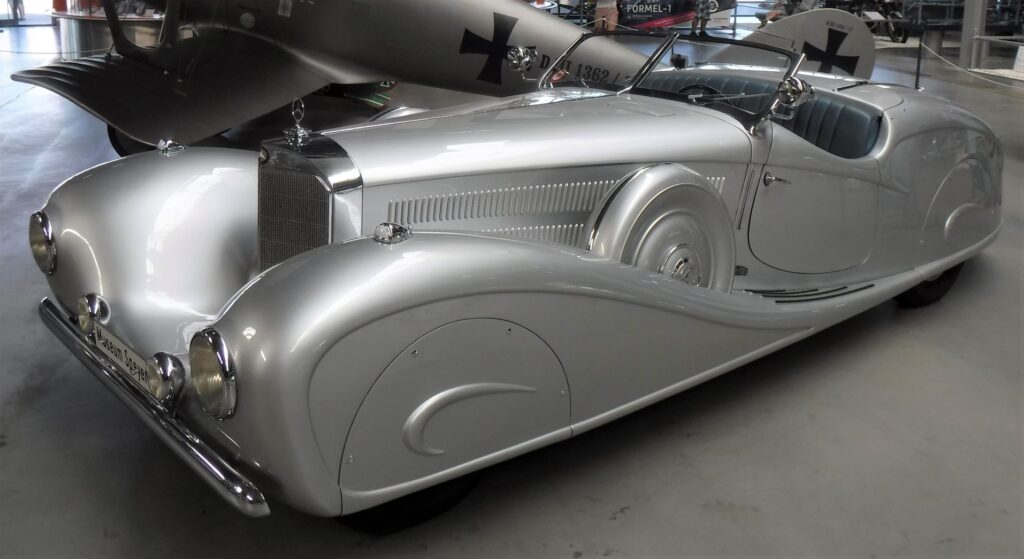 After touring all the cars, it was time to keep the good times rolling by checking out the Museum's huge collection of motorcycles. Speyer has everything from vintage putters to modern big horsepower weapons, and I was like a kid in a lolly shop.
One of the most striking displays was the collection of Münch motorycles. There is nothing understated about these machines; they are punch-you-in-the-face, built-to-maim, heavy-metal behemoths. Friedel Münch and his team hand built these bikes, which from the late 1960s, were fitted with a four-cyclinder car engine. This is a 1973 1200 TTS 'Mammut'.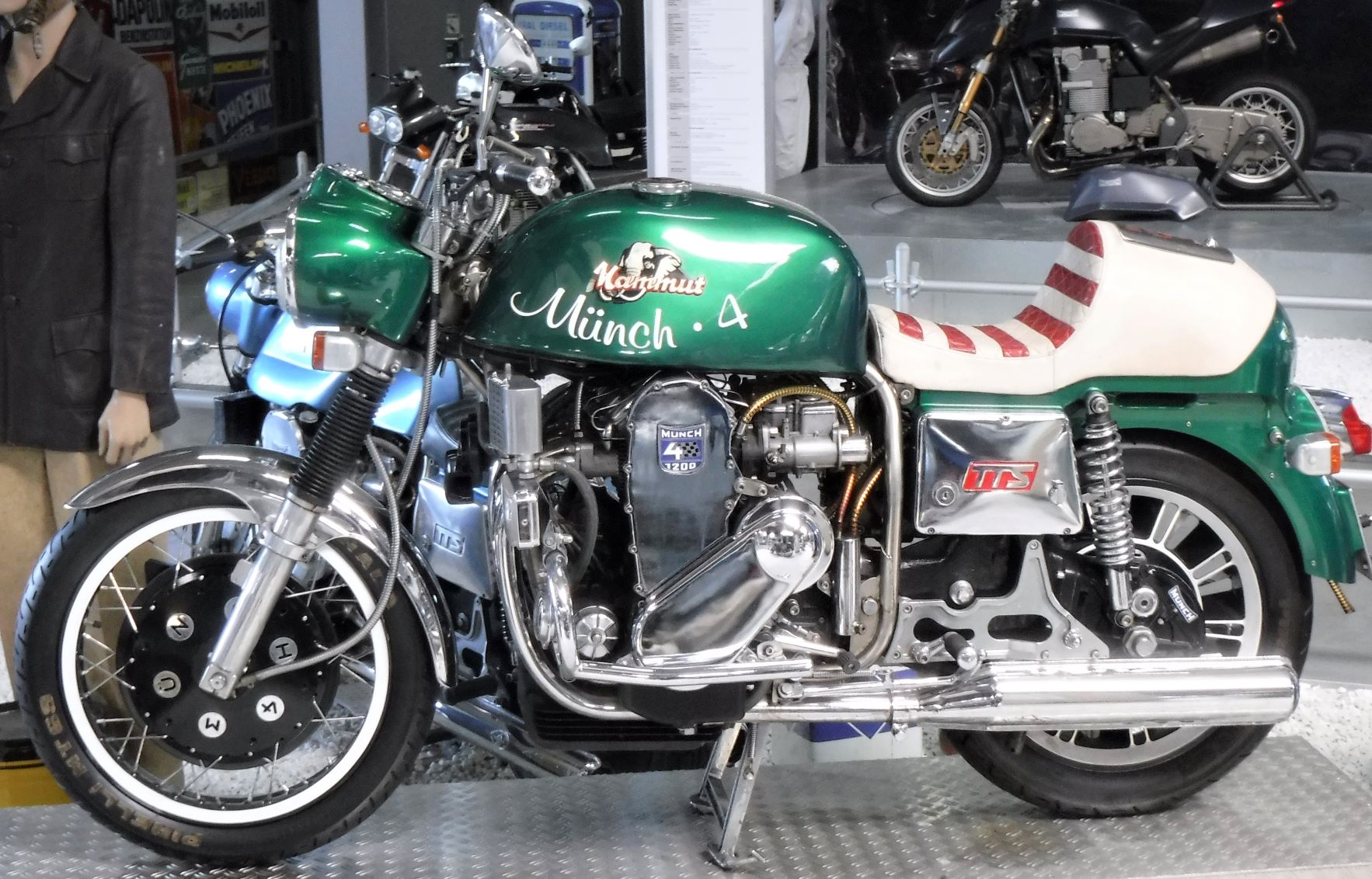 'Mammoth' seems entirely appropriate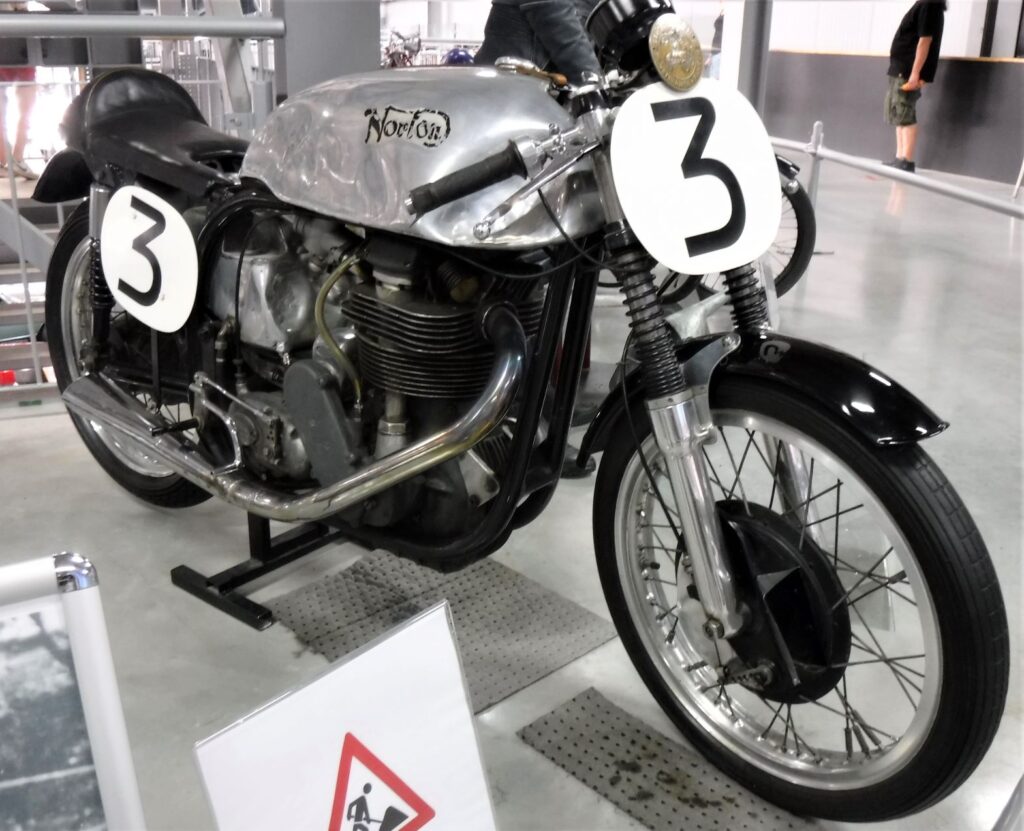 The Norton Manx is synonymous with racing success, and the Museum has a couple of rippers.
1951 Norton Manx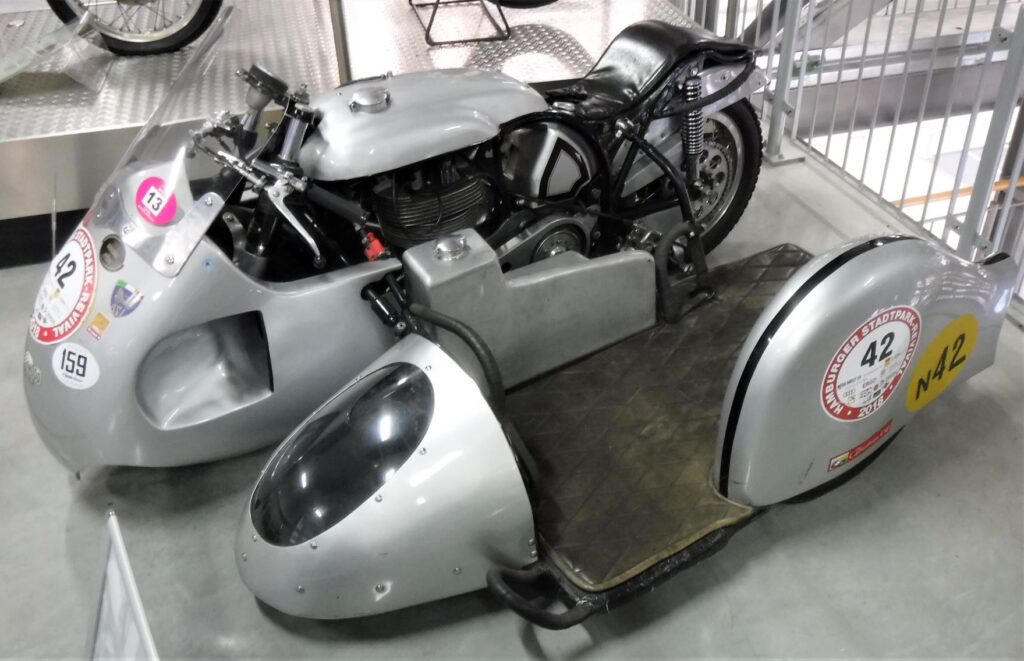 For those who thought motorcycle road racing just wasn't dangerous enough, the addition of a sidecar meant you could also risk someone else's life, too.
1955 Norton Manx
Talking of speed and danger, the German manufacturer NSU headed to the Bonneville Salt Flats in 1956 with a bunch of bikes, personnel, and a blank cheque to try and break the motorcycle land speed record. Break it they did, with the Delphin (which doesn't really look like a dolphin, but that's irrelevant to the story), which hid a 110hp, 500cc 2-cylinder 4-stroke under it's aerodynamic shell.
This is a replica of the bike that hit 210.9 miles per hour (339 km/h) to take the title.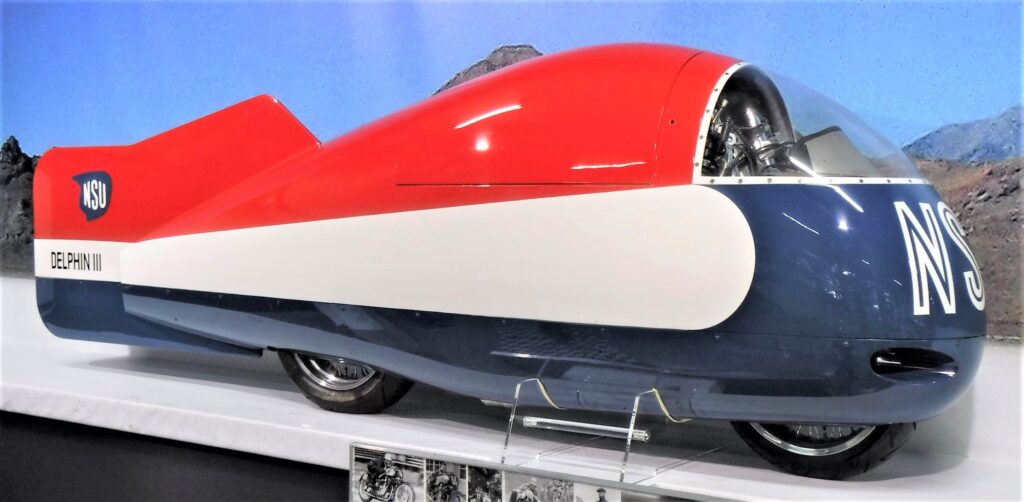 I spent a very enjoyable couple of days at the Technology Museum Speyer, which holds a fascinating collection of cars and bikes (and aircraft, ships, submarines…oh yeah, and a space shuttle too), from the sporty to the sedate, and the practical to the ridiculous. If you're in the south-west of Germany, and enjoy a bit of historic tech, make sure you put a visit to Speyer on your itinerary.
Visit the Technology Museum Speyer here
If you liked this post, you may also enjoy Technology Museum Sinsheim, Hellenic Motor Museum
Know someone who might like this post?