After a 36 hour sail we finally dropped anchor at Bodrum sometime around midnight. Bodrum is a popular resort town for sun-deprived Europeans, but isn't just hotels, souvenir shops, nightclubs and STIs. The place has a long history, and some interesting sites to check out.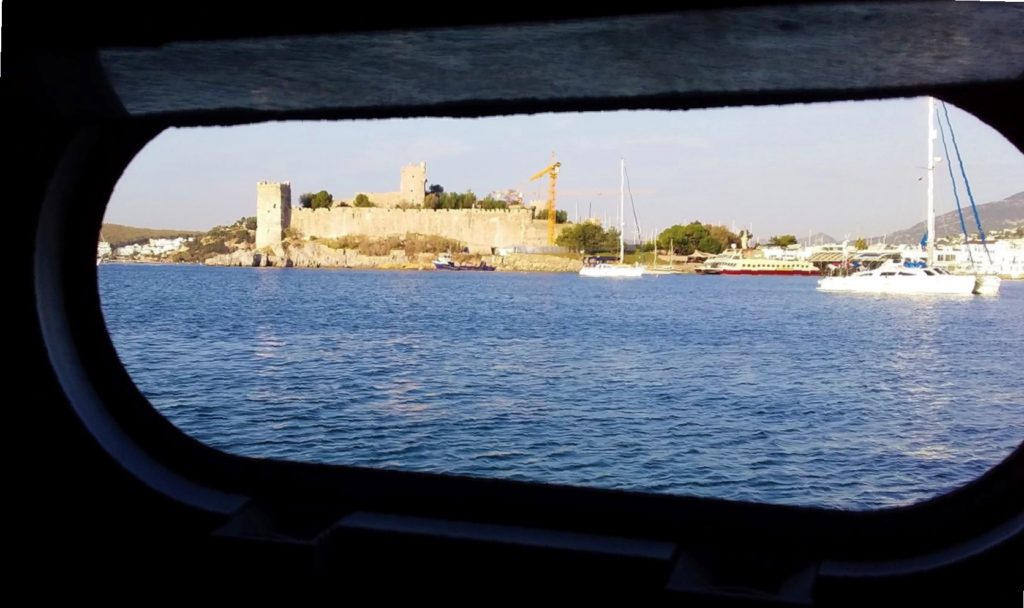 Bodrum Castle, or the Castle of St Peter, was built in 1406. It changed hands several times over the years as invaders booted out the previous tenants. In addition to military uses, the Castle was at one stage a prison, and now houses the Museum of Underwater Archaeology.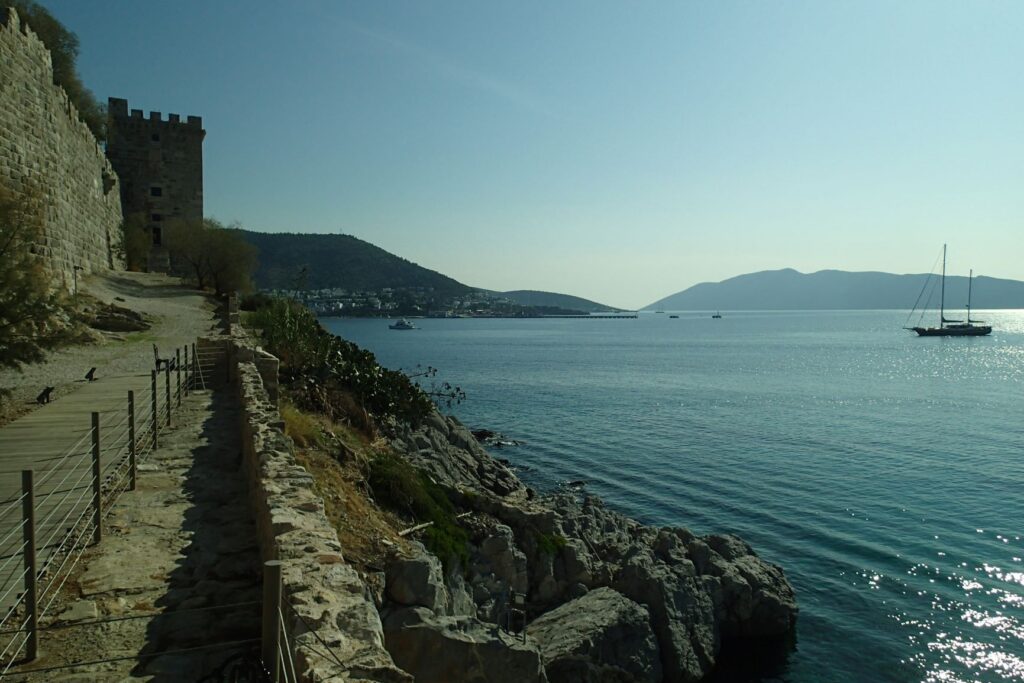 There was plenty of firepower on display, and although the ordinance was a little rudimentary, it still would have hurt. A lot.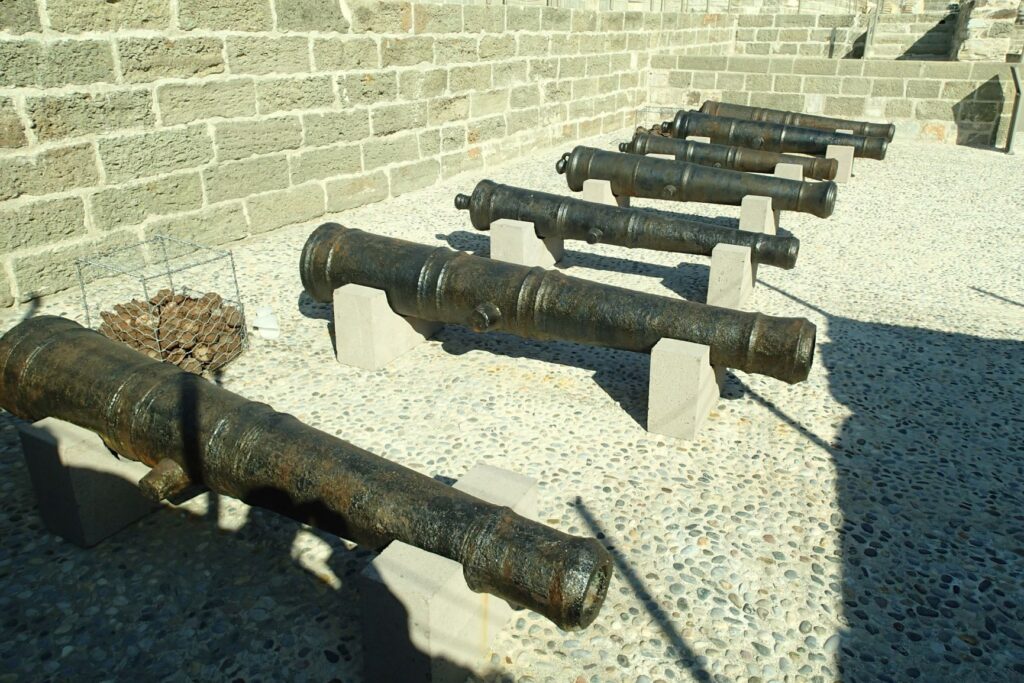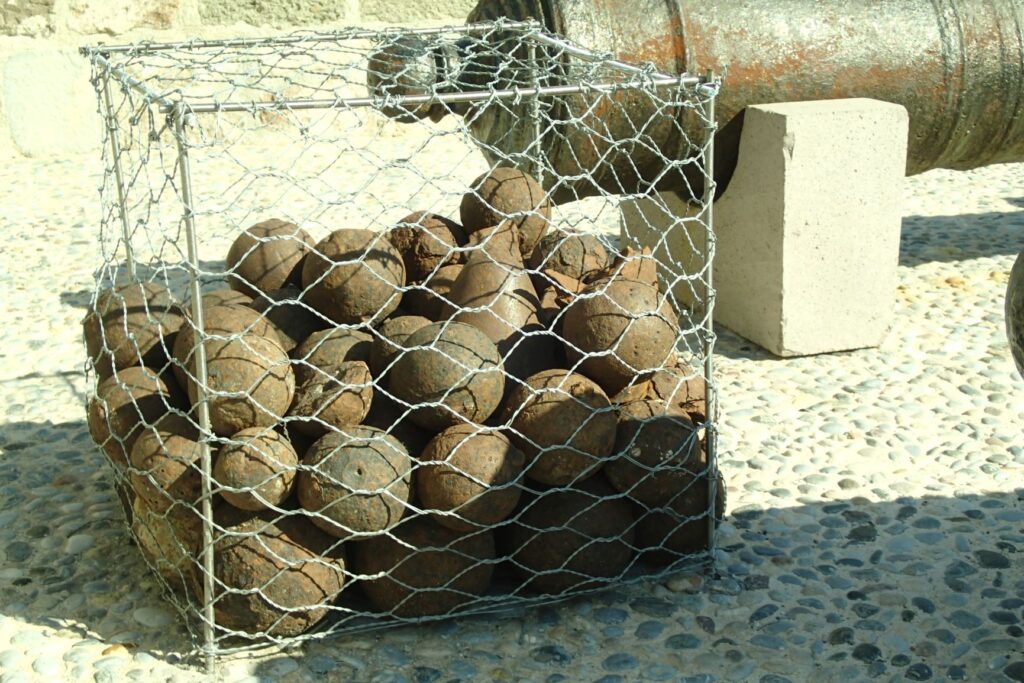 Walking the Castle's flagstones, it was hard not to think of who had passed before over the 600+ years the fortress has stood.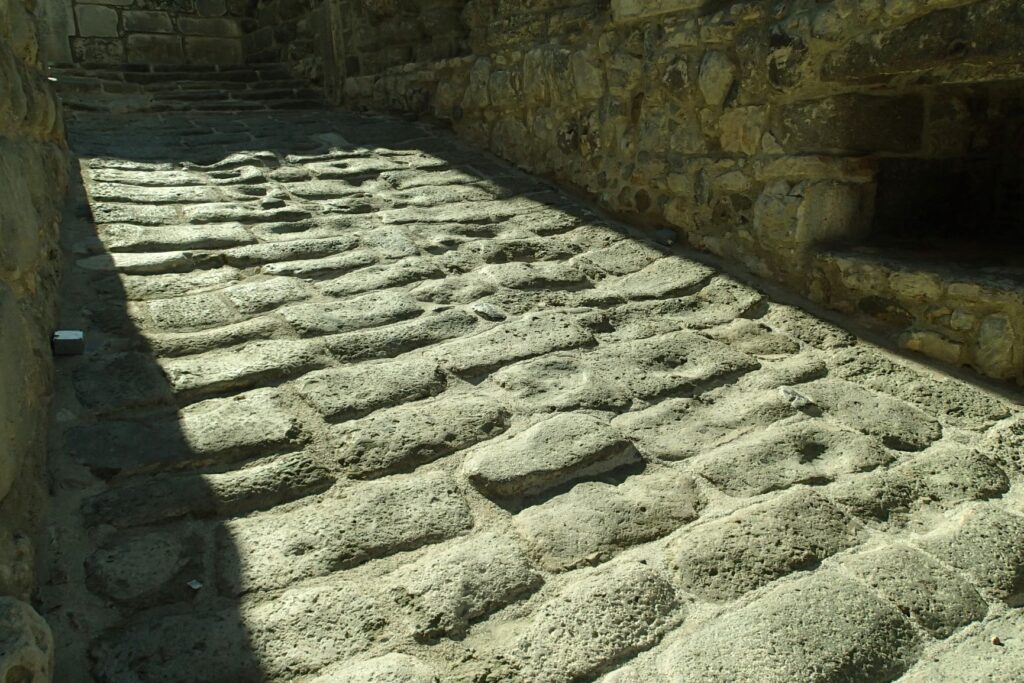 Various rooms within the Castle contained displays of artefacts recovered from wrecks discovered in the area. These amphoras were raised from a 9th century wreck, clearly showing that booze cruises are hardly a new phenomenon.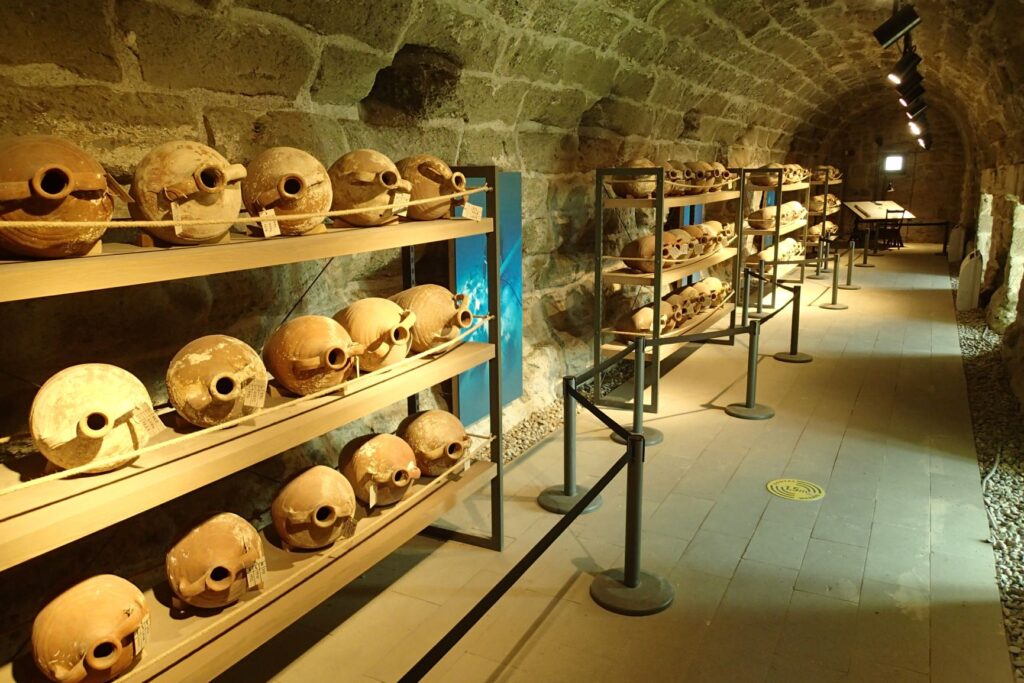 Apparently the wine traders sold the wine but not the amphoras, which they kept and re-used. I know it's easy to judge with hindsight, but that's just what they did in the old days. It makes far more sense to take a wine bottle, use it once, then melt it down to make another wine bottle. That's progress, baby.
The Anchor Exhibition duly exhibited some anchors, which are a must for any maritime museum.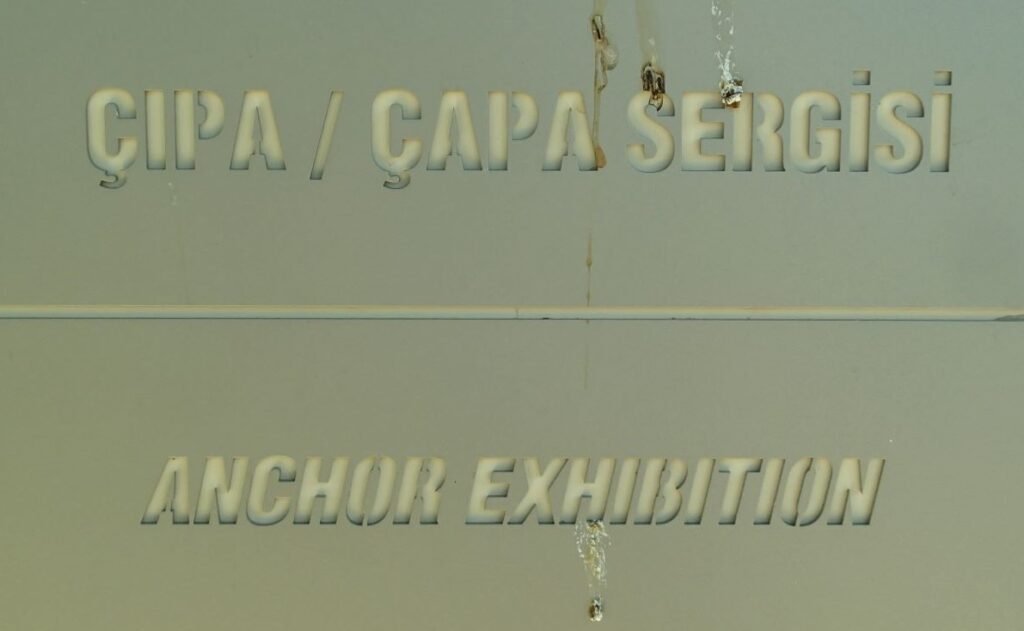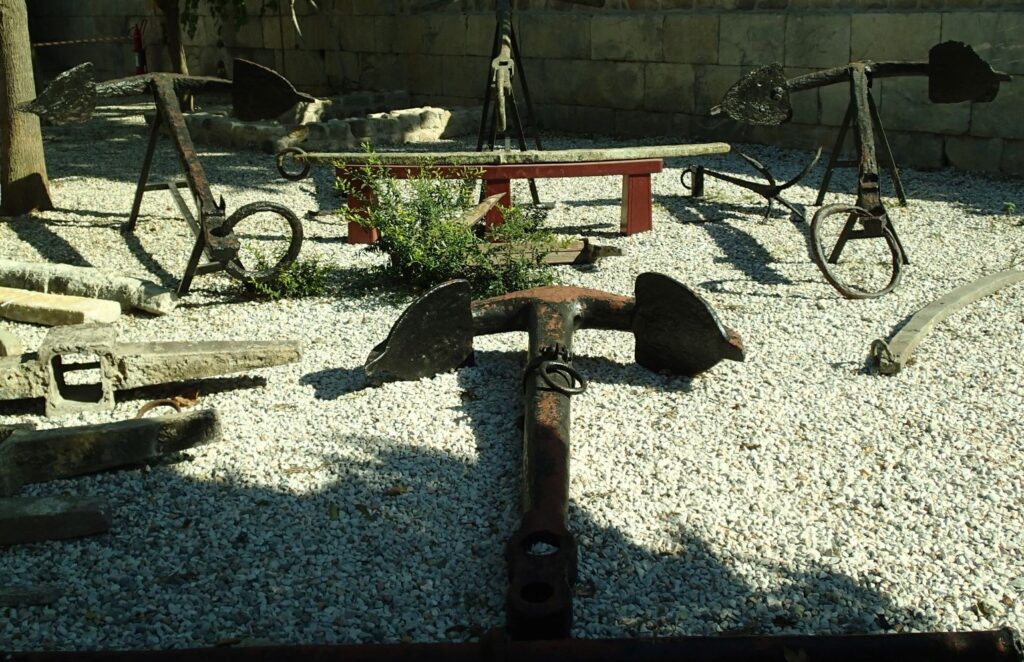 The Castle grounds were chock full of artefacts including columns, statues and friezes. There just wasn't enough space to display them all.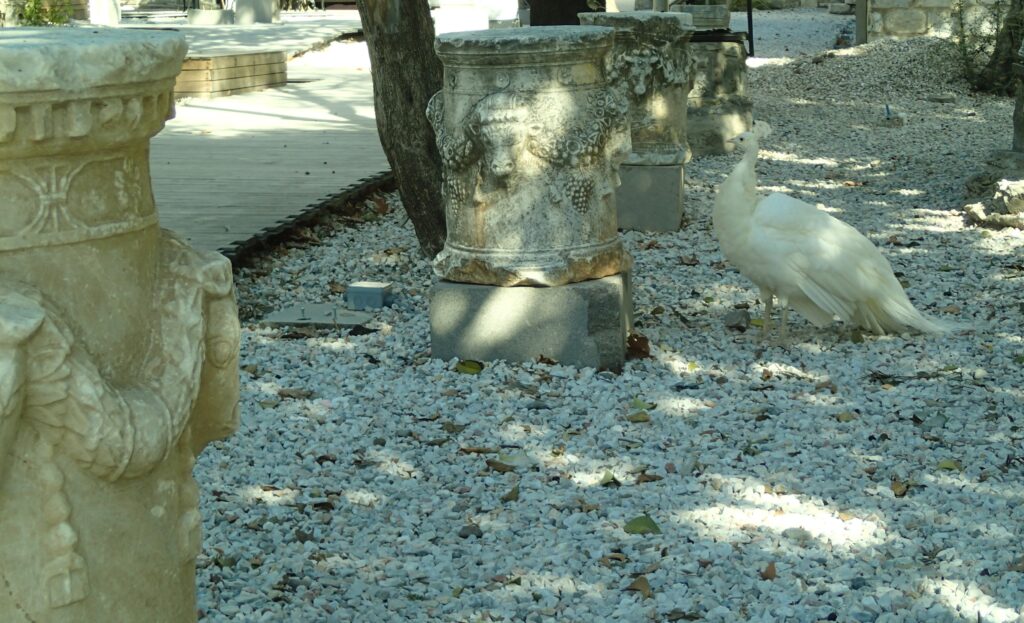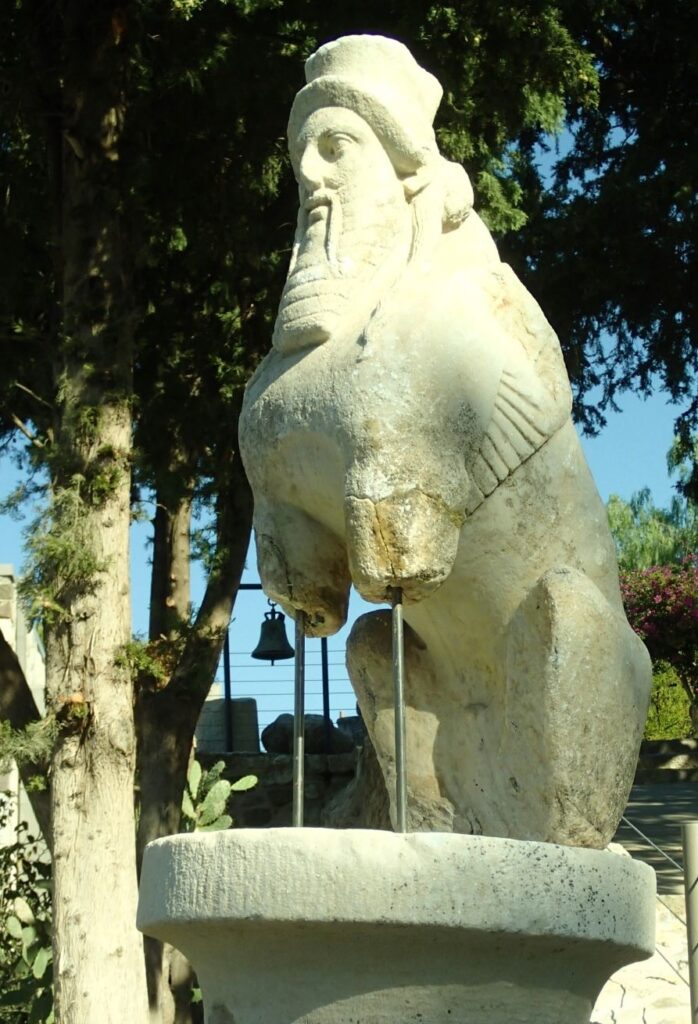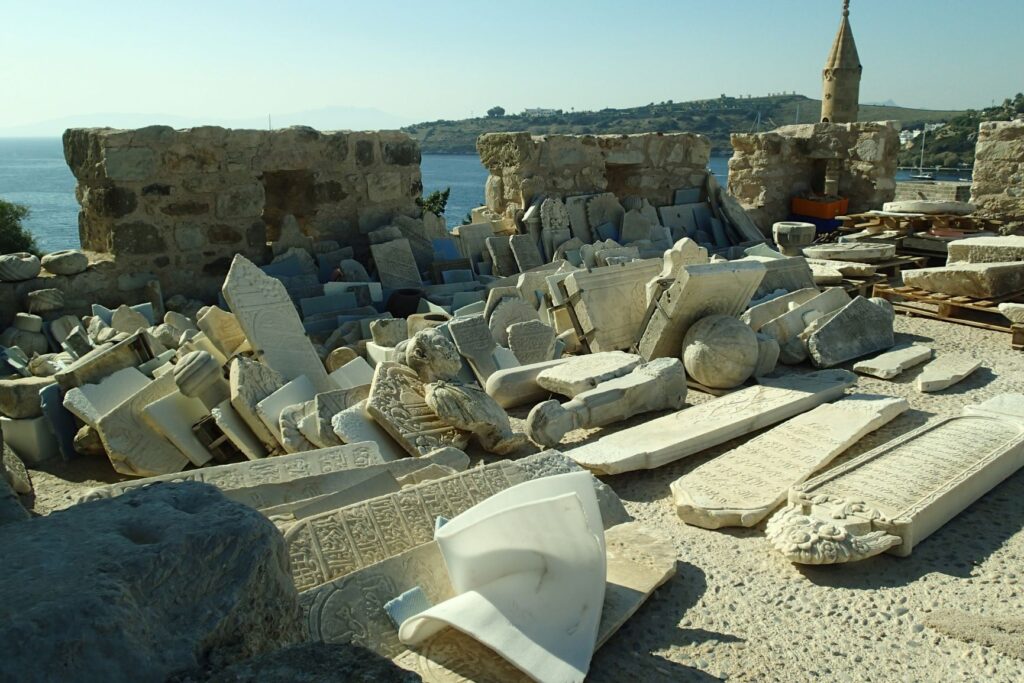 The top of the Castle ramparts provided a fantastic view over the harbour. The boat I am crewing on is the fourth from the left. Or if you prefer, the tenth from the right.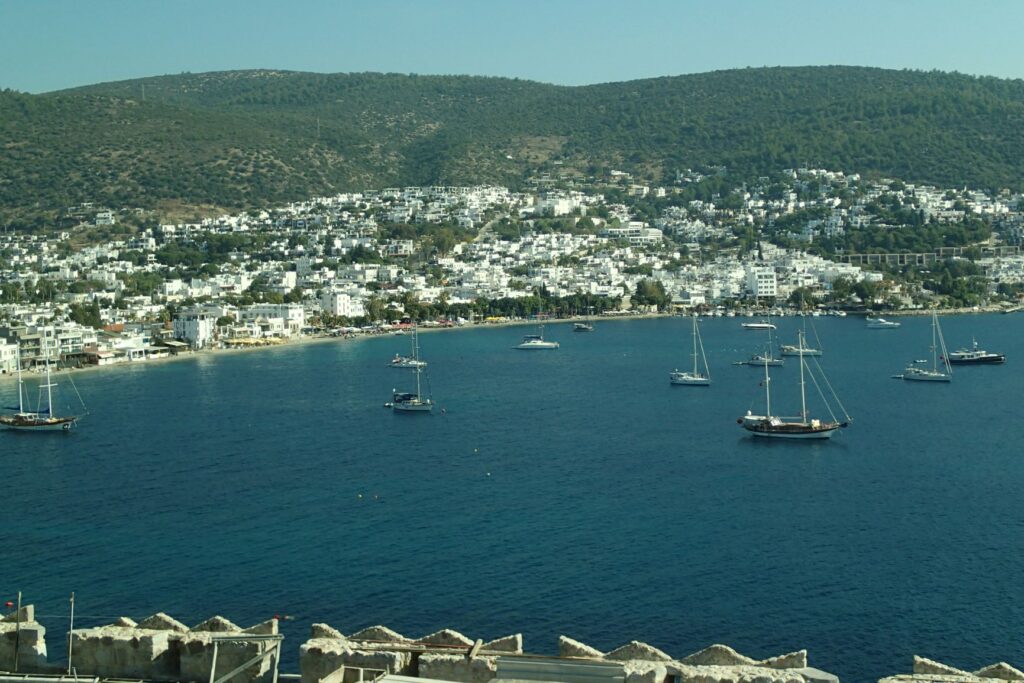 After a very enjoyable time roaming the Castle of St Peter, I headed up the hill to another of Bodrum's ancient landmarks, the amphitheatre.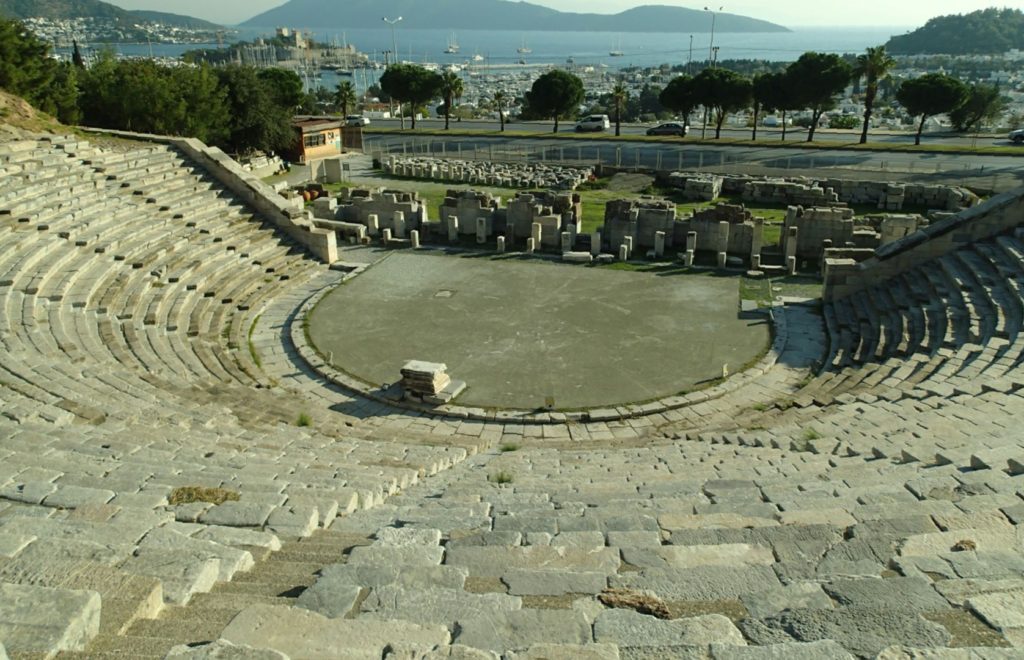 King Mausolos, who clearly had a penchant for the arts, started construction of the theatre in the 4th century BC. Sitting on the stone seats, it was hard not to think of all the arses that had sat before over the 2000+ years the amphitheatre has stood. It certainly was an impressive structure.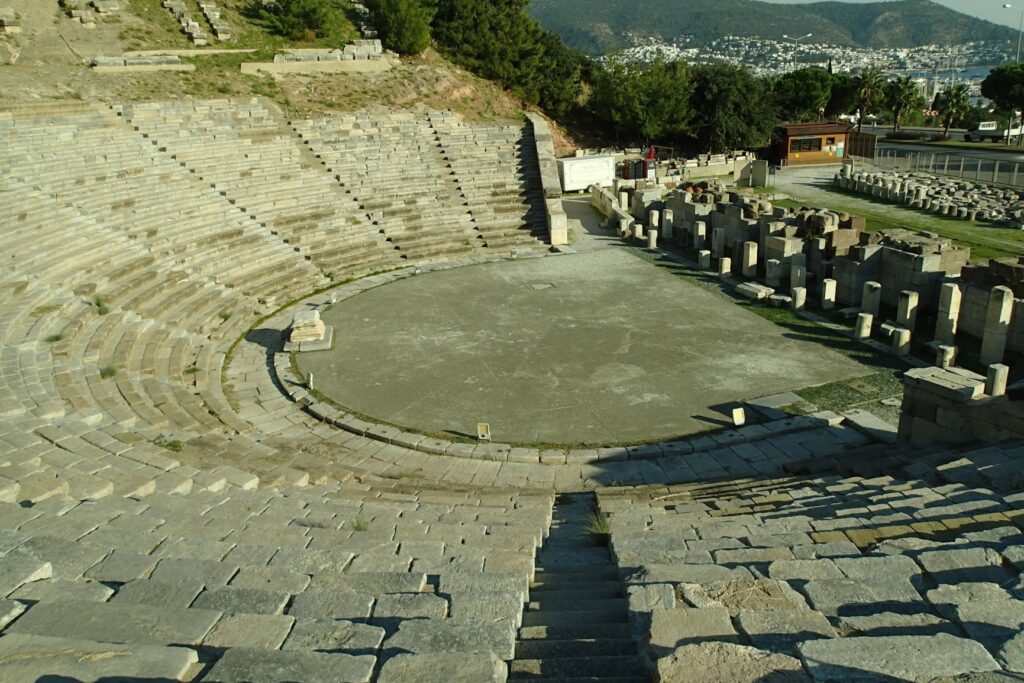 Ancient Bodrum is right there in the middle of town, so take the time to immerse yourself in a little history once your hangover has lifted.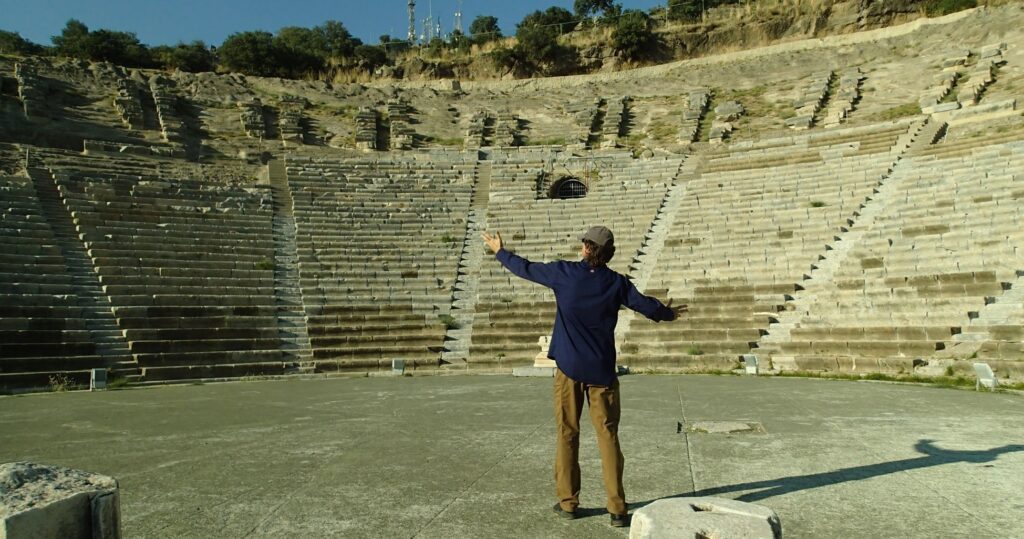 For more on Bodrum click here
If you enjoyed this post, you may also like Topkapi Palace, Valetta – Siege City
Know someone who might like this post?