The Dardanelles
The Dardanelles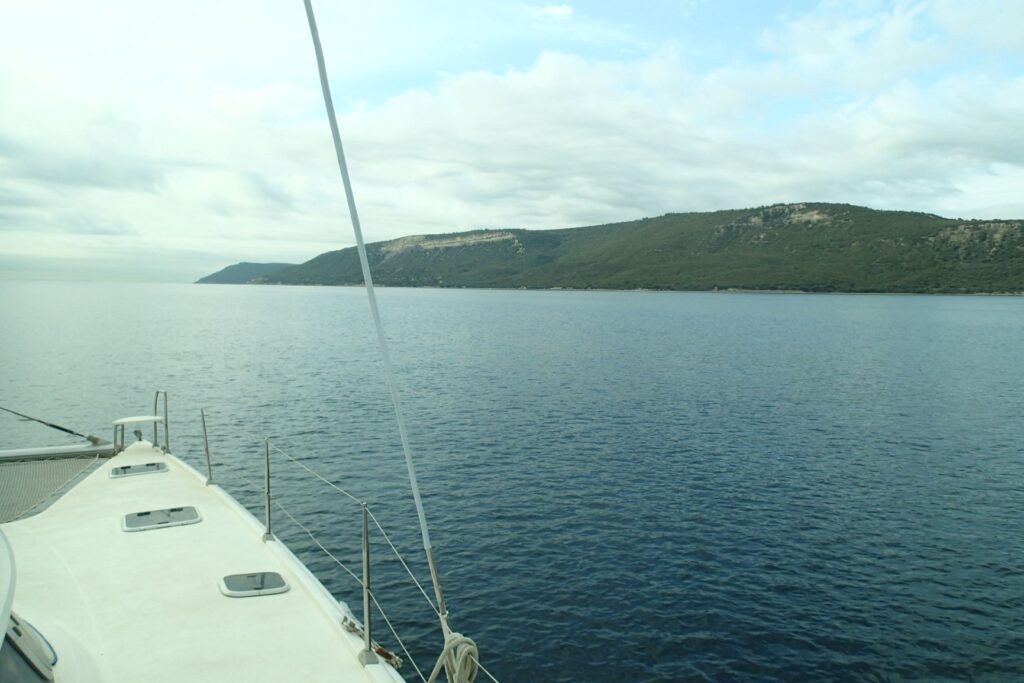 Today I motored down the Dardanelles, along the Gallipoli Peninsula, one hundred and five years after my relative John (Jack) Gibbs arrived at ANZAC Cove (see 'Honour Them With Peace'). Our situations could not have been more different: I'm cruising on a private catamaran; Jack was on a troop ship bound for battlefields where 8,709 Australians lost their lives. As we moved steadily past farmland, towns, wind farms and shipping, I was relaxed but contemplative. I wondered how 18 year old Jack felt as he approached the Gallipoli Peninsula.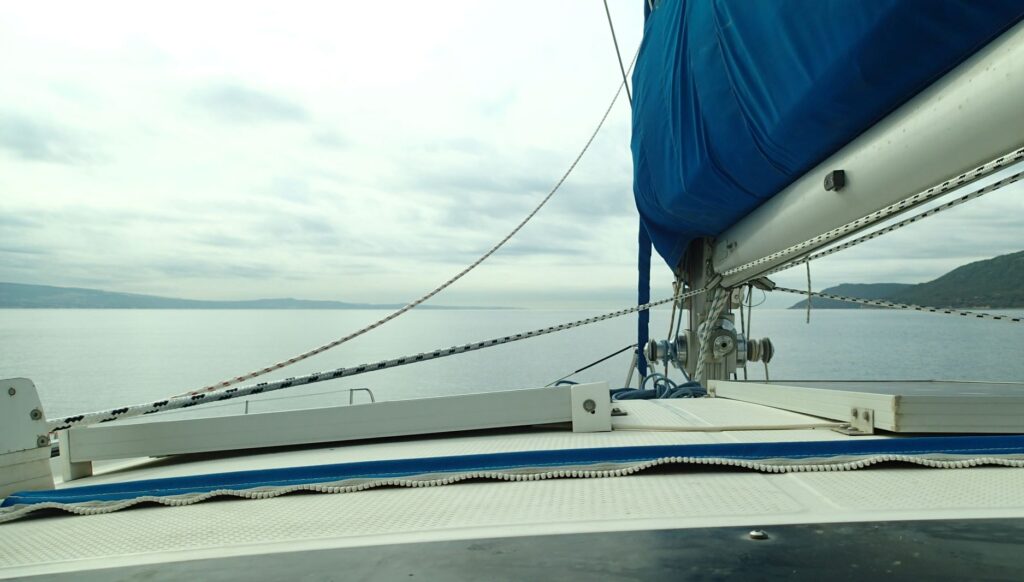 The Dardanelles is a narrow strait that links the Mediterranean and Aegean Seas to the Sea of Marmara, which in turn is connected to the Black Sea via the Bosphorus. The Allied landing at Gallipoli was an attempt to secure the Dardanelles and permit naval forces to pass through the Strait.
We were not permitted to sail the Strait (fines apply to yachts showing even a hint of sail), as it is a heavy shipping route and constantly busy with cargo vessels. Water flows south-west down the Dardanelles, and as we motored we picked up several knots running with the current.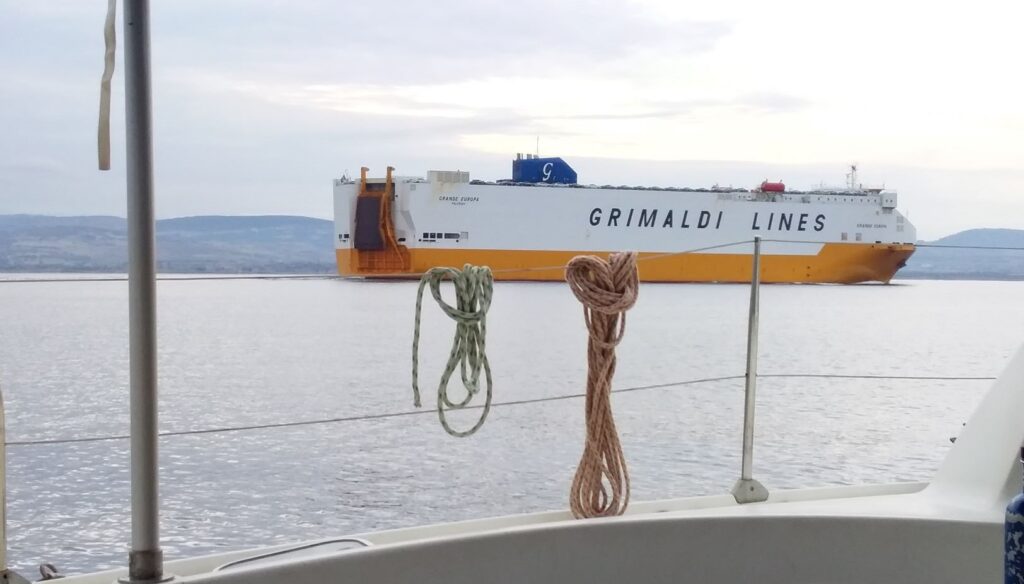 As we continued down the Strait we passed a memorial, carved and painted on a hillside. The words are the first stanza of a poem, imploring the passer by to stop and remember the sarifices made by Turkish soldiers defending the Gallipoli Peninsula during World War I.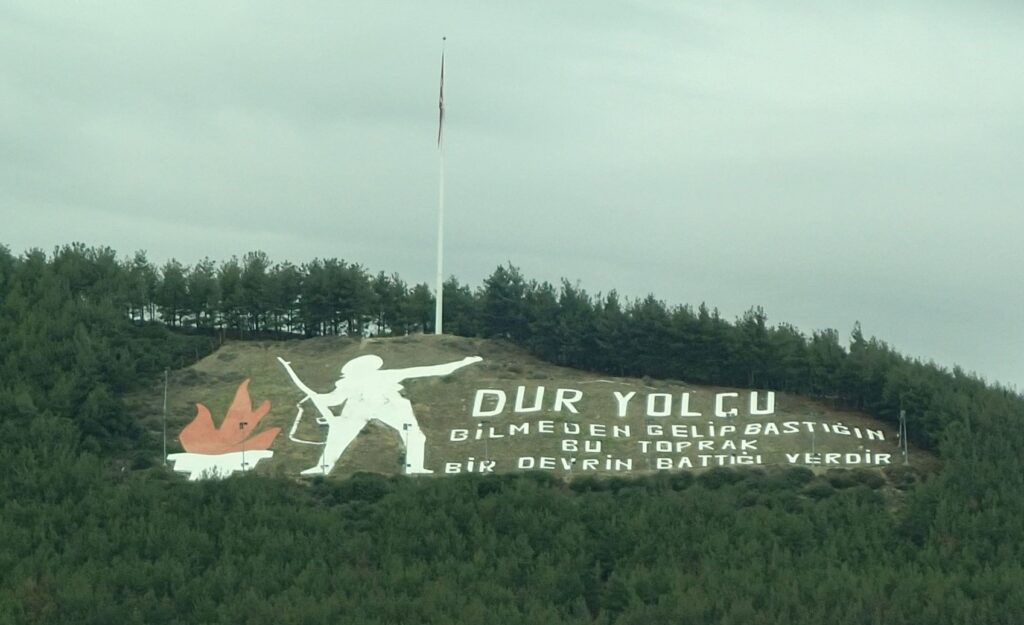 Early afternoon we heard a rumble in the distance; a sound chasing the boat which got louder and louder until two fighter jets passed low overhead. Although the geopolitical situation is very different to 1915, the region is still troubled and tense.
As we approached the southern reaches of the Dardanelles, the imposing Canakkale Martyrs' memorial came into view.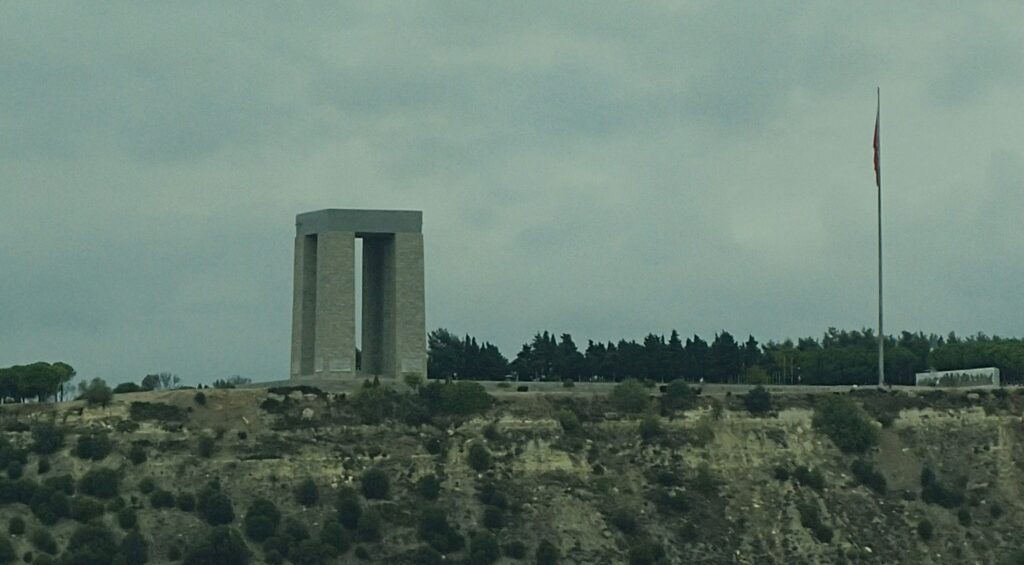 I discovered later that an inscription at the site reads:
Do not ignore the ground on which you have walked, it is not ordinary soil, reflect on the thousands of people who lie beneath, without a shroud.
As we exited the Dardanelles, I looked towards the headland of Gallipoli Peninsula. Further north around this point is Anzac Cove.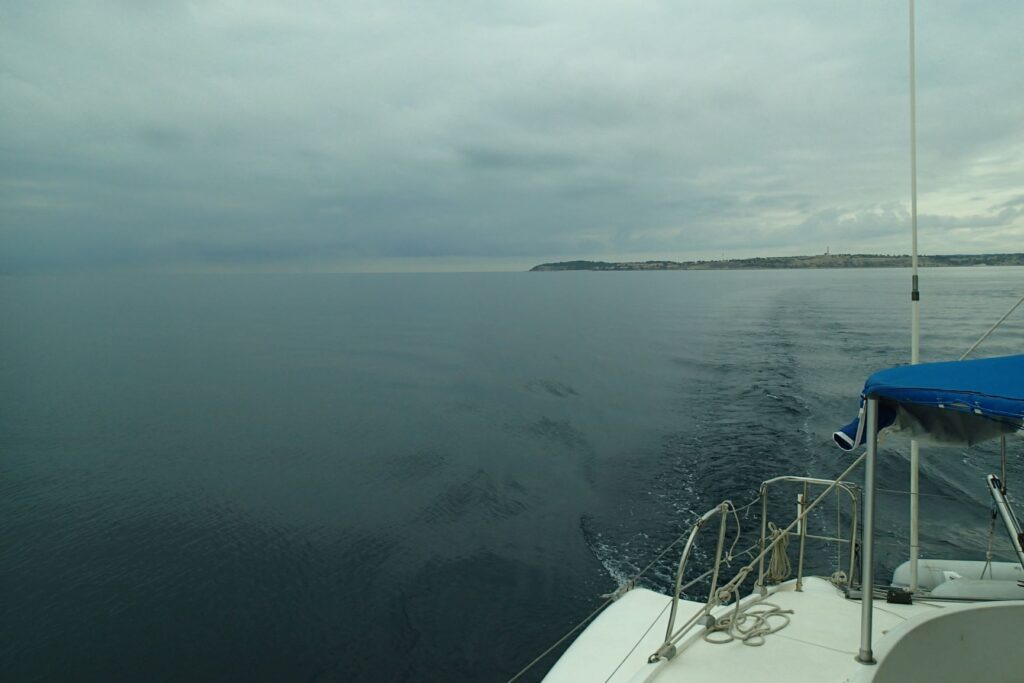 We left the Strait and headed south, comfortable and safe on our cruising catamaran. Jack Gibbs left Gallipoli on a hospital ship, suffering from a chest illness that would ultimately take his life at just 20 years of age.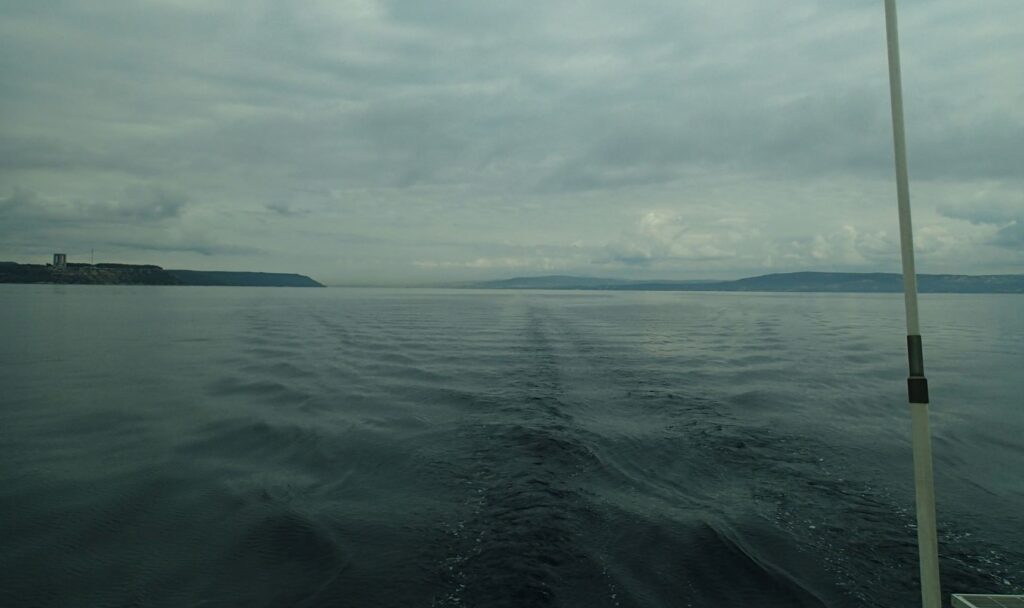 The memorials to Turkish soldiers at Gallipoli, and monuments to the fallen found across Australia, are united in their plea to those who now live in more peaceful times: Lest We Forget.
For more on the Canakkale Martyrs' Memorial click here
If you enjoyed this post, then you might also like Visiting Gallipoli, The Cemeteries of Gallipoli
Know someone who might like this post?