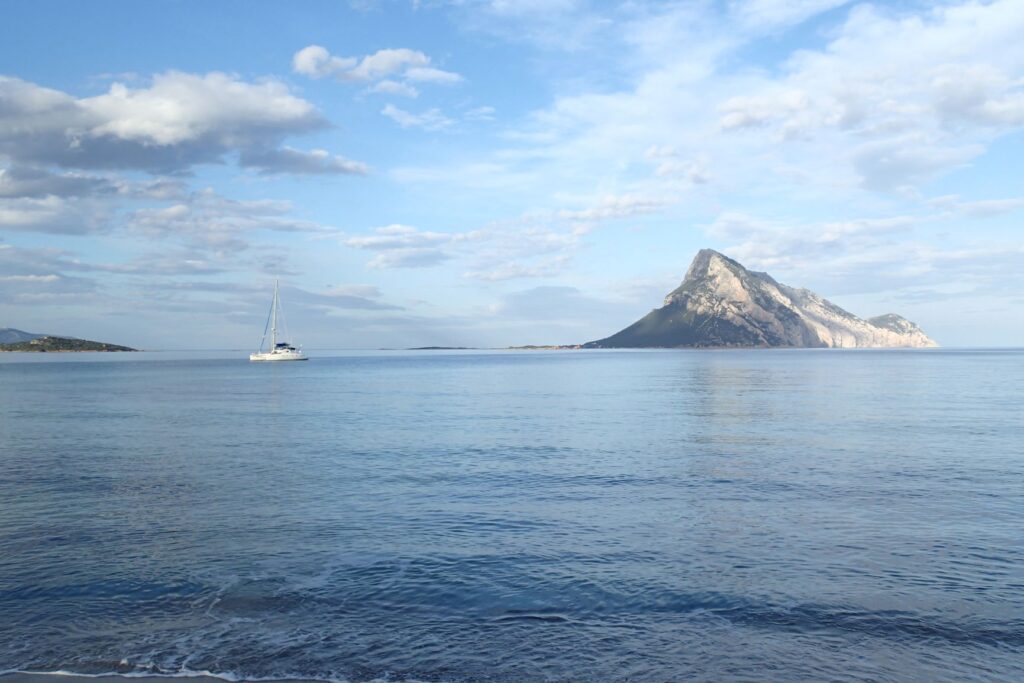 Travelling by sail is not for the impatient. Compared to other forms of transport, it's slow going. For many sailboats, averaging seven knots (13km/h) during a day out on the water is pretty good pace. As you are using nature to power your vessel, your energy source is in a constant state of flux. You might start the day ripping along with full sails and spray flying, and shortly after you're lolling in the swell, canvas slack and boom swaying.
Some days you may not leave your anchorage at all, as wind direction makes progress impossible, or weather conditions make departure a risk to both boat and crew.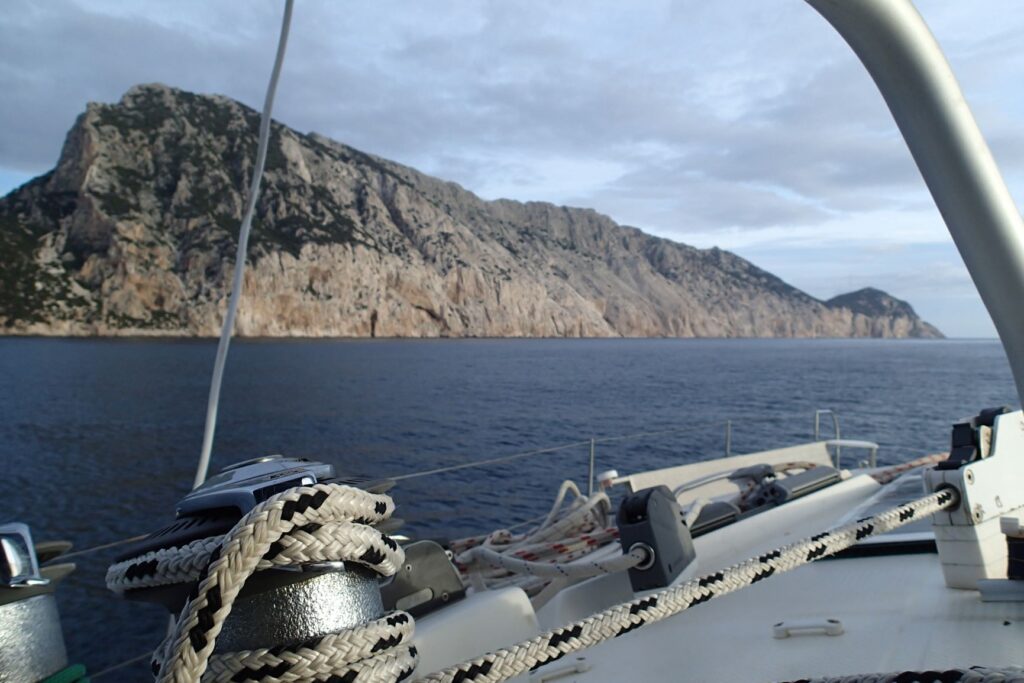 We left our beautiful anchorage at Porto Taverna on Sardinia's north-east coast to make the short hop to La Maddelena Island. There was a storm front approaching, and the Skipper was keen to see us moored in a sheltered harbour to sit it out.
The east coast of Sardinia is spectacular, with rugged mountains sloping to the sea and islands rising steeply from the water. I reckon it's the most beautiful coastline we've seen since leaving Turkey.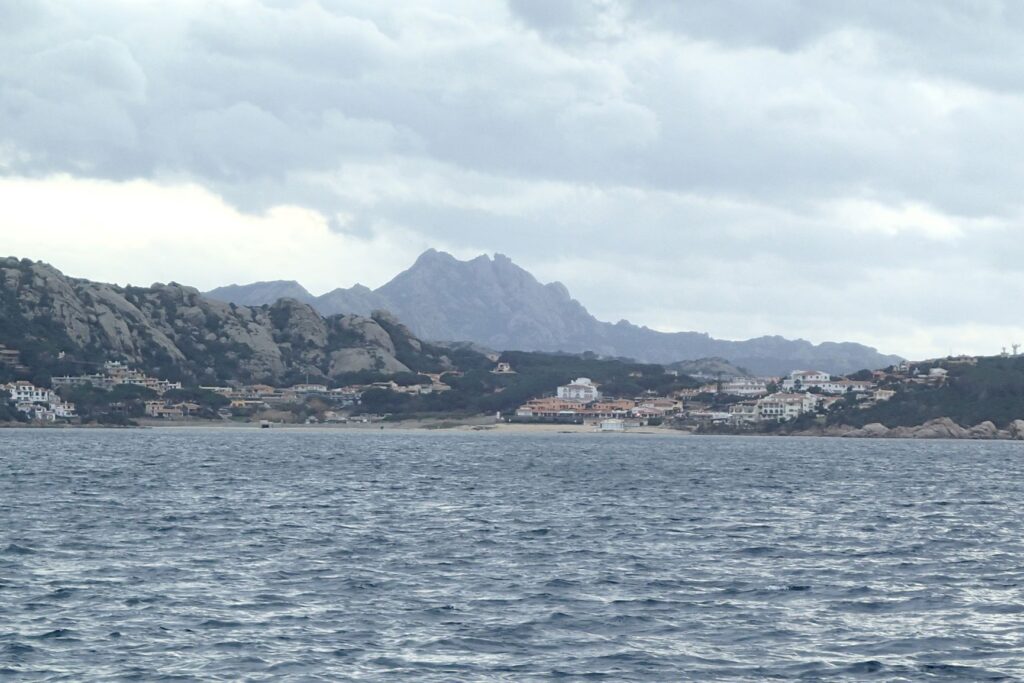 Nearing La Maddelena Island, the granite coastline had eroded into some amazing shapes.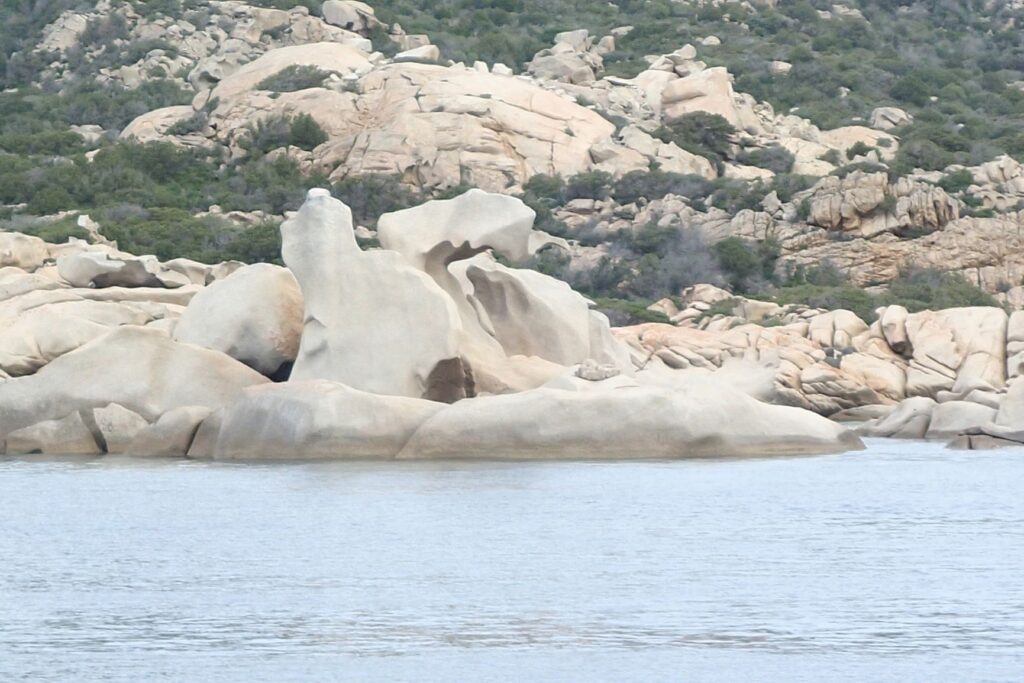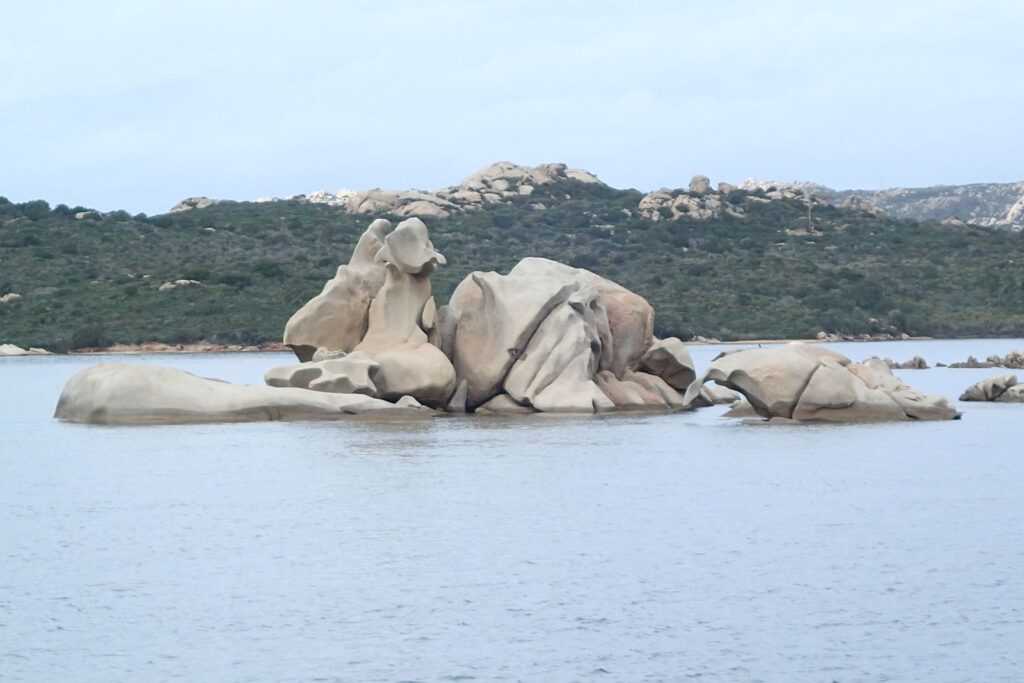 We made great time with favourable winds, and arrived at La Maddelena mid-afternoon. Shortly after our arrival the wind started to pick up, and we were glad to be moored in the safety of the marina before the big blow arrived.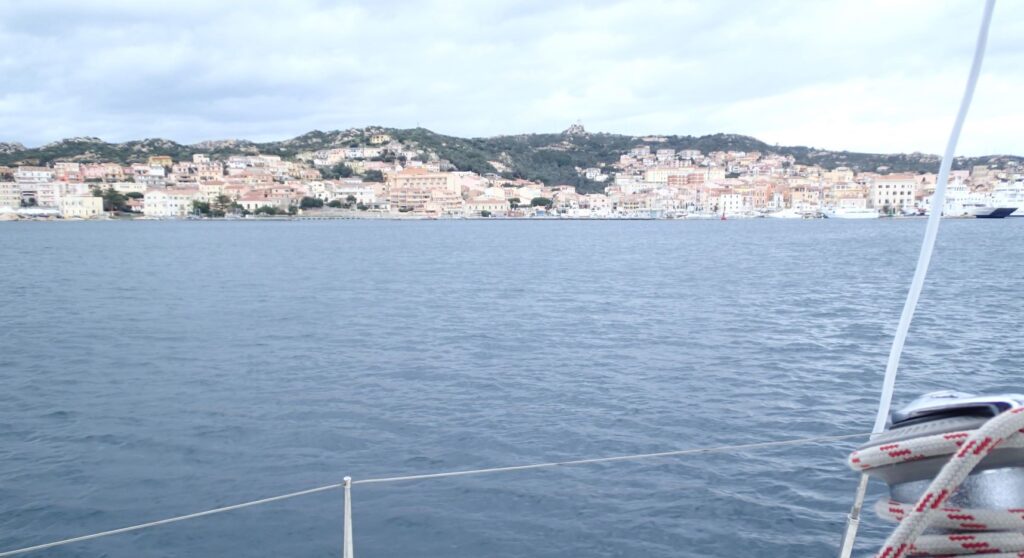 By late afternoon the wind hit 35kts, and the Skipper recorded a gust of 47kts (87km/h) later that night. The forecast had been spot on and La Maddelena was in for a battering.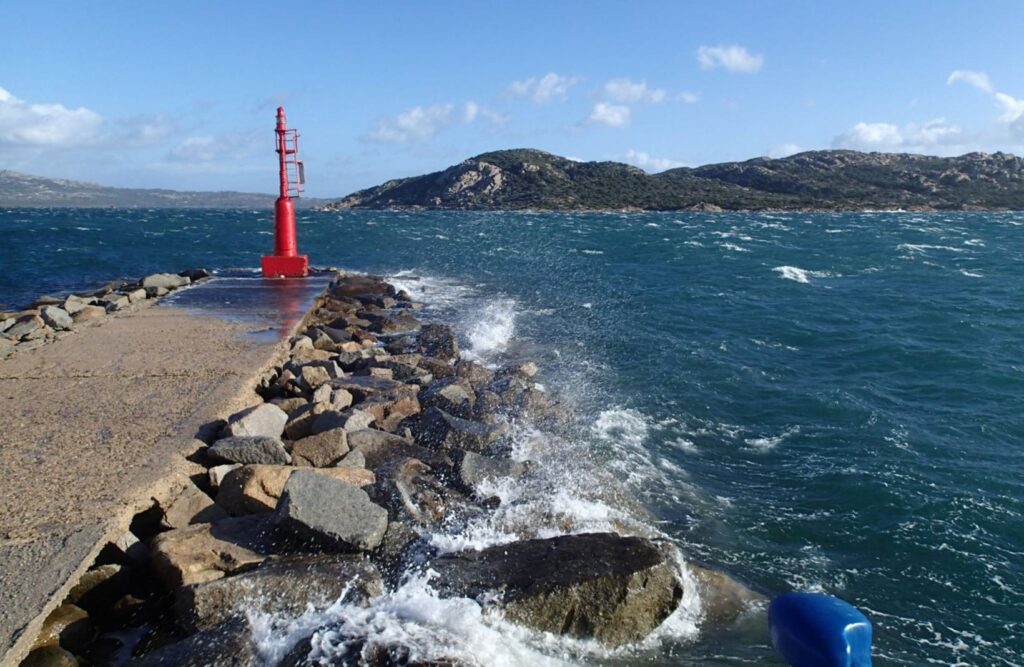 From here we're heading for the Balearic Islands off the east coast of Spain. It will be a multi-day passage, so we'll be staying safe in Maddelena until the heavy weather passes.
With so many aspects of our lives now completely detached from the natural world, there's something very, ahem, grounding about having your travels dictated by the weather. Sailing is like the travelling equivalent of slow food – it may not be fast and ready when you demand it, but it's natural, environmentally friendly and rewards those who are patient.
If you liked this post, you may also enjoy Haul Out, Sardinian Heavy Weather
Know someone who might like this post?