The best pizza in Italy is in…
The best pizza in Italy is in…
Now I know this is going to be controversial. And yes yes yes I know I can't expect pizza in Italy to be the same as pizza in Australia. However I did expect pizza in Italy to be delicious, in an authentic Italian way. I mean, Italian pizza must be delicious, mustn't it? Otherwise no-one would eat it. And if no-one eats it, why are there pizzerias on every corner? I wasn't necessarily expecting an Italian pizza to be the same as a classic Lygon Street capricciosa, but I did expect something that tasted great.
After a multi-day passage from Malta we arrived in Sardinia tired and hungry. At out first opportunity we headed to a pizzeria and ordered three unfeasibly large pizzas. Not prepared to wait until we got back to the boat, we sat down outside the restaurant (no dining-in permitted due to Corona) with our booty, opened the first box, and dived in. The result of my first pizza experience in Italy? Underwhelming. We tried the second and third boxes. Same result.
You know when you and your mates are sitting around demolishing a pizza, and there never seems to be quite enough? Every bite is delicious, and you could always do with another slice. And it's always a bummer when the last slice is eaten, and eyes dart around the table trying to figure out if someone had more slices than their share. Well, after my first slice of my first Italian pizza, if someone had turned up that moment and whisked the rest of the three unfeasibly large pizzas away I really wouldn't have cared. It tasted…well…tasteless.
Disappointed but not deterred, I had pizza again a few weeks later in Sicily. We were able to sit in the small cafe, and were upbeat at the prospect of a good pizza. When it arrived fresh from the oven it was an improvement on the first, but still nothing special. Once again I could have got up and walked out after the first slice. It wasn't just me; my crewmates were similarly unimpressed.
Now granted there are fewer restaurants open at the moment due to Corona, and perhaps for some strange reason the only ones left open are the ones that serve ordinary food. I dunno. But I'm going to tell it like it is, even if it risks a diplomatic spat between Italy and Australia. If it ain't good it ain't good, and we left Italy without having eaten a delicious pizza.
We are now in Mallorca, Spain, and despite our recent disappointments, chanced our luck again last night and ordered some pizzas. When the Skipper came aboard with a stack of three boxes in his arms, a mouthwatering aroma filled the boat. Things were looking up.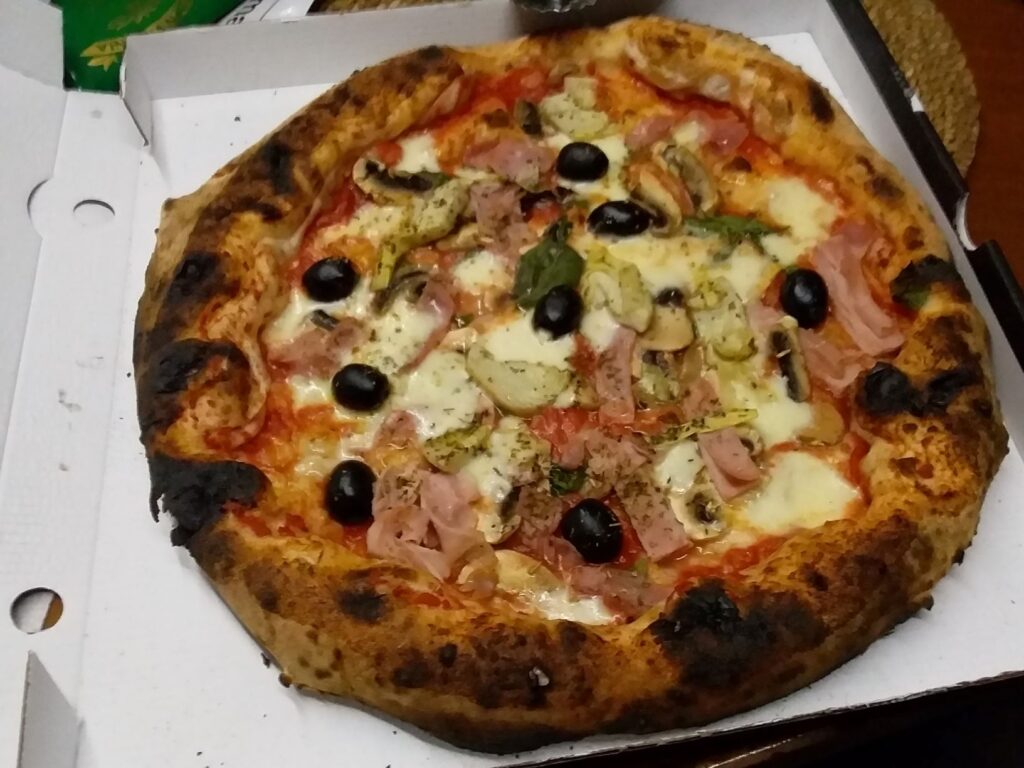 We opened the boxes in hungry anticipation and hooked in. The pizzas were delicious. The bases were just right, the toppings fresh and flavoursome, and they left us wanting more. So, reluctant as I am to state it, the best pizza in Italy is definitely in Spain.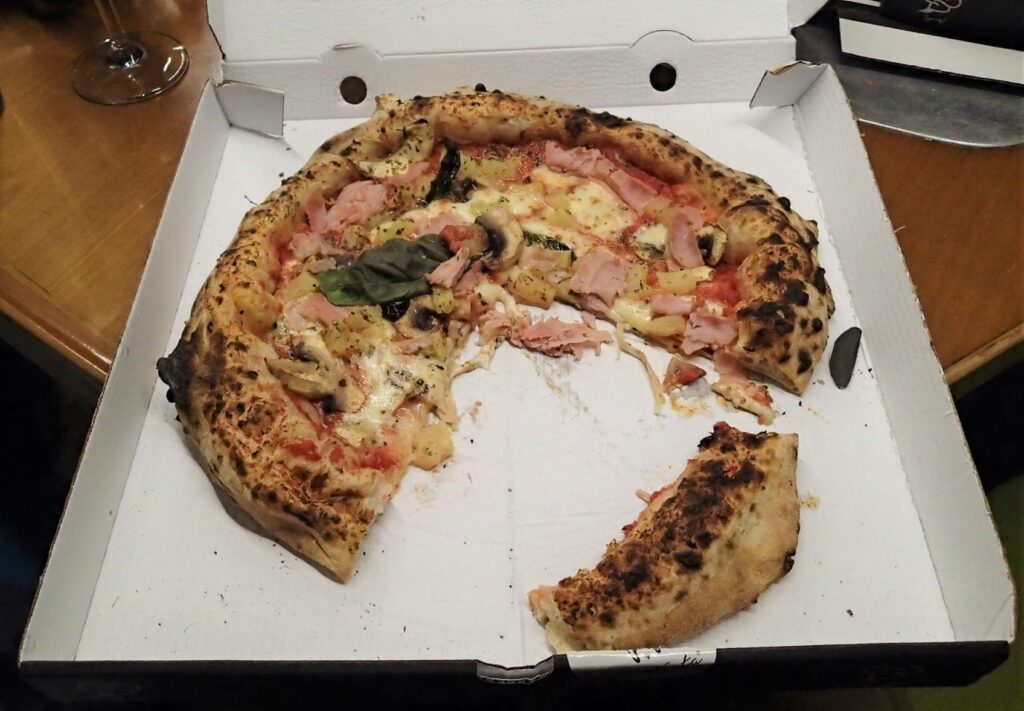 If you liked this post, you may also enjoy Chicken Kiev, Gyros, Giros and Yiros
Know someone who might like this post?