Interislander Ferry
Interislander Ferry
'North, south, east and west.'
Last week I caught the Interislander Ferry from Wellington to Picton. Although Wellington is in the south of the north island, and Picton is in the north of the south island (stay with me), both towns are on the same latitude. However, when travelling to Picton it is still colloquially referred to as heading 'south' (though in fact you're heading west), and heading to the north island from Picton is referred to as 'north' (despite the fact you're actually heading east).
The Ferry is the first public transport I've used since Level 4 lockdown came to an end. In the saloon, notices attempted to ensure social distancing was maintained, and during the trip the crew came through periodically to disinfect the door handles and rails.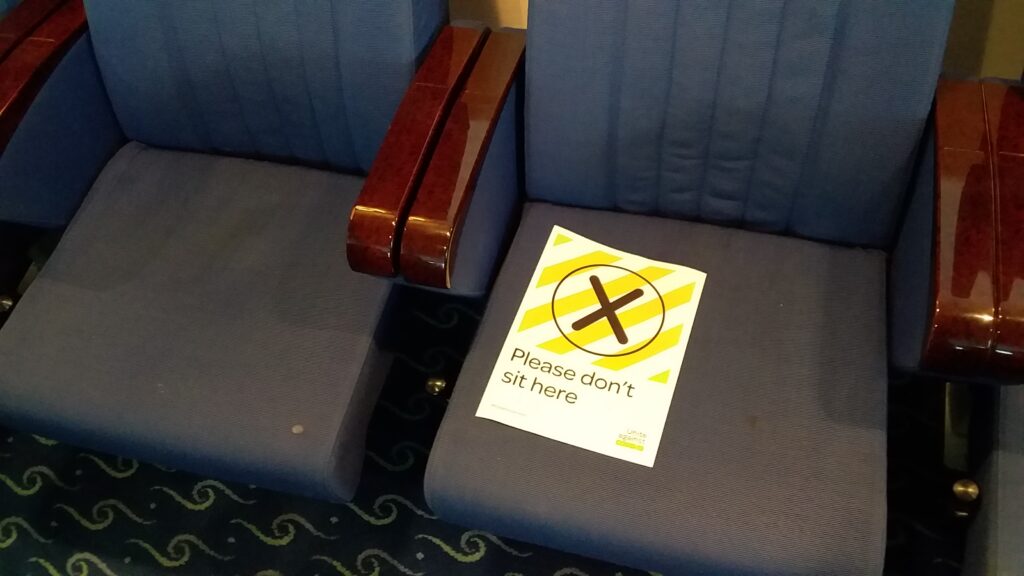 When we arrived at Picton, a crew member in a crisp orange high-vis vest and startlingly white helmet arrived to remind us to maintain social distancing whilst disembarking. The poor bloke was soon drowned out by the noise of passengers getting their belongings together, and mobs of kids who decided to lose it the moment we reached our destination. The crewman attempted to get us to leave the saloon and head for our cars in three distinct groups, which worked until we all bunched up again on the stairs.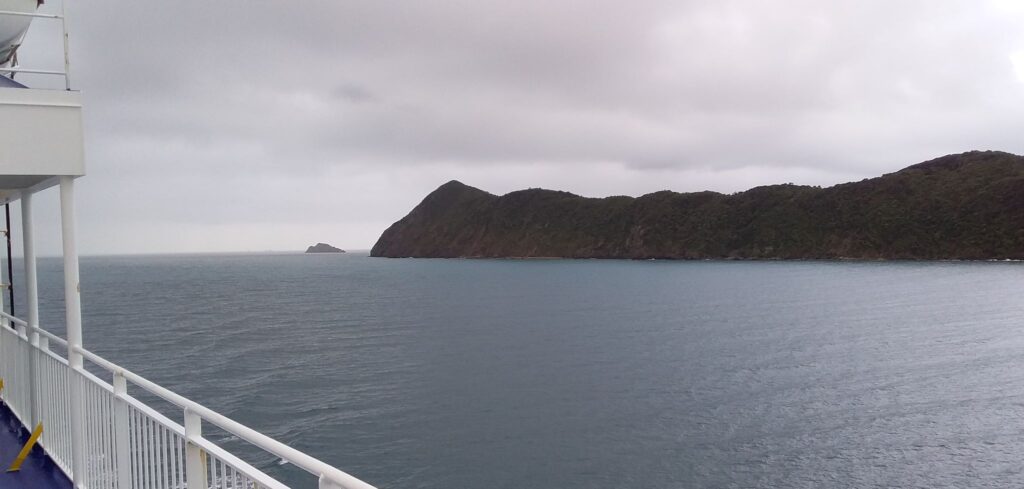 It appears that most people have gone back to their pre-Corona ways. It's rare to see people in masks these days, and social distancing has been largely forgotten. Some shops are still getting people to sign in and hand sanitise at the door but most have given up. On the radio yesterday they quoted a health researcher who reckons there's a 95% chance that Corona has been eradicated in New Zealand. This afternoon Jacinda will tell us when we are moving to Alert Level 1, which pretty much permits everything except international travel.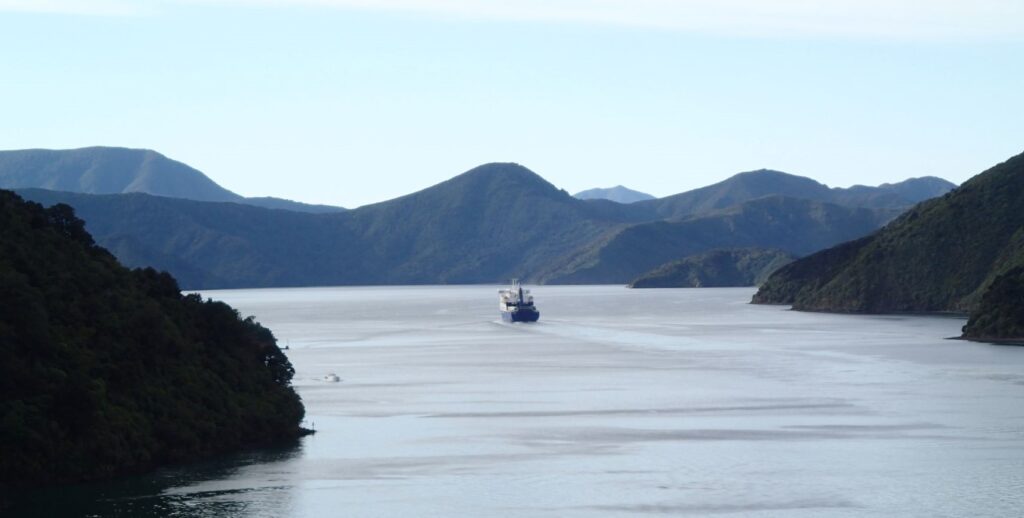 So once again I hope we will downgrade our Alert Level, though I still don't expect to be setting sail from Aotearoa any time soon.
For more on the Interislander Ferry click here
If you liked this post, you may also like Ferry to Athens, Passage to Malta
Know someone who might like this post?