Driving around New Zealand
Driving around New Zealand
The tardis nation
New Zealand is a relatively small place. Covering only 268,021 square kilometres, this little nation is only 40,000 km2 bigger than the state of Victoria. In fact, if you were to add Tasmania to Victoria (I can hear the Victorians panicking from here…) New Zealand would fit in with 28,000 km2 of extra room left over for more volcanoes, glaciers, dairy farms and kiwi fruit orchards.
Regardless of this fact, a peculiar thing happens as soon as start driving around New Zealand. As soon as you jump in the car, close the door and crank the engine over, New Zealand expands exponentially. Although the coastline remains in the same place, Aotearoa suddenly becomes a whole lot bigger.
Coming from Australia, and particularly the sparsely populated north, you expect to cover 100km in around an hour. However in New Zealand, driving 100km can take forever.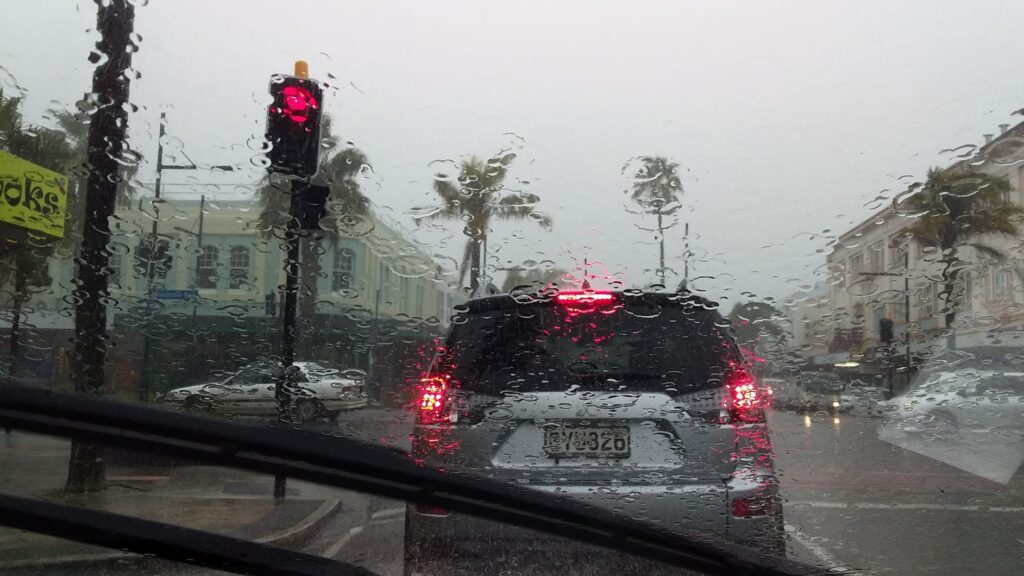 Considering there are only about 5 million people in Aotearoa, there are a ridiculous number of towns. Some are tiny places; a few ramshackle houses gathered together from which you can hear dueling banjos. Others are substantial regional centres. Driving around NZ you always seem to be slowing down to the mandatory 50km/h (or if you're lucky, 70km/h) to pass through a town.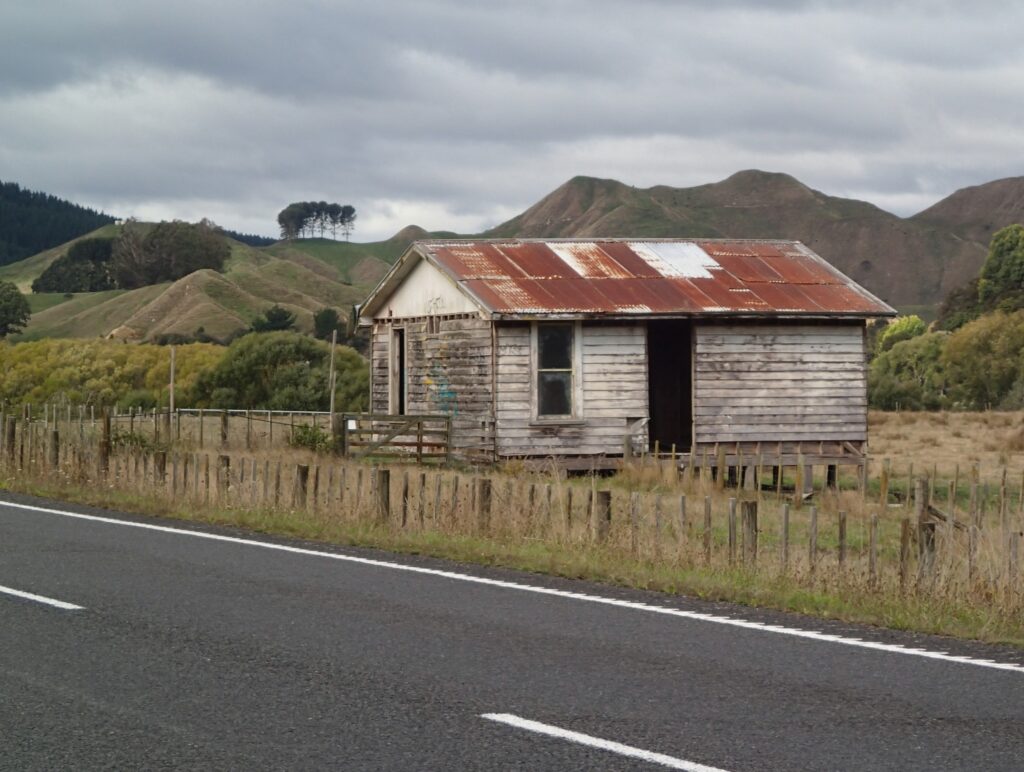 The country's terrain ensures that even when driving the short distance between towns your progress remains pedestrian. There's hardly a straight stretch of road amongst all the twists, turns, hairpins, switchbacks, dips, crests, climbs and descents. There's certainly no point in having cruise control in your car.
Generous rainfall guarantees that the road frequently slips down the hill, or has some/part/all of the hill deposited onto it from above. This requires constant road maintenance resulting in constant delays. If you're lucky, you arrive at the inevitable roadworks when it's your lane's turn to proceed. You putt along the seemingly endless rows of orange witches hats at the mandated 30km/h, past the heavy machinery attempting to recover, or uncover, the road. If you're unlucky, you have to stop and give way to oncoming traffic at the behest of the lollypop person. (I have to say that despite the brutal climate NZ offers up in winter, the Kiwi lollypop person is invariably extremely cheerful.)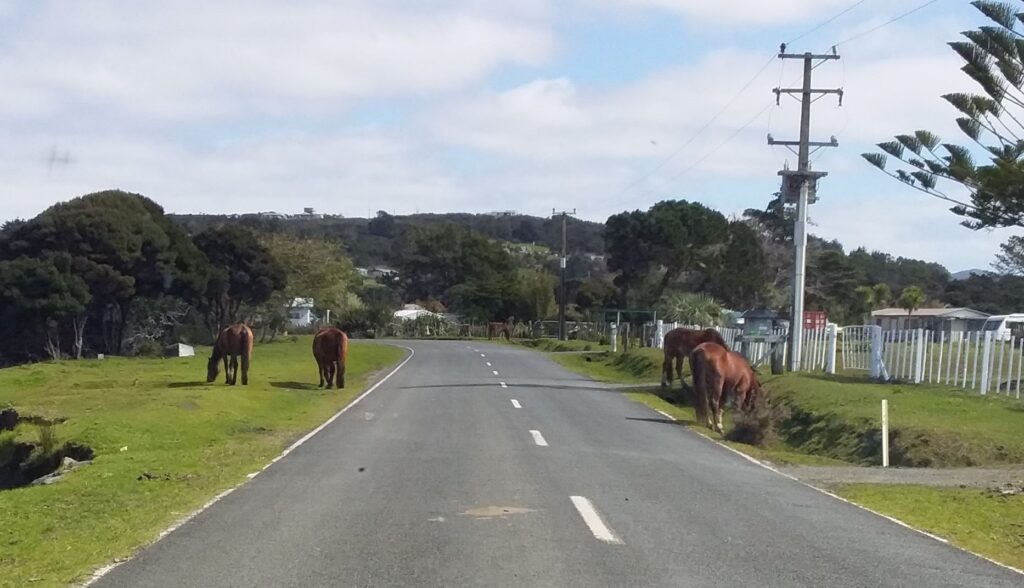 And if these hazards don't add enough extra time to your journey, New Zealand also has heaps of one lane bridges. A blue sign alerts you to which direction has right of way, however as many bridges are on blind corners you have to slow down regardless of whether you have priority or not. Let your attention lapse and you can come 'round a corner faster than forty bastards only to find a logging truck heading straight for you across a one lane bridge.
With the level of concentration required to tackle this little nation's roads, driving around New Zealand is exhausting. I have now learnt that when embarking on a trip you have to forget any expectation of arriving anywhere anytime soon. But just make sure you don't forget to pack lunch.
If you enjoyed this post, you may also like Road Hazards, The Wreck of the Gairloch
Know someone who might like this post?