Back in Ukraine
Back in Ukraine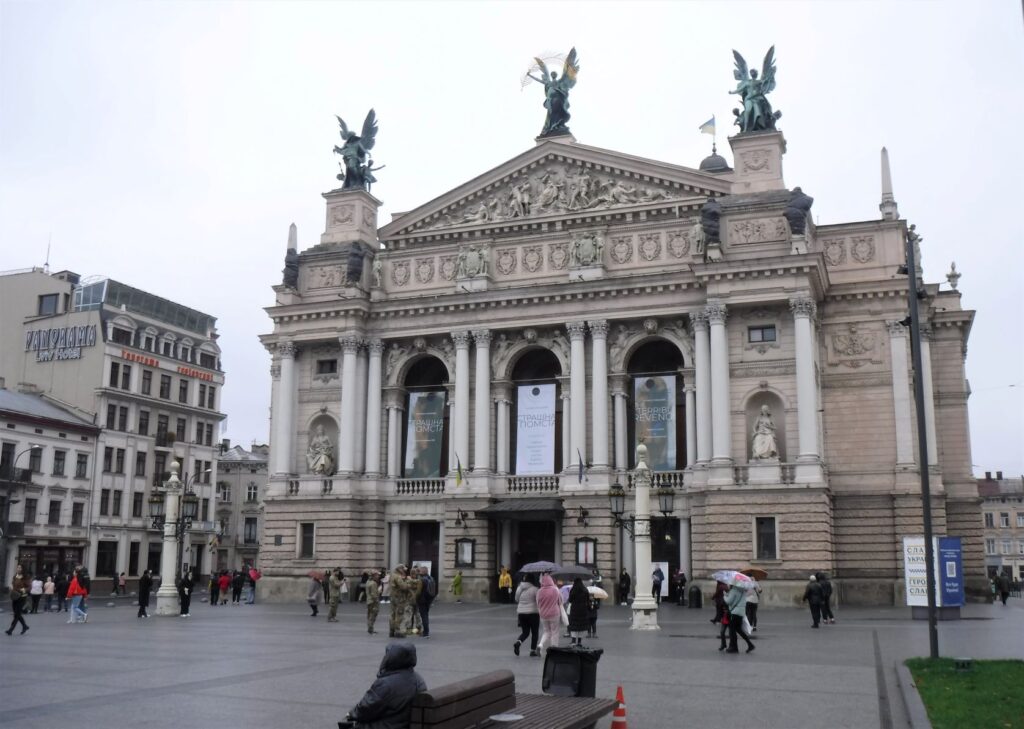 The queue to board the train from Przemysl, Poland to Lviv, Ukraine, snaked out of the passport control building and through the carpark. I added myself to the end of it, checking the time and concluding that there was no way I could make it on board before the scheduled departure. Using mime, basic English and the word 'Lviv', I asked the bloke in front of me if he was also waiting to board. I indicated to where my watch would be on my wrist if I wore one, and made and anxious expression. He reassured me in Ukrainian that it would be ok. At least that's what I hoped he had said.
Then I remembered that when arriving in Przemysl from Ukraine, the Polish officials release the passengers one carriage at a time, so there isn't a massive crush at passport control. I hoped that we were all waiting for the arriving passengers to be processed, then it would be our turn. After about 40 minutes in the queue it finally started to move forward. When I reached the desk the Polish officer got out the magnifier and scanned my passport intently. Presumably he didn't see Australian passports very often. Satisfied my document was legit, he stamped it and passed it back. I dropped into my seat and we pulled out of Przemysl shortly after, one hour after the scheduled time.
The train was full, and I wondered how many people were returning to Ukraine for the first time since the mass exodus of refugees back in the early weeks of the war. People have been going back to Ukraine for many months now, so perhaps my fellow passengers were just returning from a short trip to Poland.
The Ukrainian passport control officers were already aboard; women in Armed Forces uniforms and some carrying sidearms. They moved through the carriage with their passport scanning devices, and gave me another entry stamp: my 17th. After three hours and a few stops, the majority of passengers in the carriage began to organise their luggage and pull on their coats. I followed suit, figuring the next stop must be Lviv.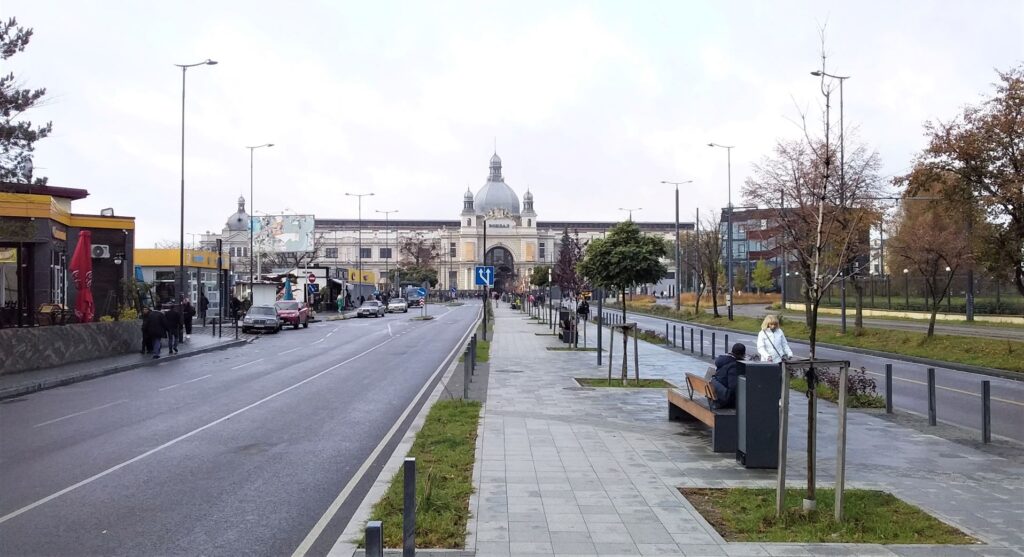 Lviv had been an important transport hub for refugees fleeing Ukraine for Poland. Leaving the station I walked through what remained of the charity tents, established in the early weeks of the war to provide food and other essentials. There were a few still operating, with one serving food to what looked like Lviv's local homeless residents; worthy work indeed, but a different focus from a few months ago.
I arrived at my accommodation and met the landlord. A bloke about my age, I asked him about how things were going in Lviv, and he told me there were often air raid sirens but few actual raids. He was a businessman, but said the current situation was too unstable to invest in new enterprises in Ukraine.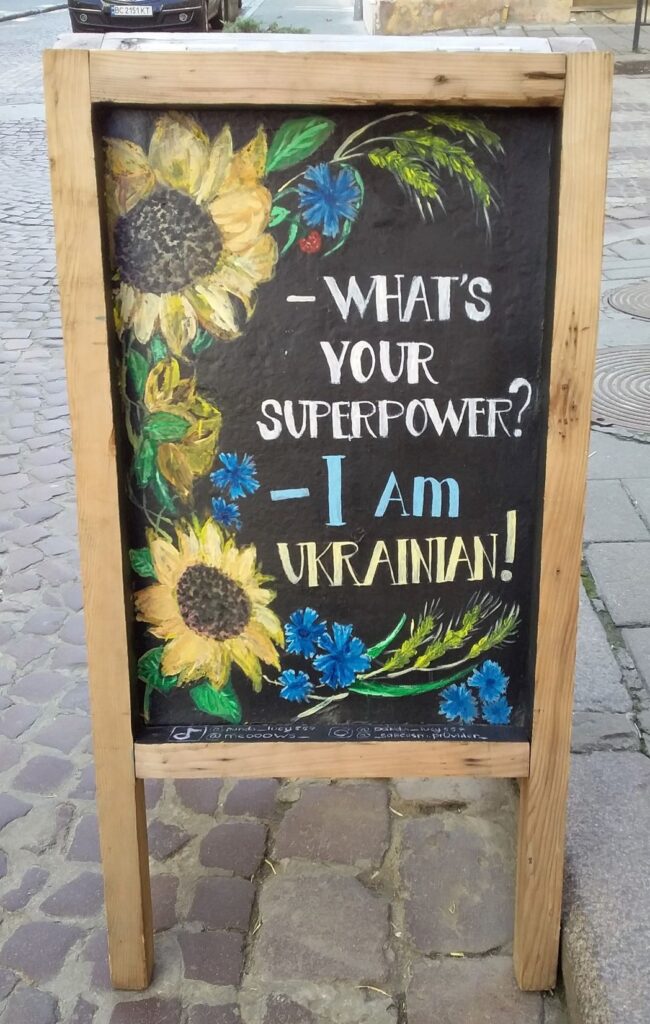 I went for a walk through the city the next day. It was sunny, and central Lviv was busy with weekday life. The restaurants and cafes in the old part of town were trading steadily, and older ladies stood in groups on the footpaths selling fresh produce from their gardens. Workers on their lunch break and kids with skateboards sat in the square in front of the grand Lviv National Opera.
Although from an outsider's perspective life seems pretty normal in Kiev, however there are clear signs that this is a nation at war. Uniformed soldiers are a common sight in the city's streets, and public buildings are guarded. Sand bags reinforce ground level windows to protect improvised basement air raid shelters, and churches have covered stained glass windows with protective metal sheeting.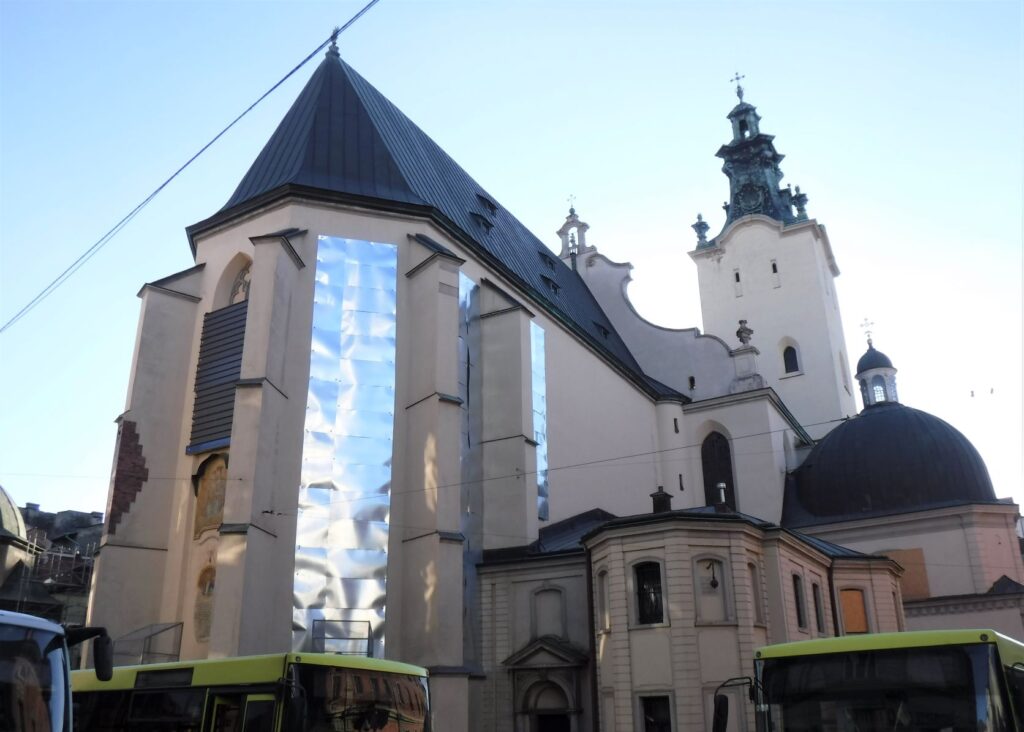 Cathedral of the Assumption of the Blessed Virgin Mary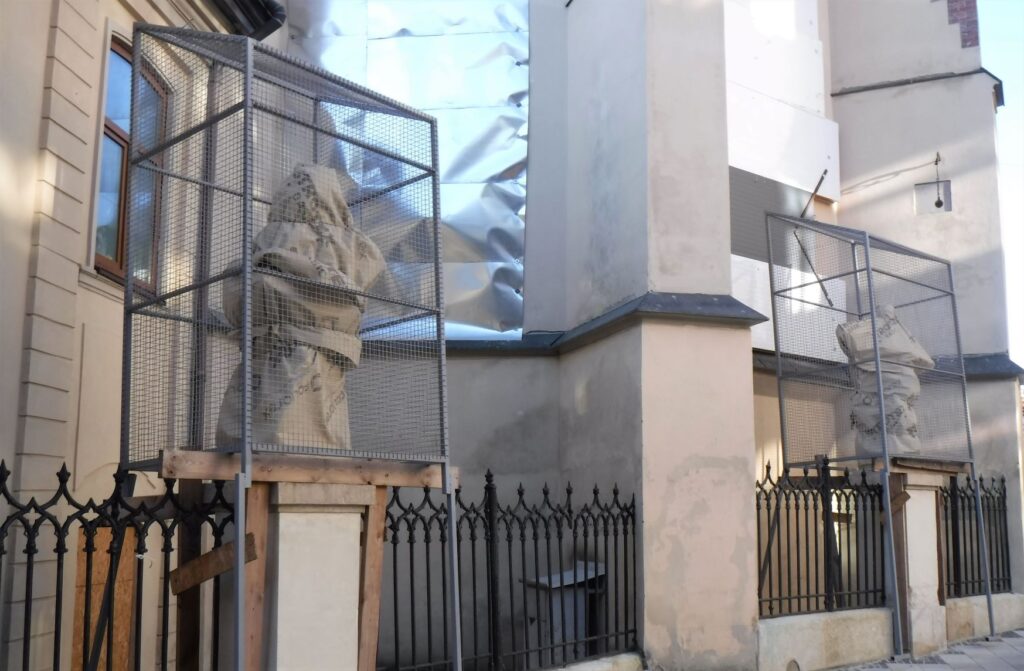 Cathedral statues protected from blast damage by mesh cages and heavy wrapping
Ukrainian flags fly proudly on top of buildings, in windows, and on cars. Young people collect donations in shopping complexes to buy equipment for the Armed Forces. Street art portrays the defiance of a nation fighting for its survival.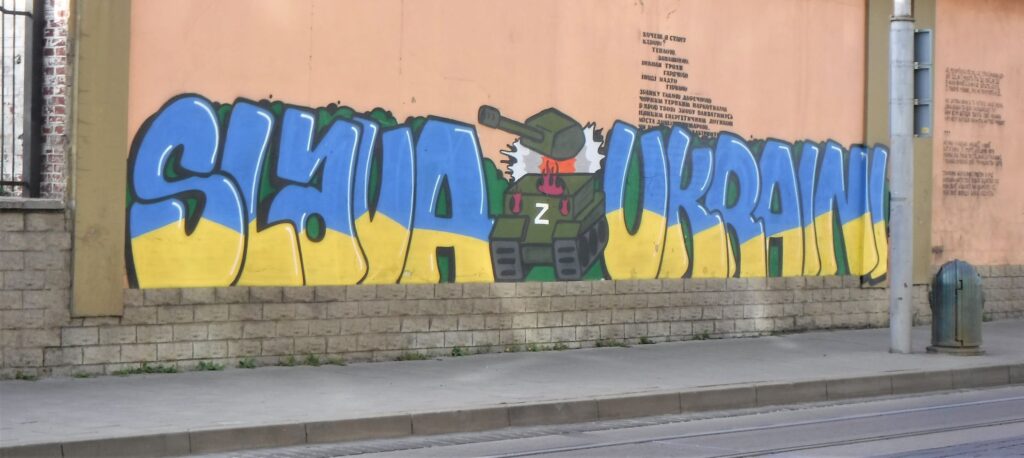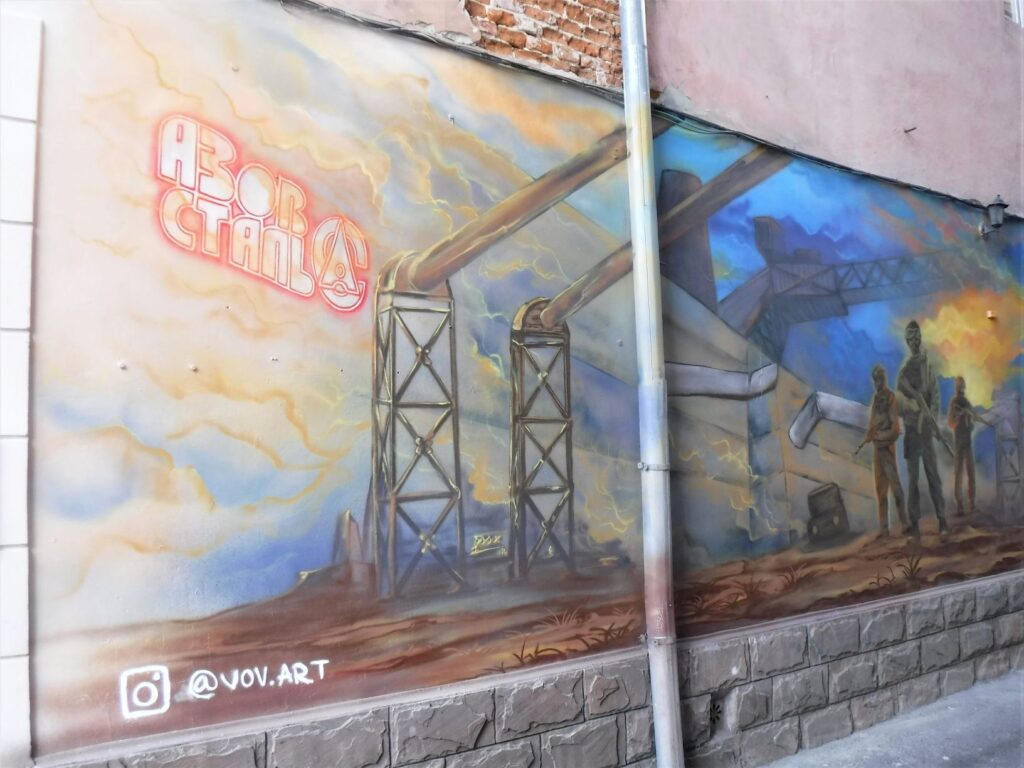 Although Lviv has been spared the heavy raids suffered by many other Ukrainian cities, air raid sirens occur on most days. (The most recent attack occurred three weeks ago, targetting power stations and blacking out parts of Lviv.)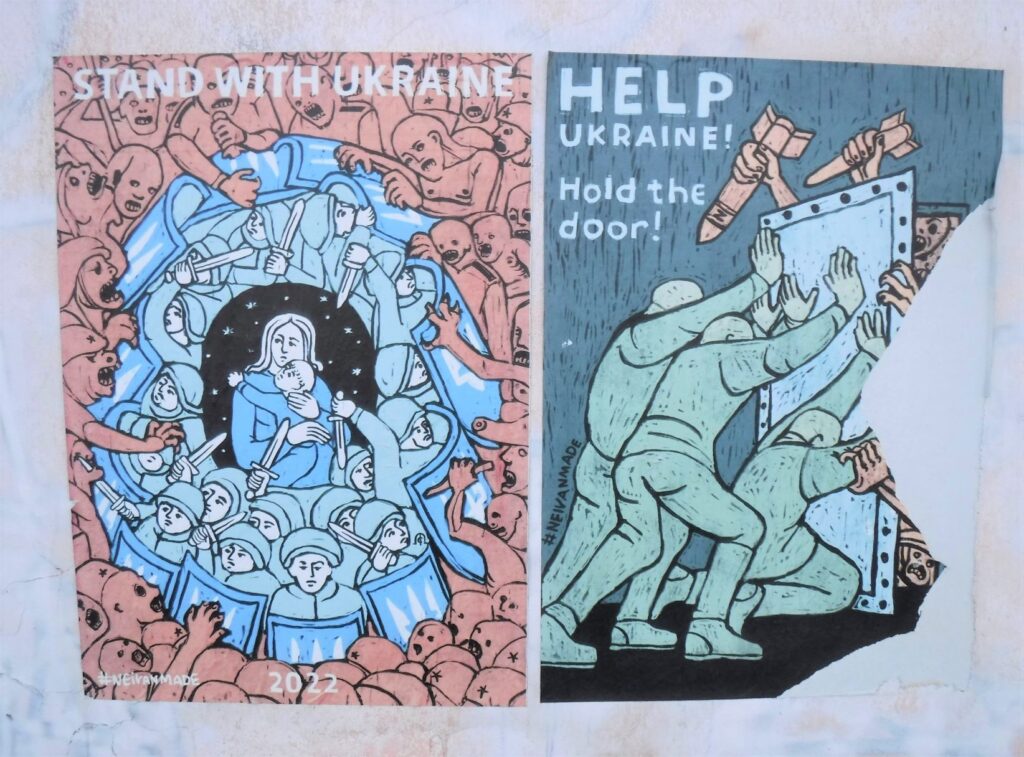 In my fifth floor apartment, I am preparing dinner when the sirens start to wail. I open one of the windows and look out over the city. The light is fading, and people are making their way home from work. The sirens don't appear to instil any haste, depsite the government warnings to take immediate cover. I watch a cat in the building opposite, sitting on a window sill and peering out over the city skyline. Perhaps it is looking for smoke like me.

Soon I will leave Lviv to begin aid deliveries to smaller towns. Until then I will enjoy the relative calm of this beautiful old city.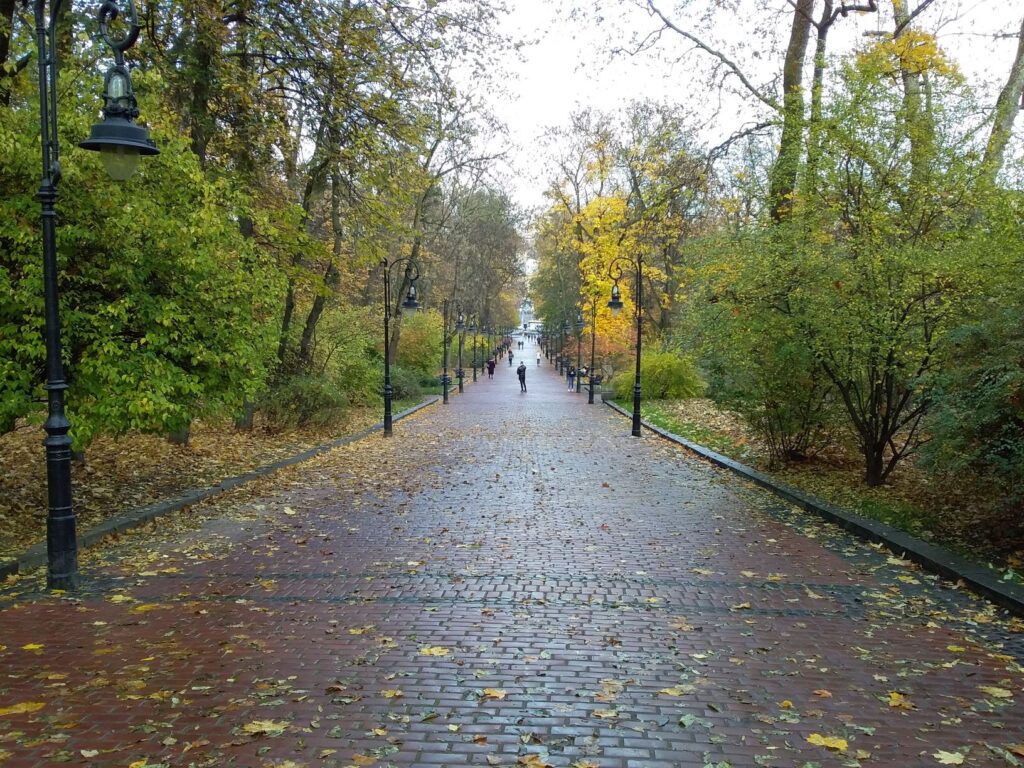 If you liked this post, you may also enjoy Midnight Run, Heartbreak and Anger
Know someone who might like this post?