Town and Country Surfboards NZ
Town and Country Surfboards NZ
Keeping it Kiwi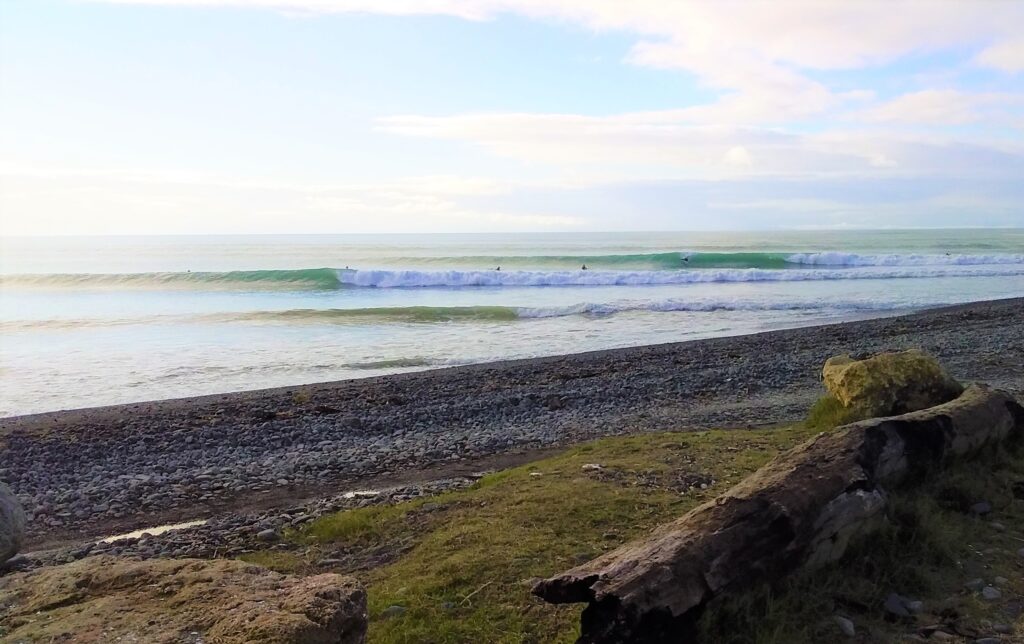 When I was in high school, there was a small group of us that were infatuated with surfing. We covered our books and folders with surf stickers, and drew pictures of surfers riding unfeasibly large barrels and copping lethal wipeouts. Growing up in Melbourne, at least an hour's drive away from the nearest surf beach, our opportunities to surf outside of summer holidays were limited. Too young to drive, we hung out for the times when one of the long-suffering parents would agree to drive us to the beach.
Me and my skeggy mates thought that Town and Country surfboards were ace. They were exotic (the brand was born in Hawaii), sported radical (that's a word we used in the 80s before anyone even thought of saying 'awesome') colour schemes, and featured the mysterious yin and yang symbol. Martin Potter, a maverick pro surfer who won the world championship in our last year at school, rode one. When I was looking for a board to buy here in New Zealand, a 6'10" thruster listed on an online trading site caught my eye.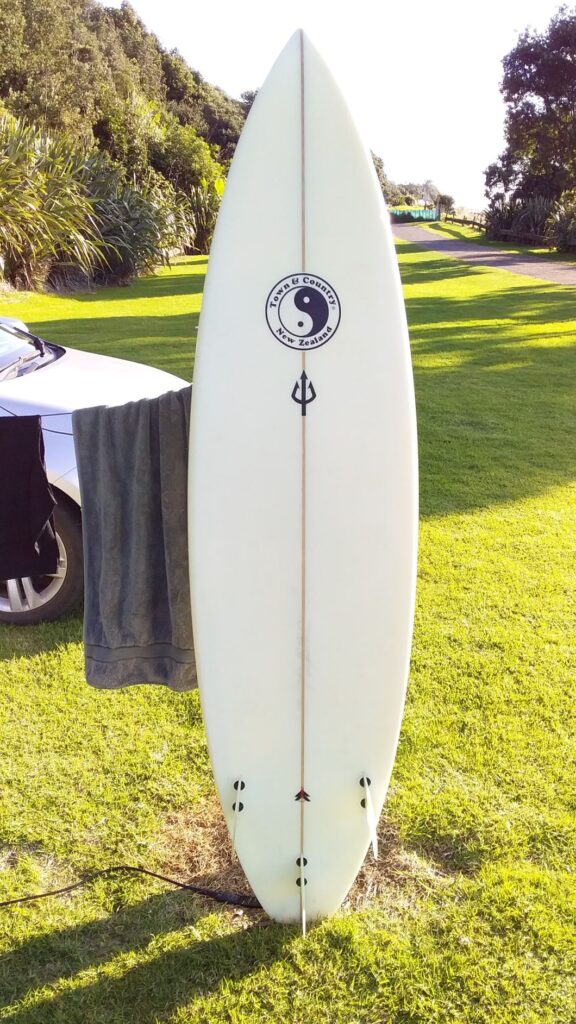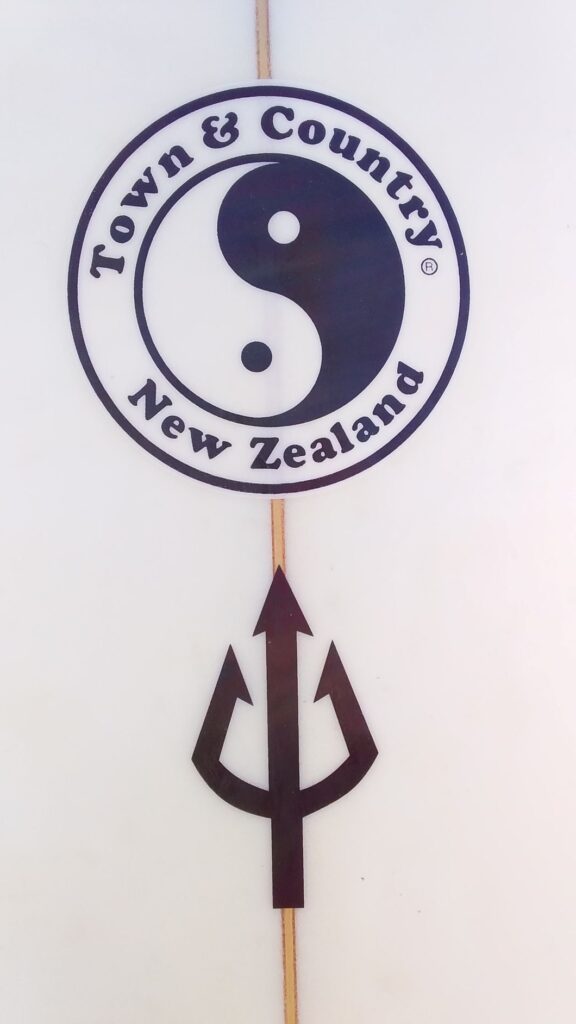 Gone was the 80s fluoro colour scheme, but the name and the yin and yang were there. I did a little research and found that the late Craig Hughes, a shaper and iconic figure in New Zealand surfing (that's his trident logo), made Town and Country surfboards in New Zealand under contract from the Hawaiian parent company. The chance to own a Kiwi made, Town and Country surfboard? I snapped it up.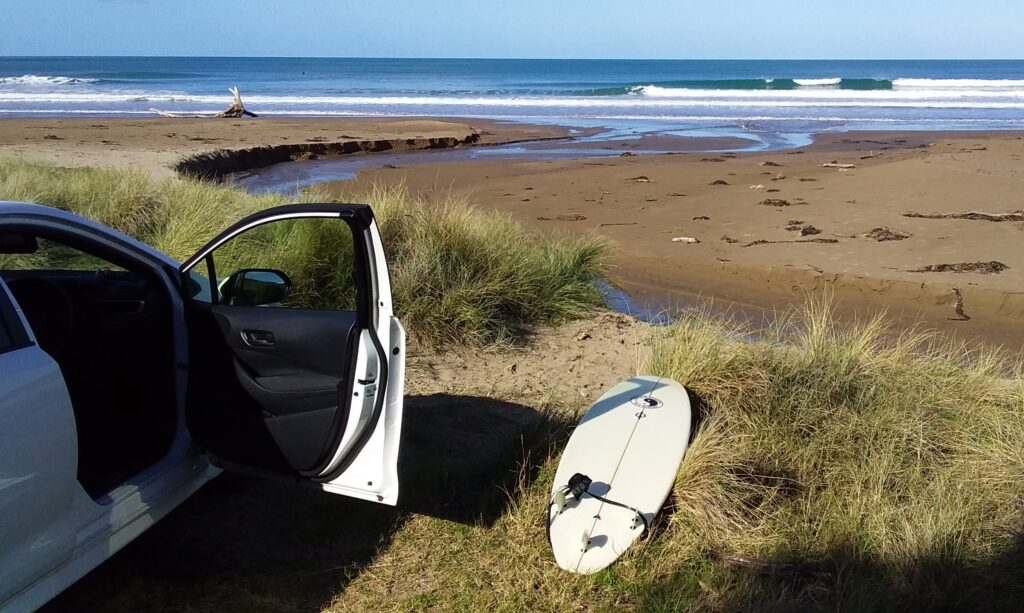 The board is great but my surfing is rusty, and I've had a few frustrating sessions paddling around in circles taking set after set on the head. However I've had some fun surfs too, and when the sun's out, and the conditions are clean, there's still a bit of that teenage surfing infatuation inside.
For more on Craig Hughes and T&C New Zealand click here
If you liked this post, you may also like Raglan, 'Ahipara is a well know surfing spot'
Know someone who might like this post?