Not welcome in Malaga
Not welcome in Malaga
Our three and a half day passage from Mallorca to the city of Malaga on Spain's south coast was our easiest yet. We figured we were due for some good sailing conditions after getting bashed pillar to post on our last voyage from Sardinia. We had a following wind for the entire passage, which gave us good speed and made for comfortable trip.
As we sailed along the south coast of Spain, we got some great views of the mountain range that runs parallel to the sea.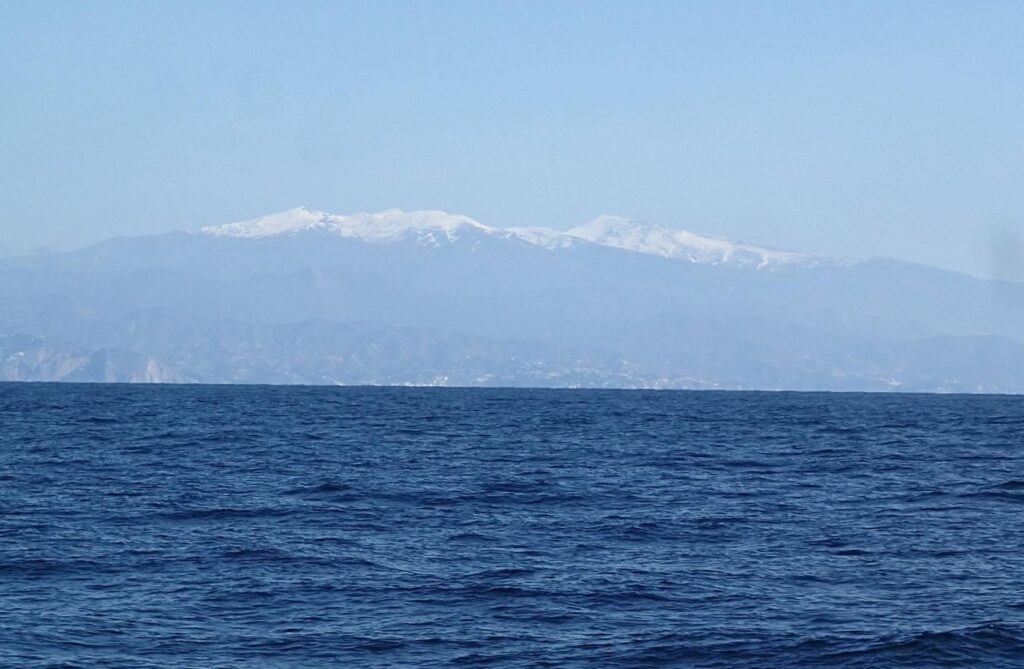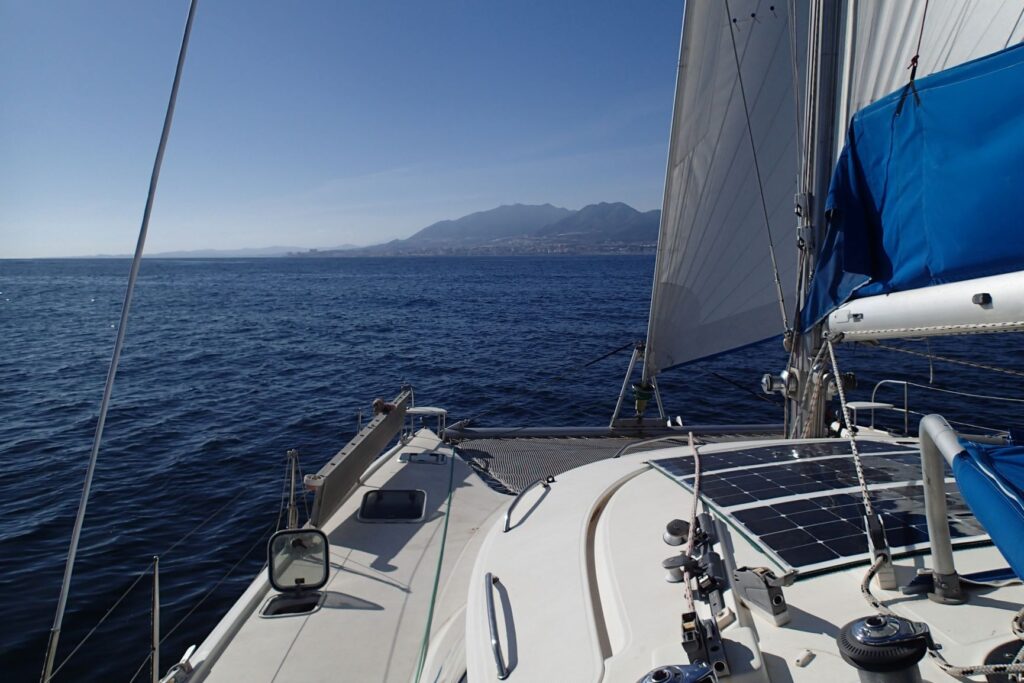 We made great time and arrived mid-afternoon at Benalmadena, 11 nautical miles south-west of Malaga, on a sunny winter's day. After anchoring off the beach in a gentle swell, we launched the dinghy and went ashore to organise a marina berth for the next couple of days.
The marina staff were helpful and relaxed, and said there would be no trouble accommodating us. We had heard that Corona regulations in Spain included 6pm closing for restaurants and bars, and as it was getting late we hurried off in search of refreshment.
Finding only one place open, we sat ourselves down and were promptly attended to by the owner. He explained we would have to eat and drink fast as closing time was approaching, and we assured him that we could manage both. We even snuck in a second beer, as the owner had a bloke on watch for the cops.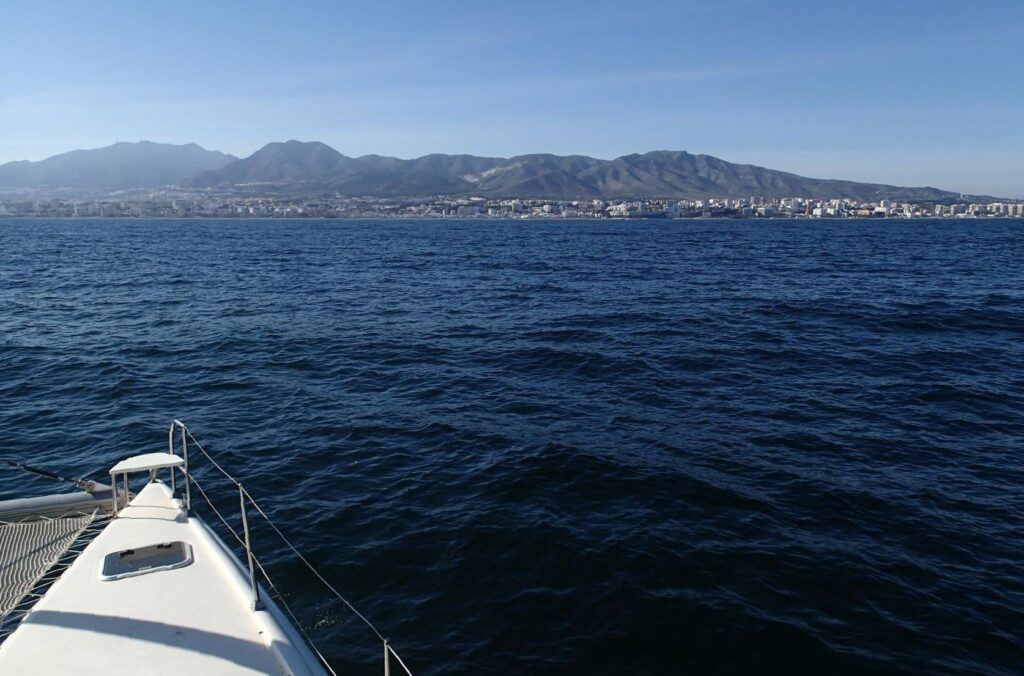 Next day we entered the marina, and got a rather different response from the staff on duty. Our luck with Corona regulations was about to run out. After reporting to the Coast Guard, the Skipper was informed that only one of us would be permitted to leave the boat at any one time.
This was rather a strange dictate, and not one that would, as far as I can figure out, reduce the chance of us either transmitting or catching Corona. It would, however, be a pain in the arse.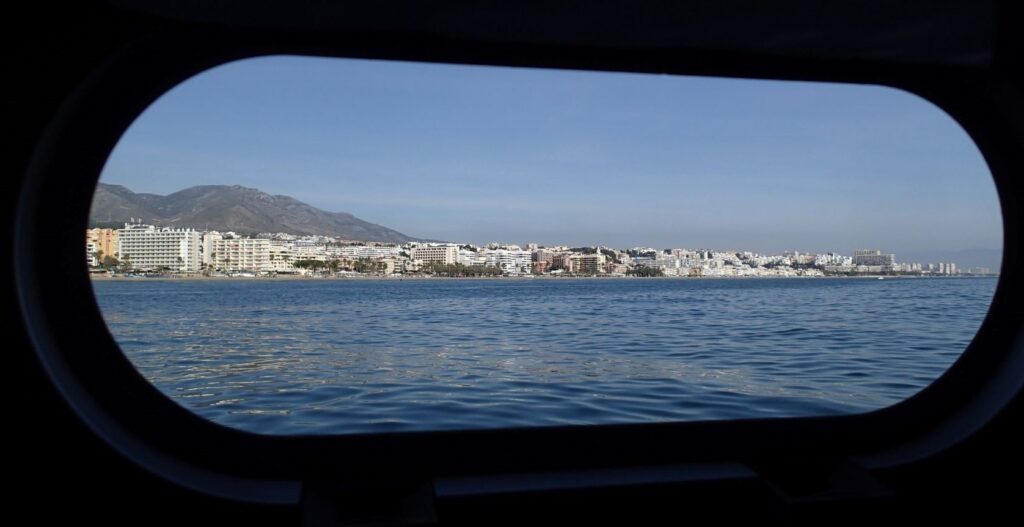 We had moored the boat directly outside the Coast Guard office, assuming that we would then be allocated a berth somewhere in the expansive marina. However they told us to stay put, presumably so they could keep an eye on us. It appeared the officials were not pleased with a private catamaran turning up from Mallorca.
We also found out that regional travel in Spain had been banned, and movement between towns within regions was also forbidden. The free and easy attitude to Corona that we had encountered on Mallorca clearly didn't extend to the mainland.
For more about Malaga click here
If you enjoyed this post, you may also like Passage to Mallorca, Storm Front
Know someone that might like this post?