Leaving Ukraine again, again
Leaving Ukraine again, again
It's hard to believe that I've been in Ukraine for another three months already. Although I've had more down time during this stint than I would have liked, the weeks have still flown by. The sad reality for many small, independent, volunteer humanitarian organizations – which are the ones serving the villages in regional Ukraine – is that aid money is drying up. As the war continues into its 19th month, donations are getting smaller and less frequent, and without donations of money and aid, grass-roots NGOs can't operate.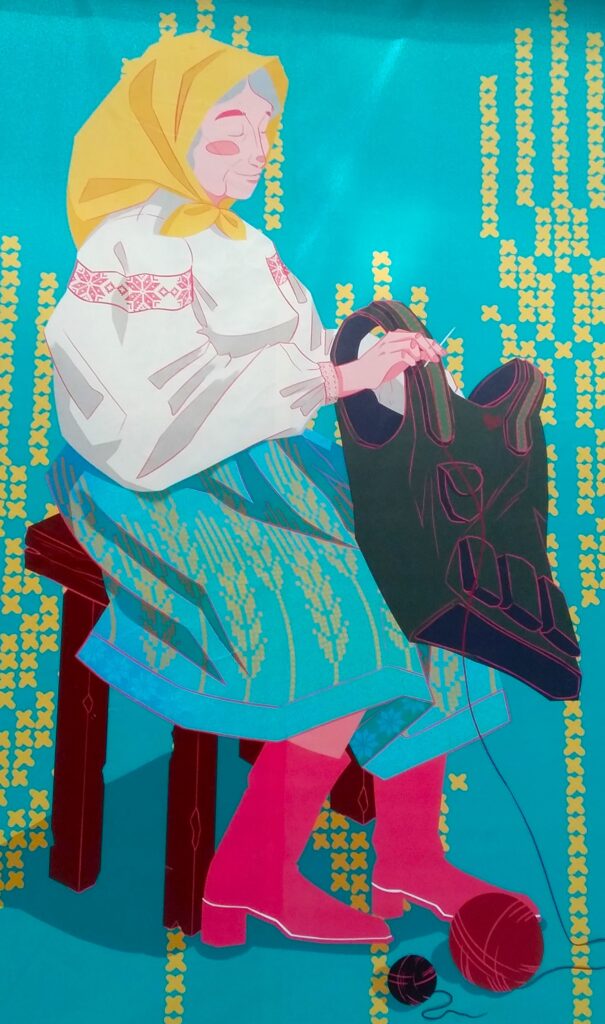 In addition to their work directly supporting the Ukrainian people, volunteers from these independent NGOs spend a huge amount of time searching for funding. Preparing grant proposals, writing reports, creating promotional materials, posting on social media and pitching projects to potential sponsors are all required to keep these volunteer organisations afloat.
From the provision of the high-tech military materiel required to fight the Russian invasion, to the fuel needed by small NGOs to deliver aid to villages in need, sponsor 'war fatigue' is the new enemy.
Artist unknown
With my Visa just about to expire, it's time for me to be leaving Ukraine again. I'm heading out for a while, and figuring out what comes next. I have always left Ukraine via Poland, so thought I would mix things up a bit and head to Moldova. I'll let you know how I get on.
Until then, I'll share with you a quote from a Ukrainian lady I met during my stay.
'I think I know why Australians are so happy. It's because you don't have Russia for a neighbour.'
Wise words.
If you liked this post, you may also like One At A Time, Mud And Memories
Know someone who might like this post?