Leaving Greece
Leaving Greece

I had really enjoyed exploring Crete and Athens, but it was time to be leaving Greece. I decided to head north-west into the Balkans' nation of Albania.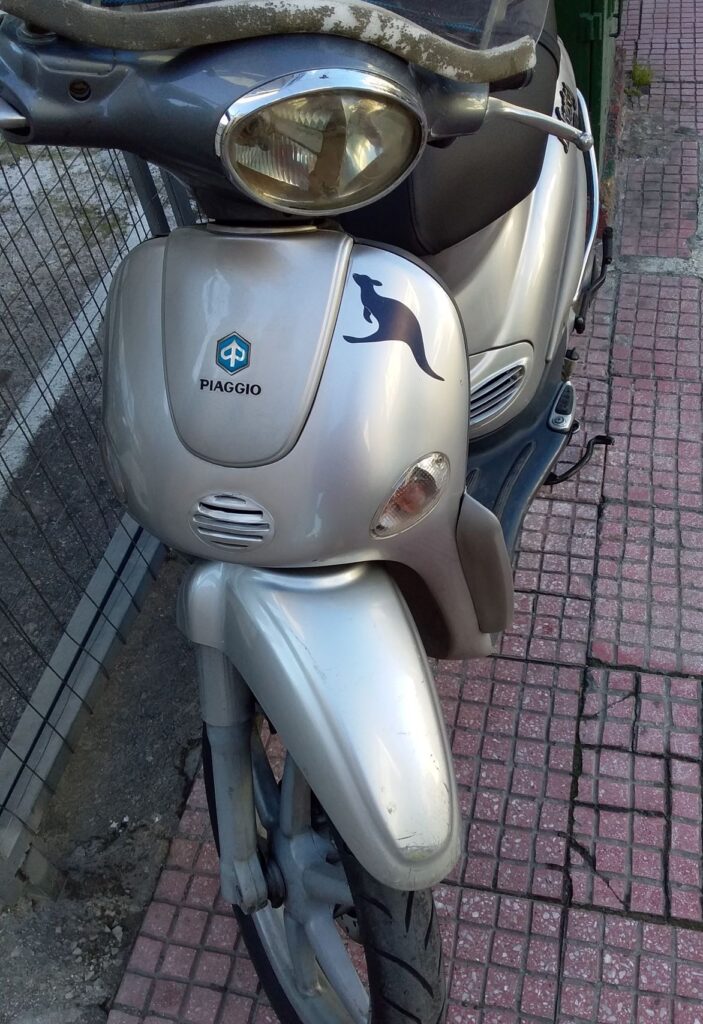 I had been having dramas with booking flights online – a baffling and frustrating situation that the banks could not explain nor fix – so when my card was once again declined when I tried to buy a ticket to Tirana I wasn't surprised. I hadn't taken a flight for a while so the problem had slipped my mind. But it was now the evening before I was due to check out, and being unable to book a flight was problematic.
I felt at home in Athens…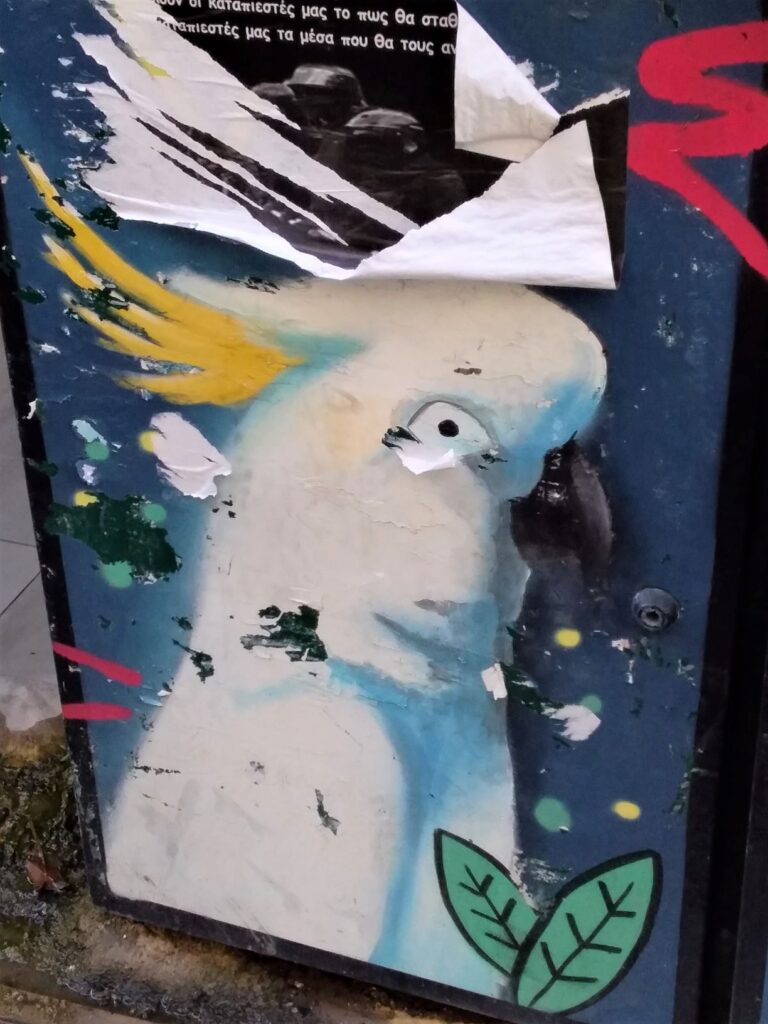 So next morning I did what everyone did before the internet existed: I went to a travel agent. Now the popular map app that we all use can lead you up a few dry gullies*, and it sure did when I tried to find a travel agent nearby.
…very much at home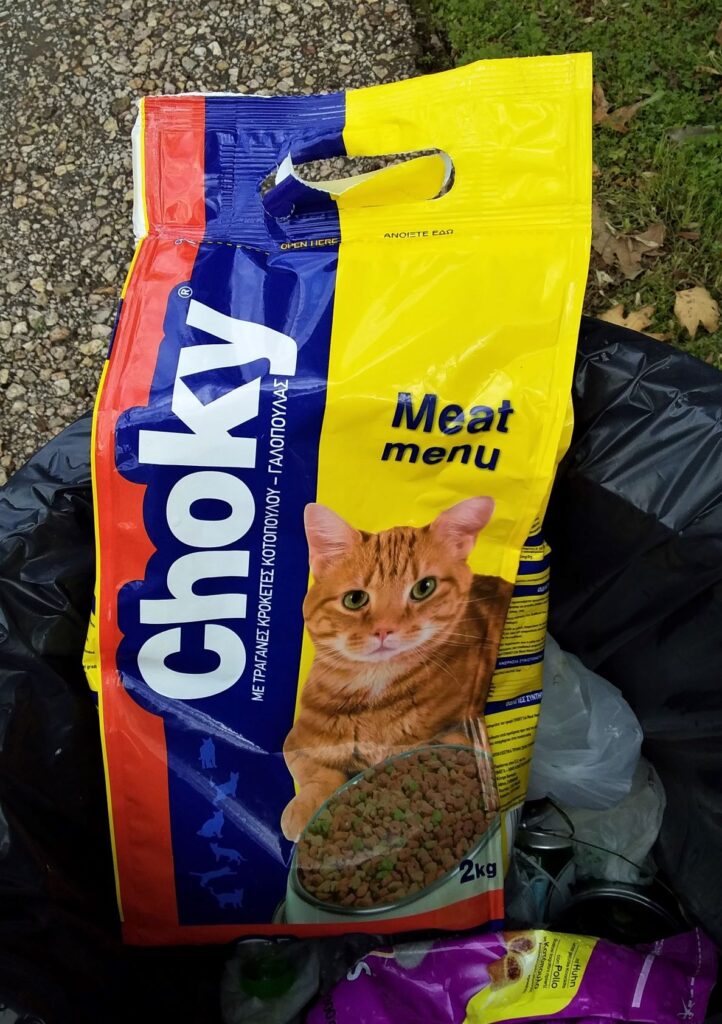 The first address I went to wasn't a travel agent, nor was there any evidence that a travel agent had ever been situated there. The second was a cafe. The next clearly had been a travel agent at some stage, probably before Covid, but now was an empty office, with bleached travel posters and a pile of unopened envelopes stuffed under the door.
Tired of your pet? Why not try Choky pet food?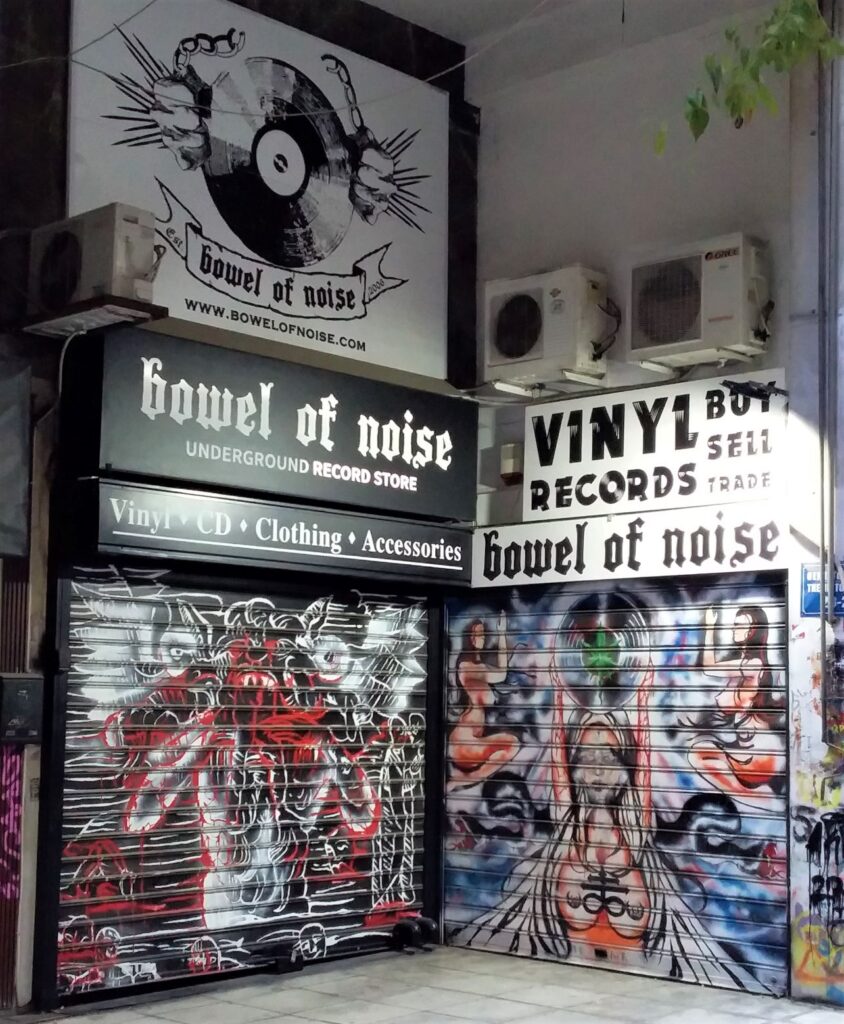 My check out time was looming, and I was starting to worry I wouldn't be able to organise a flight before I had to return to the apartment for my bags. 'Third time lucky' I thought, and pressed on to the next location, moving further away from my flat.
Get the most pungent records down at the Bowel of Noise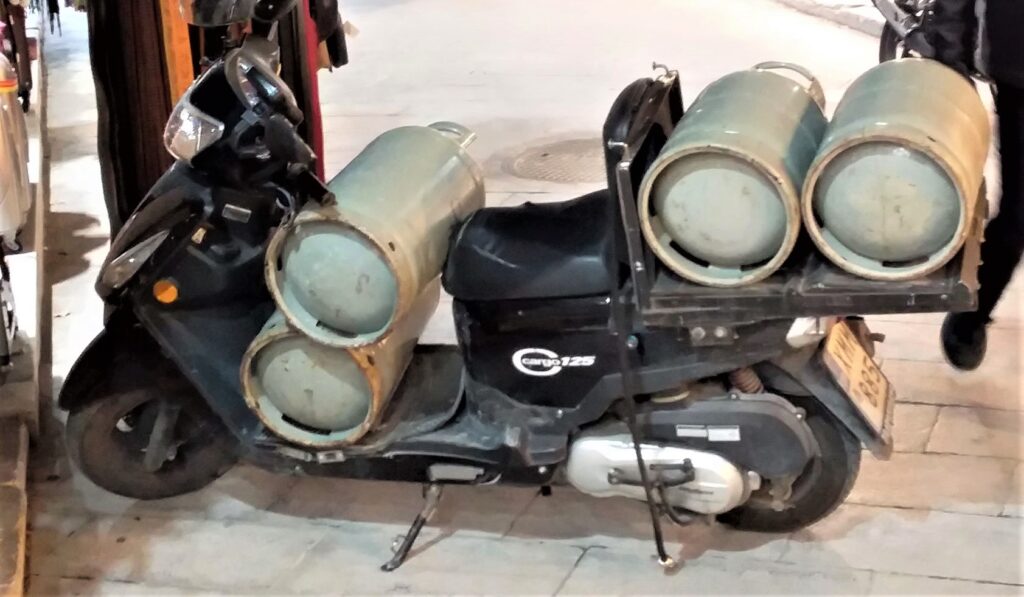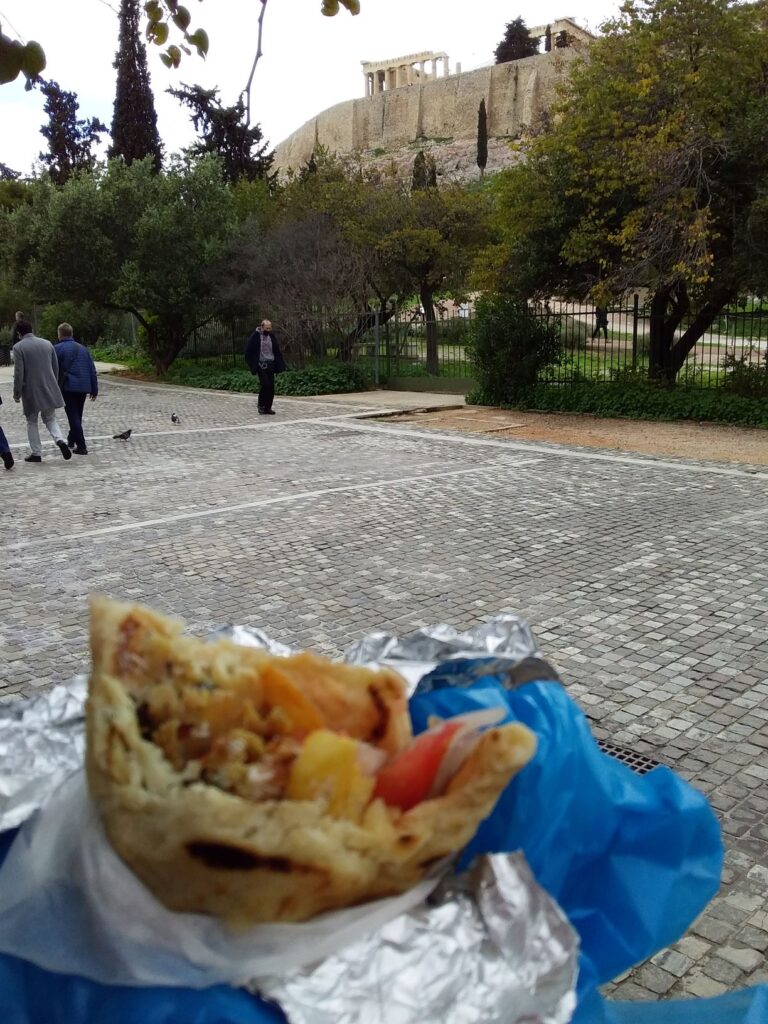 The address was indeed a travel agent, which looked like it hadn't gone broke, but it was closed. So was the next one. It was looking like I would have to try and find somewhere else to stay another night in Athens.
Having an Acropolis in sight of the Yiros
Getting more anxious, I pressed on, and to my relief found that the next travel agent was not only still in business, but was also open. I bounded up the stairs and asked the staff member if she could book me a ticket to Tirana, Albania. Ten minutes later the job was done, and I was presented with an envelope containing my booking confirmation for my flight that afternoon.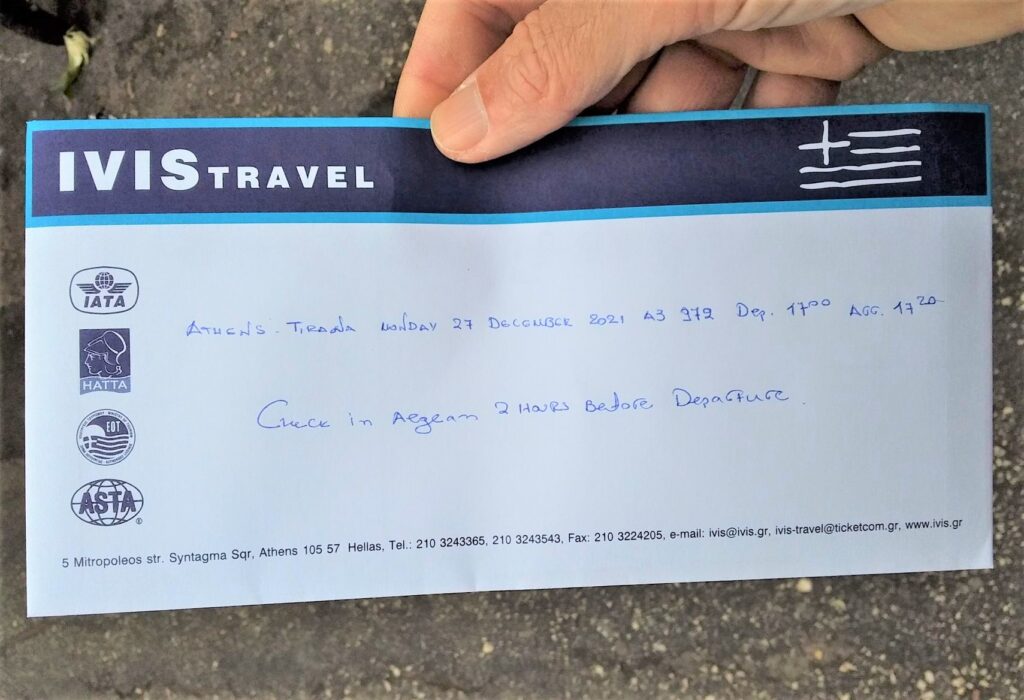 I made it back to the apartment in time to check out, and as I sat in a cab on the way to the airport, I wondered what Albania was going to be like.
I'll let you know, but until then, bear in mind this old Greek proverb:
'Wine and children speak the truth.'
Wise words.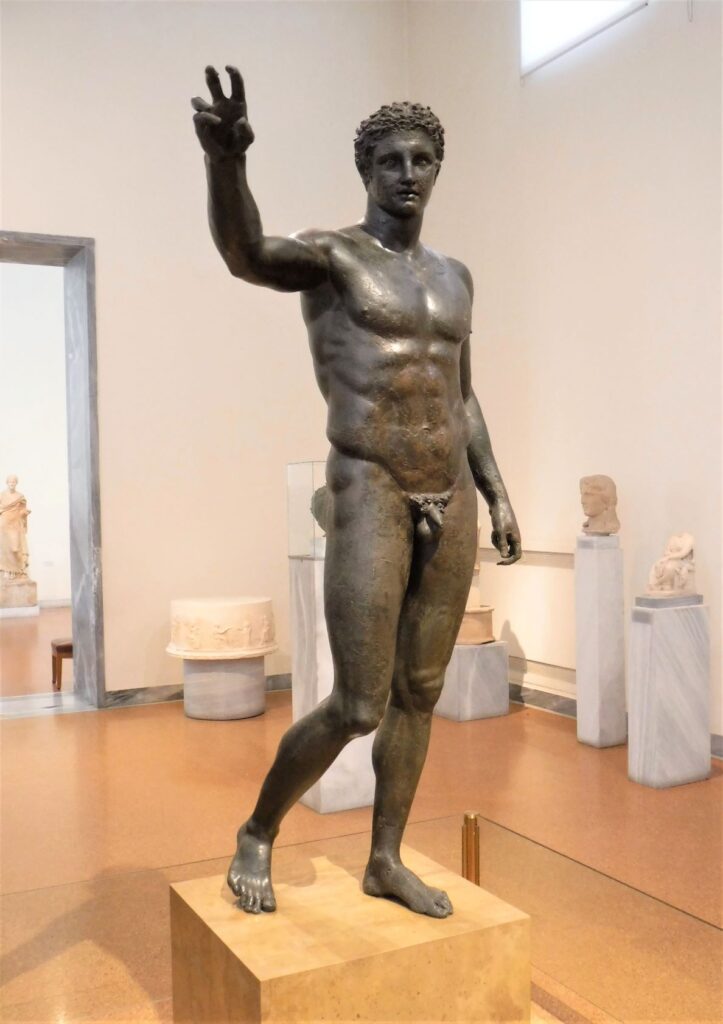 *Australian slang meaning an unsuccessful venture
If you liked this post, you may also enjoy The Acropolis, Panathenaic Stadium
Know someone who might like this post?