From a flag to a rag to a flag to a…
From a flag to a rag to a flag to a…
When you sail, maritime law states that you must fly the flag of your port of registration. It's also protocol to raise the flag of the country in whose waters you travel. The Skipper asked me to grab the Greek flag from out of the pile, and when I pulled it out it looked like it had been run over by a slasher. Not wishing to insult the Greeks with a tattered flag, repairs were required.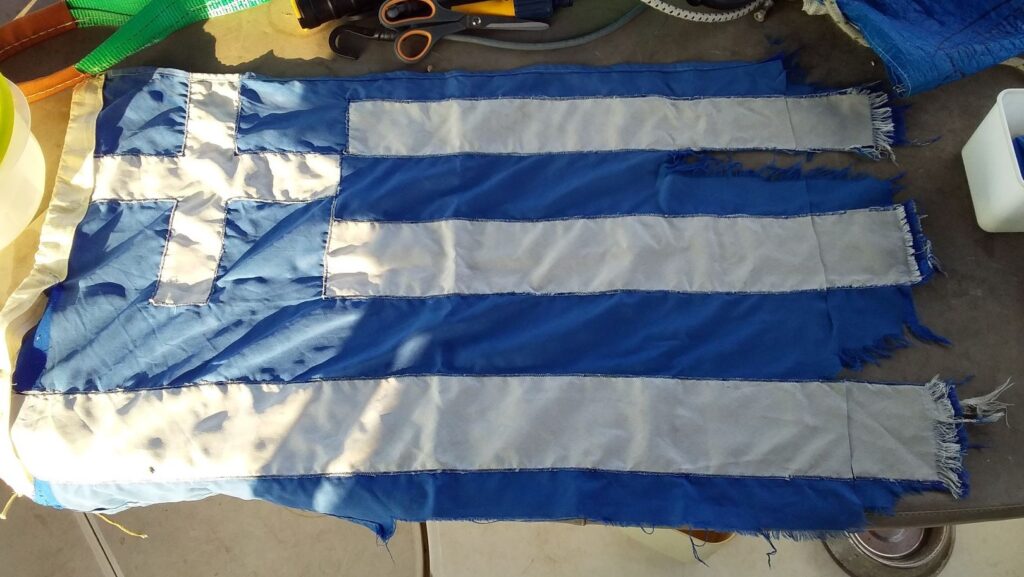 When I was a kid, the thing to do was to have the number of your favourite player stitched on the back of your Victorian Football League team jumper. My Mum hated sewing, so I took it upon myself to stitch the number 35, worn by that dour and dedicated Carlton backline hero Peter Dean, on the back of the Old Navy Blue jumper. It took fucking ages, and I'm sure at the time I wished I had selected Wayne 'The Dominator' Johnston's more straightforward stitch job of number 7. I don't know how many times I managed to sew the back of the jumper to the front. Anyway, I finally finished the job, and wore that jumper proud as punch.
Although my sewing experience only amounted to a couple of numbers on a footy jumper, It was more than the other crew members had so I was nominated as the Greek flag repairer. The Skipper produced a little sewing kit, and away I went trimming and stitching the flag into something more presentable.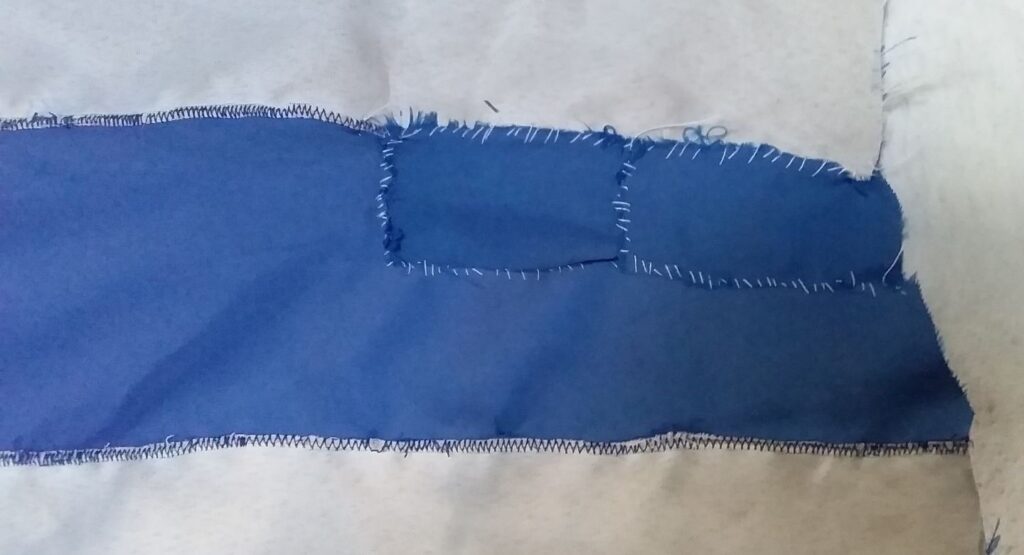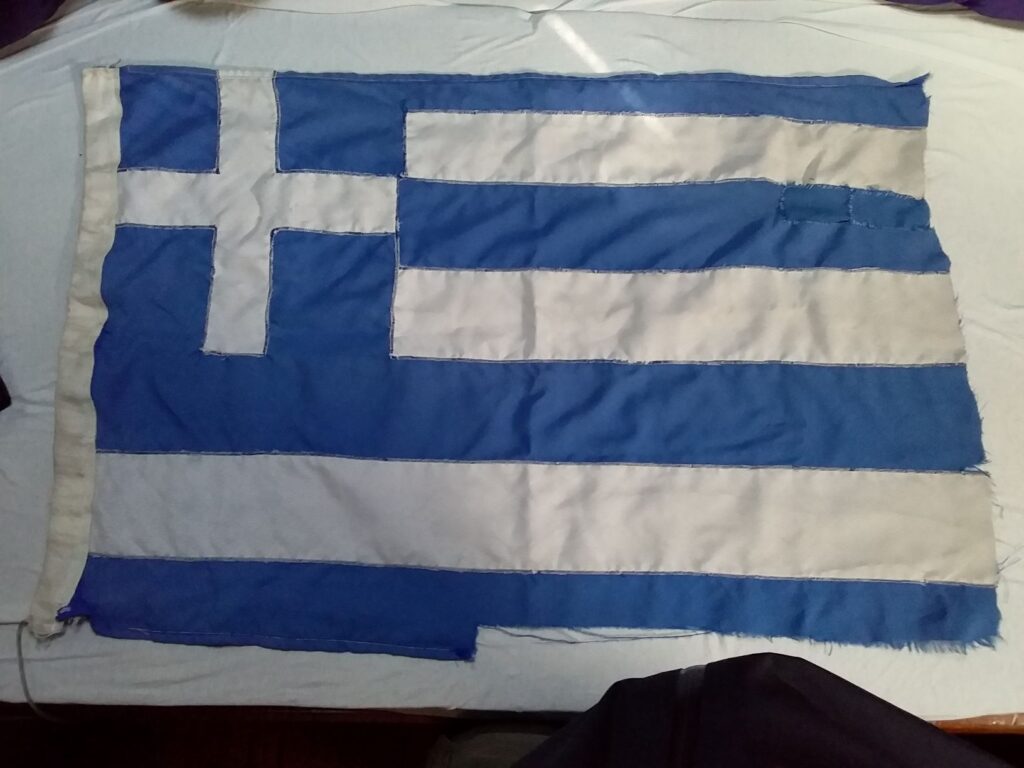 It's a little rough but I'm pleased with the result. Not sure about how durable it's going to be though – anything over 15 knots could see the whole thing disintegrate entirely. Time will tell, but 'til then the old Blue and White will fly.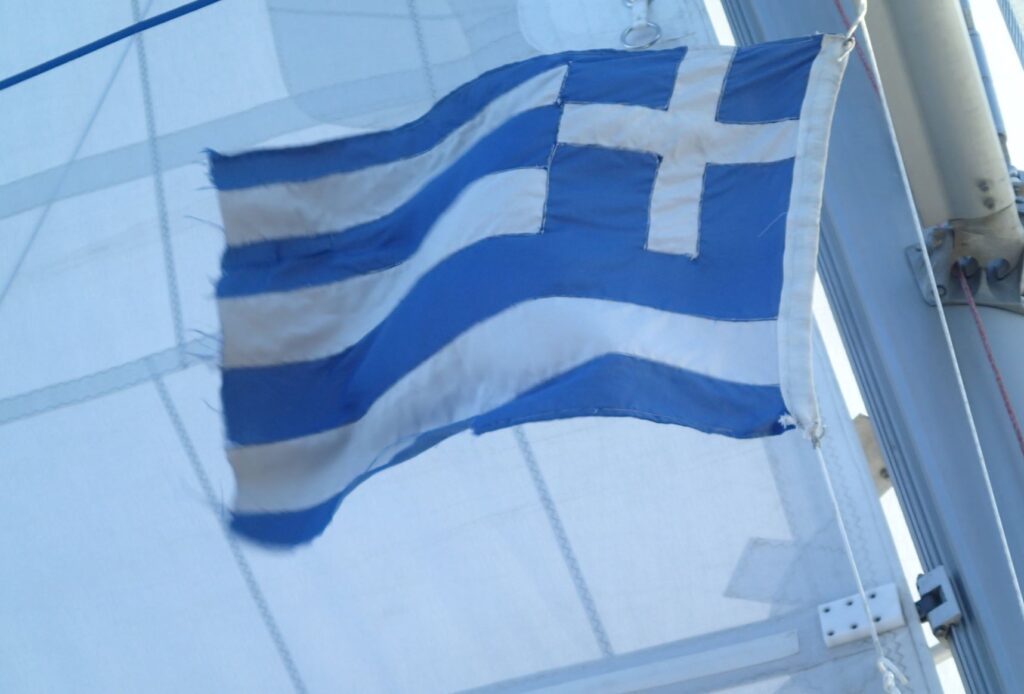 If you enjoyed this post, you may also like Arriving in Greece, Passage to Malta
Know someone who might like this post?