Who remembers that great Aussie movie 'Dead Calm?' For those unfamiliar with the film (or is that unfilmiliar with the falm?), Sam Neill and Nicole Kidman are coupling their way around on a yacht, when they pick up Billy Zane and everything slides to the shitter. I won't give too much away, but it's a great thriller and well worth a look.
So you might be wondering why I'm bringing up a film from the 80s, and why I chose Dead Calm instead of that other Kidman classic, 'BMX Bandits'. Well, the catamaran I am crewing on was tied up at a marina in Bodrum, Turkey, for a night. I had moved off the boat for a look around on shore, but upon my return I found that a spectacular, 1960's yacht was tied up beside the catamaran. It was indeed a beauty, and had been lovingly restored to its former glory.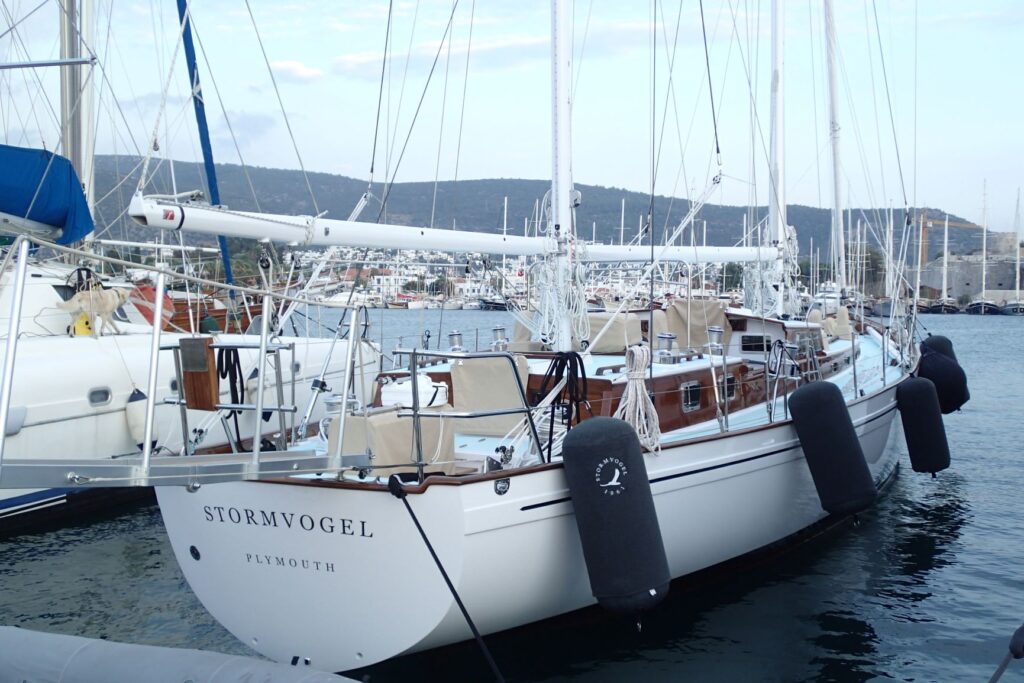 It turns out that 'Stormvogel' is famous – when it was built it was state of the art, and went on to win a bunch of ocean races including the Sydney to Hobart. And not only that, it was the yacht featured in Dead Calm! No bullshit, it was the actual boat!
It's not often you have a brush with a movie star, but we certainly did on the marina in Bodrum.
If you enjoyed this post, you may also like Passage to Malta, Passage to Mallorca
Know someone who might like this post?