In Australia, vending machines are found in lots of places, like railway stations, sports clubs, universities and workplaces. If you need a chocky bar, bag of peanuts or soft drink to get you through 'til lunchtime, a few dollars in the slot and your refreshment is only an unwieldy door away.
In Spain, vending machines are located in similar spots, but also in little alcoves or shop spaces were a number of machines can be found. The usual types of snacks are available, but you can also pick up a pack of dingers or one (or more) of an assortment of vibrators.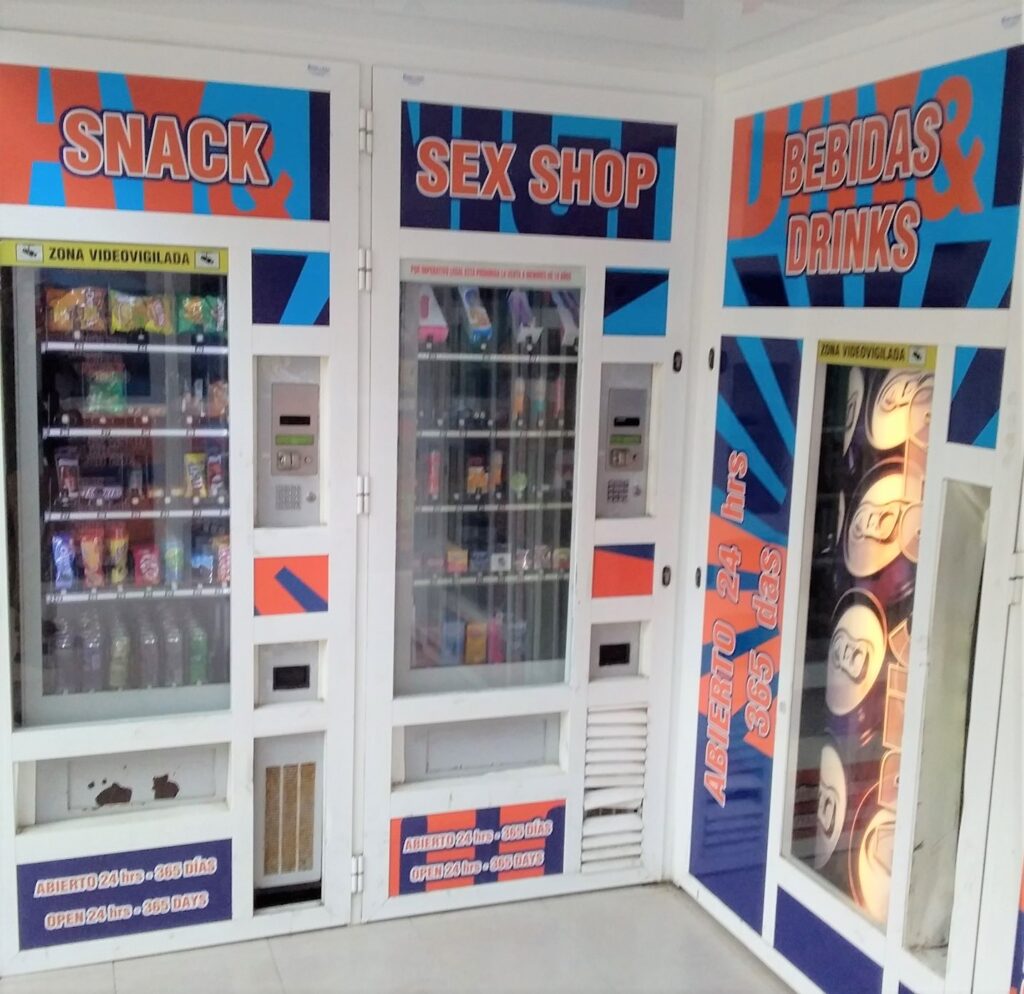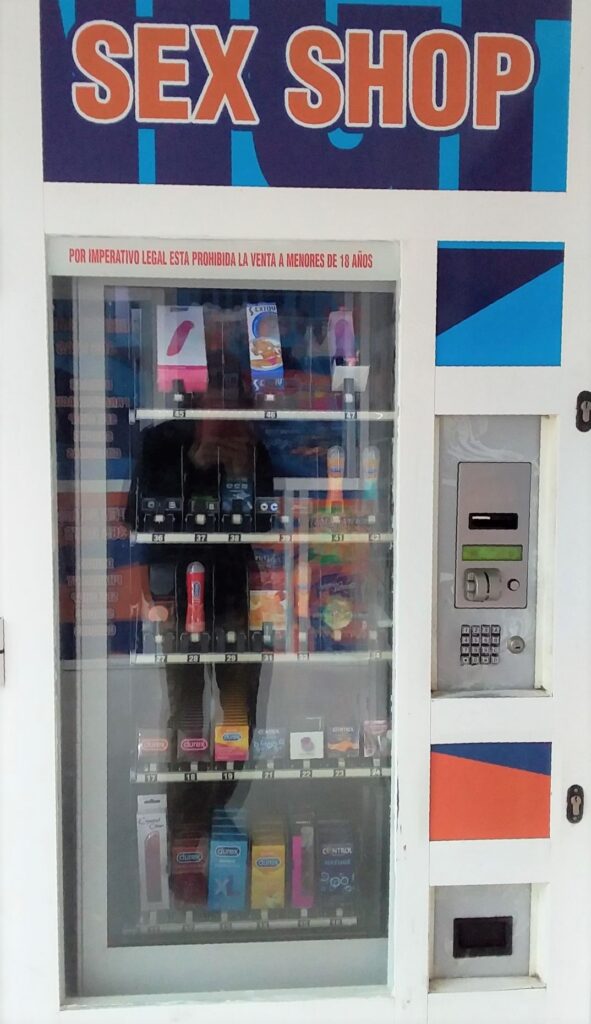 A vending machine sex shop? Now how's that for convenience?
If you liked this post, you may also like Storming Montemayor Castle, Climbing La Concha, Marbella, Spain
Know someone who might like this post?