Arriving in Greece
Arriving in Greece
None of us knew what to expect as we left Turkish waters. Would the Greek coastguard be on us as soon as we entered their territory? The Turkish Coasties definitely had been when we were on their turf, and we suspected their Greek counterparts would be similarly conscientious. The Greek government had banned private sailing vessels arriving from Turkey due to Covid-19, so we knew we risked being turned away, detained, fined, or a combination of the three.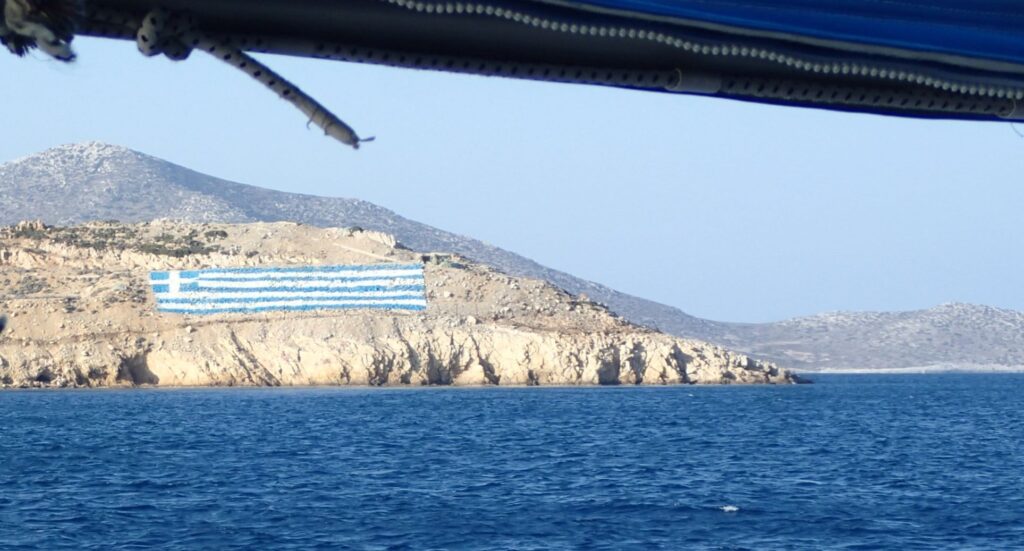 We were heading for a small island in the southern Cyclades, where the Skipper had a friend he was hoping to visit. We figured the island would be quiet (it's off season for tourists) and being away from the major centres perhaps a little more relaxed with regards to the Covid-19 regulations. The Skipper's friend had mentioned by text that there were coastguard staff stationed on the island, but they didn't have a boat. Apparently if they need to get out on the water they just jump on board with one of the local fishermen. Sounded like things might just work out after all.
Entering Greek waters we saw no sign of the Coastguard, and as we sailed down the coast of our destination it looked as though we might be able to sneak in unnanounced. Although we had made pretty good pace all day, we ended up entering the harbour after dark, which was probably a good thing under the circumstances. We anchored away from the town, which looked very quiet indeed. There was a curfew in place between 9pm and 6am, and it looked like the islanders were taking it seriously.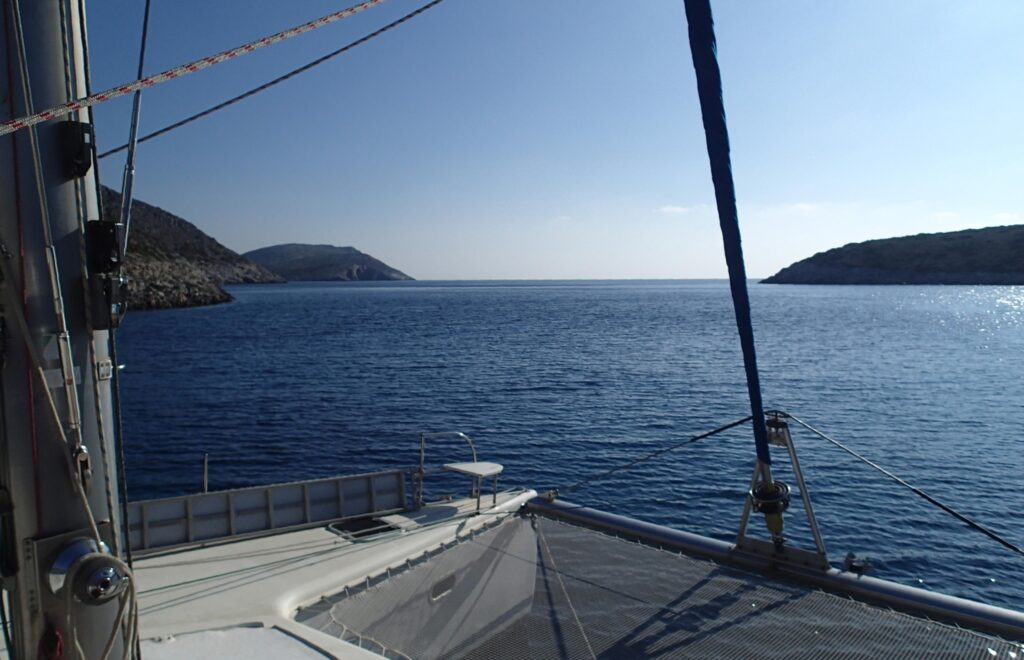 The following day there was still no sign of anyone official coming to check us out. The Skipper's friend came down to the boat, and after reunions and introductions, we chatted about how Covid-19 had impacted the island. The locals were following the government regulations as stipulated, but generally felt confident that the risk of Covid-19 turning up was small. We decided that perhaps the officials would tolerate us if we kept to ourselves.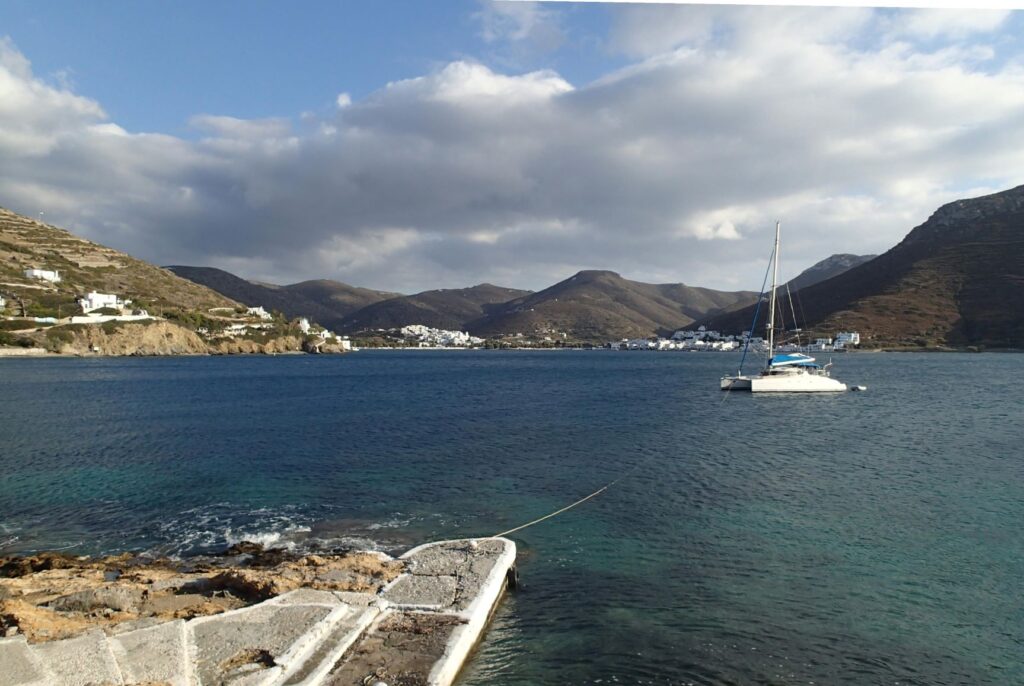 Needless to say we kept a low profile during our time on the island, and only ended up having two interactions with the locals. One grumpy old bastard told me and the Skipper to piss off. We were sheltering from a rainshower near the entrance to his home, and he apparently found our conversation annoying. On another occasion we met an older couple while we were out walking. They asked if we knew the trails before giving us some friendly directions.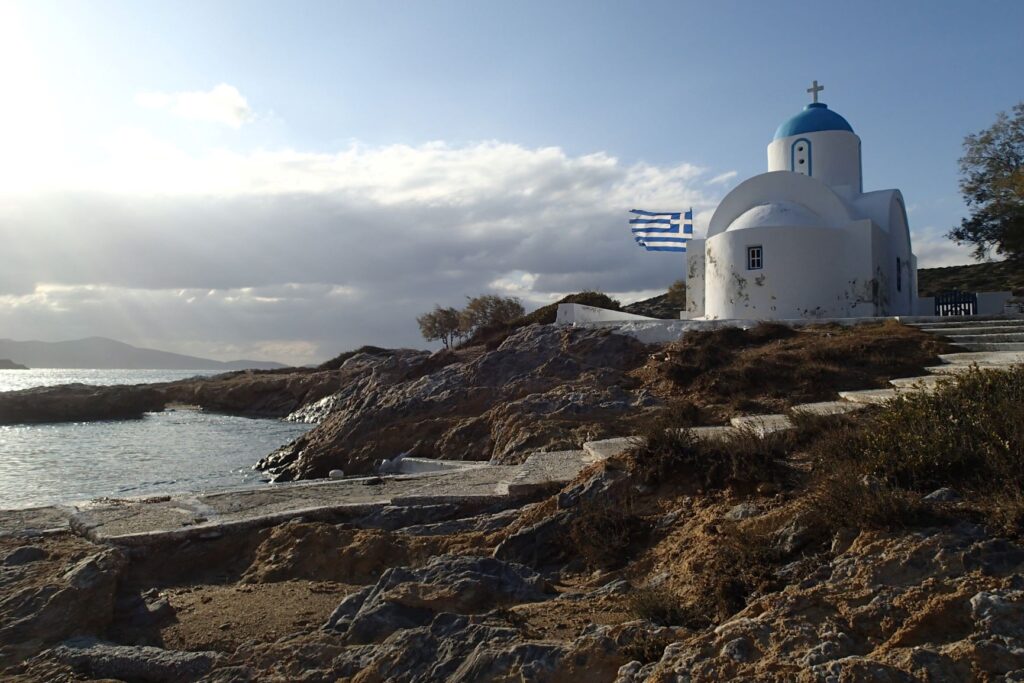 The island was spectacular, and the steep terrain offered beautiful views of the harbour and wild coastline beyond. Although we couldn't visit the town near our anchorage (besides the fact that almost everything was closed due to Covid-19, we didn't want to push our luck by entering more populated areas), we had an enjoyable couple of days learning about the place from the Skipper's friend, and stretching our legs walking in the steep hills.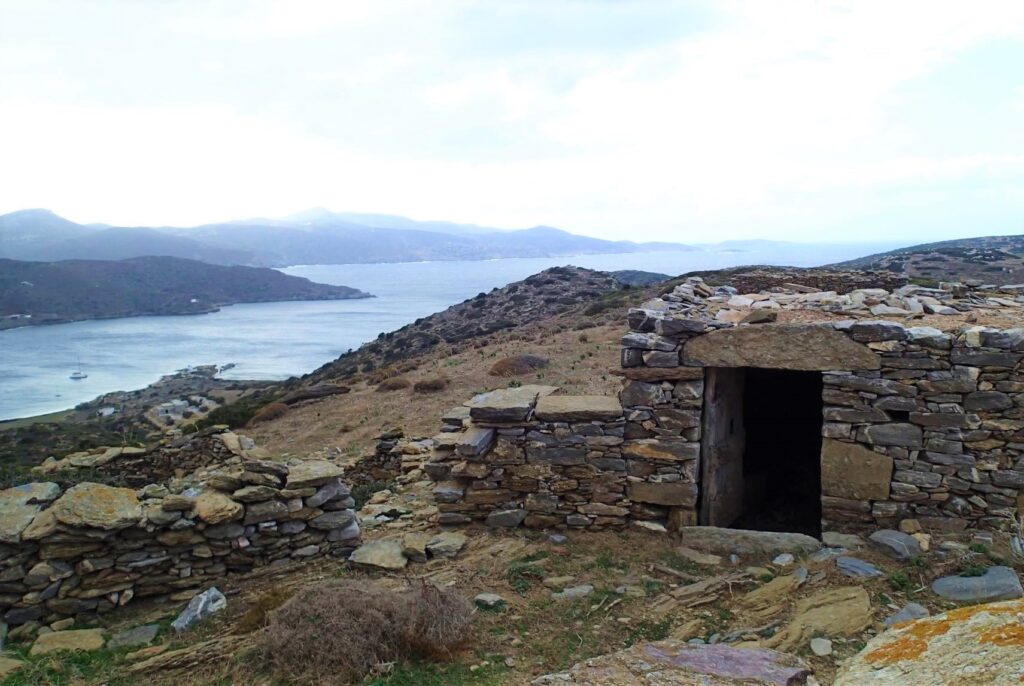 From here we head further west, and will push our luck with another couple of Greek Islands before striking out for Malta.
If you liked this post, you may also enjoy Ancient Athens, The Acropolis
Know someone who might like this post?