Air travel in the Covid age
Air travel in the Covid age
It was odd waiting in the Auckland Airport International Departure lounge with only a handful of other travellers and watching the tumbleweeds roll by. There's always a strange feeling around a typically busy place that finds itself, for whatever reason, near deserted. All staff were wearing facemasks, and when I entered the lounge I put mine on too. I don't think I've worn anything like a face mask since we ran around at primary school playing 'goodies and baddies'. During this sophisticated game, we would tie our handkerchiefs around our faces Wild West style. Running up to another similarly disguised kid, we would shout 'goody or baddy?' at one another. Depending on the answer, we would either run off in search of another desperado to confront, or shoot each other point-blank with our thumb-and-forefinger pistols. But that's a little off-topic.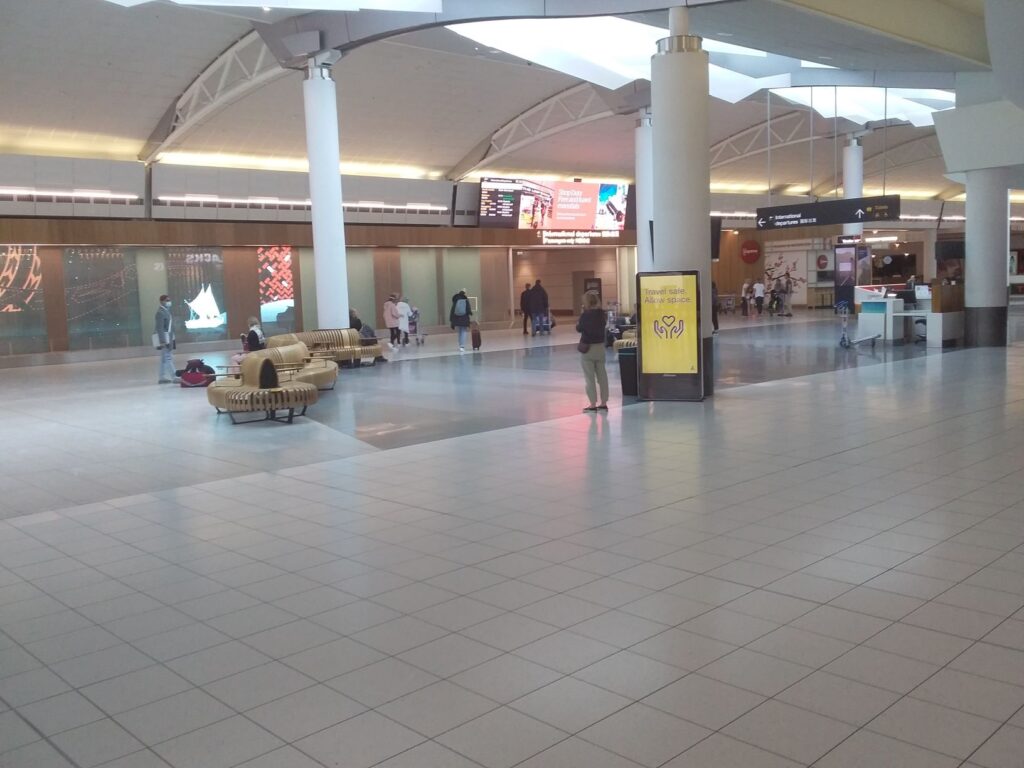 We were each given a plastic face shield to wear over our masks by airline staff. I have to say it was a little confronting to be met at the aircraft door by aircrew wearing surgical gowns, masks and gloves. After I found my seat I half expected an anesthetist to turn up and ask me to start counting backwards from 10. We were allowed to remove the masks once onboard but the shields had to remain on at all times except during meals. This was air travel in the Covid age.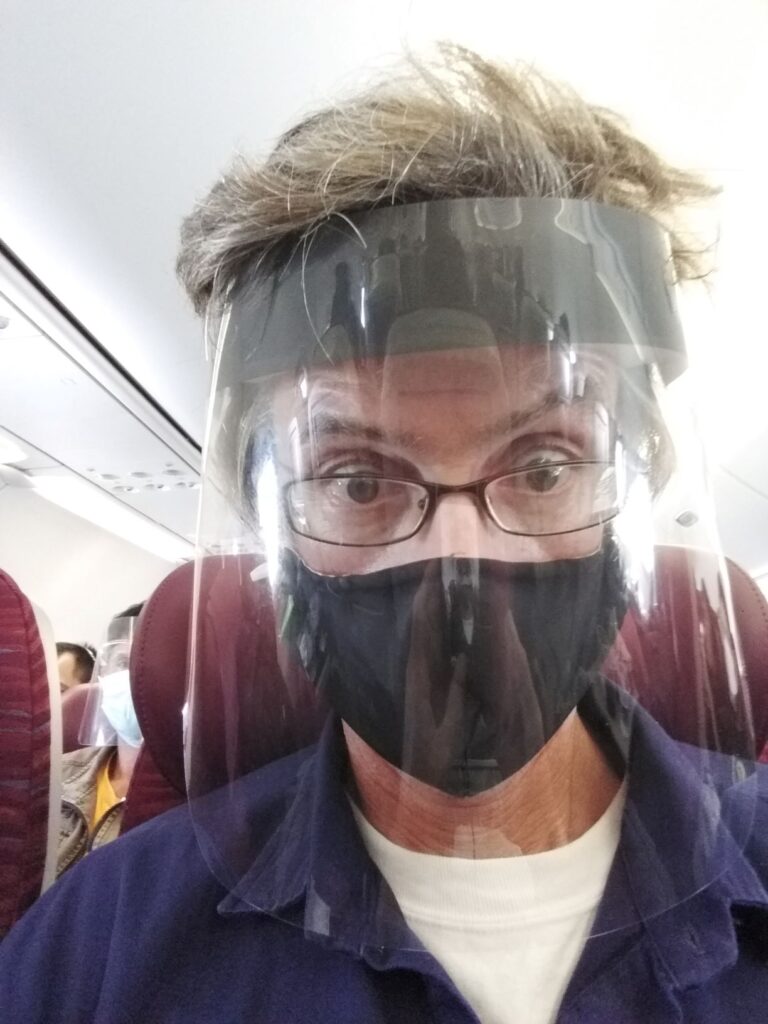 On the last leg of the three-flight trip from NZ to Turkey we were given a little form to fill out, which asked a few general questions about our recent travels, and potential contact with Covid-19 sufferers. We also had to admit if we had experienced any Covid-esque symptoms recently.
After finally arriving in Istanbul, I expected to be temperature checked as part of the international arrivals process, and perhaps quizzed about my responses on the Covid-19 form. Neither of these things happened, and shortly afterwards I was out of the airport and in a taxi heading, at least theoretically, for my hotel.
I wouldn't say that Turkey is completely indifferent to Covid, as there are a lot of signs regarding virus avoidance behaviour about, and in public the majority of people are wearing masks. However the country still appears to be going about its business.
My cab driver didn't know my hotel – The Ibis in Tuzla, a suburb east of the the city centre – and drove one-handed (and no-handed whilst changing gears) at speed whilst entering the address in his phone. Upon reaching Tuzla, we left the major dusty thoroughfare and entered the narrow dusty streets. Old mate clearly wasn't sure where to go, and we eventually ended up at a small car repair shop, where he asked a friend for directions. I showed the friend the address which I had written down, and he said 'Oh Eebis…' and then gave directions. The cabbie replied 'oh Eebis..' and then something to me which I translated as 'Geez mate if you'd just said Ebis in the first place instead of Eyebis I would have know what you were talking about'. I wasn't convinced.
We eventually found the Eebis but couldn't figure out how to get to the entry from the maze of roads. The driver pulled up at the lights and asked a bloke in the car next to us how to get to the front door. A discussion ensued, however after driving around the block a couple of times the cabbie gave up and pulled over. I'd have to find the entrance myself.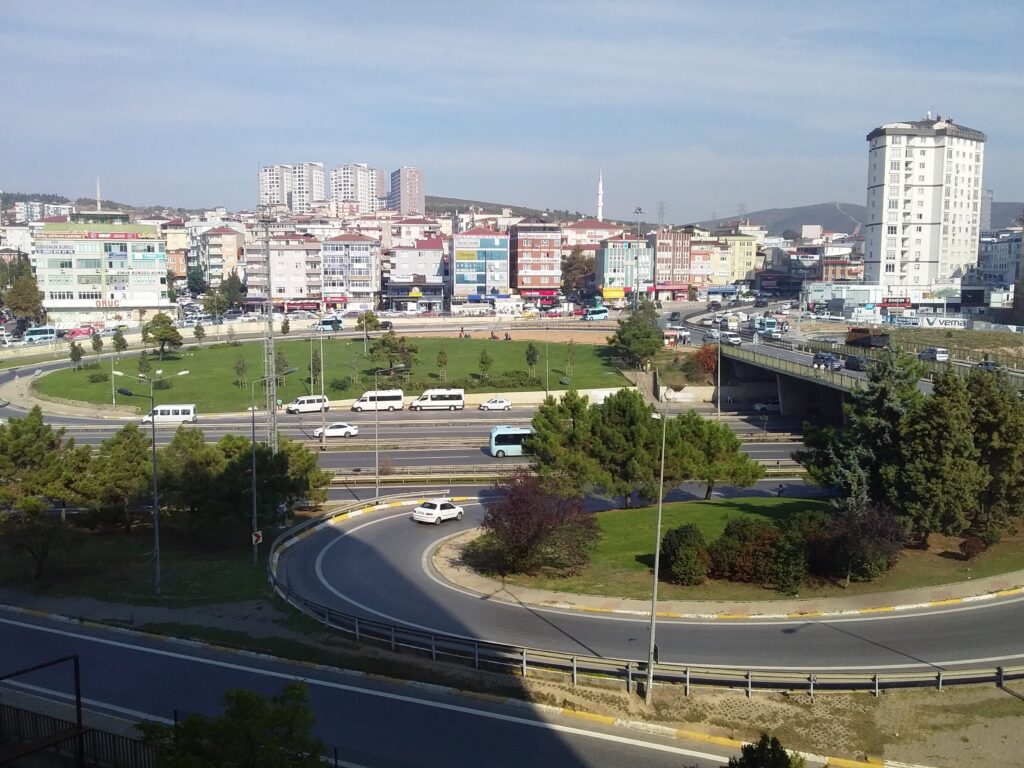 After paying for the cab I crossed the road and headed for the Eebis, which was set back off the road in a maze of buildings. I was walking past a workshop when two old blokes called out from inside. I called back 'Eebis?' and they gestured to walk around the other side of the shop. Congratulating myself upon successfully completing my first ever conversation entirely in Turkish I eventually arrived at the hotel lobby. Auckland to Istanbul: mission accomplished.
If you liked this post, you may also like Air Travel in the Covid Age II, Covid-19 in Istanbul
Know someone who might like this post?